You can log an incident in one of four ways depending on your role and the situation.
From the Homepage
Clicking on 'Quick Actions' gives you a drop-down menu, select Log a behavioural incident.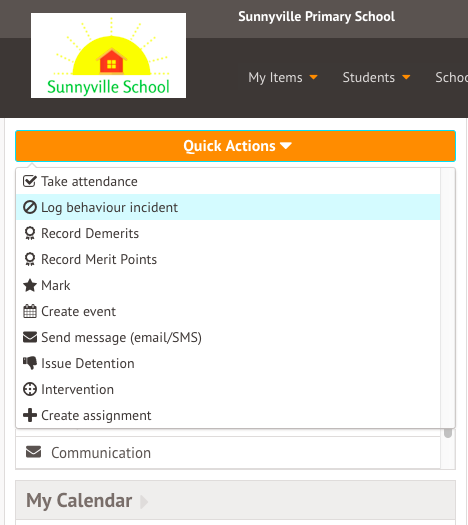 A slide-over box will appear where you can Log New Behaviour Incident and you can fill the details out to create a new incident.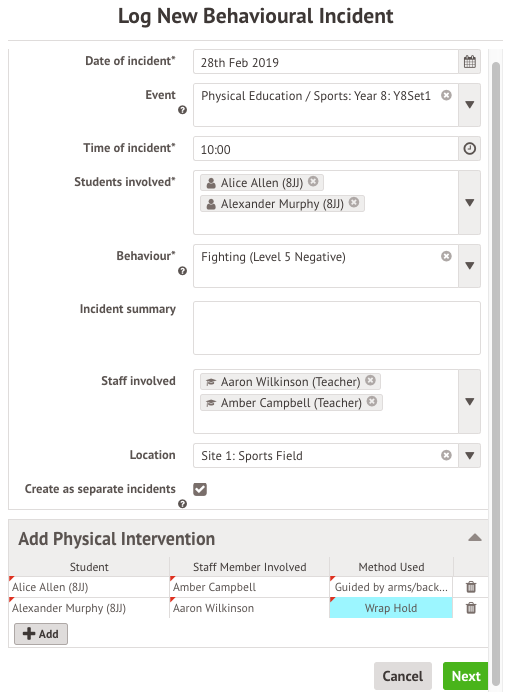 Via a Lesson Dashboard
You may already be viewing a lesson through the lesson dashboard of your class (the page you use to take the register and see class and student details).
On the lesson dashboard, there are three ways you can log incidents – either click the orange Behaviour button to get a drop-down menu, click the grey button, or tick the names of the students involved and click the little blue pencil on the Students panel.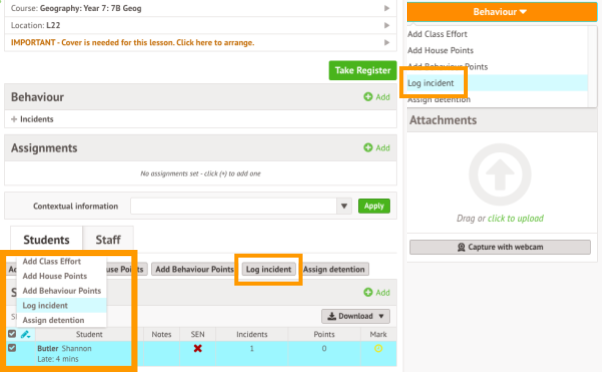 From a student's profile
You can either type the student's name in the search box at the top-right of your page or you can also browse students to select the profile of the student in question.
When on the Student Profile select Behaviour from the left-hand menu and click on the Incidents tab. Click +Add on the Behavioural Incidents table.
From the Behaviour Dashboard
You can select Behaviour from your main Dashboard 'Favourite Links' or select Students > Behaviour > Incidents. Once on the Incidents Dashboard click the Log New Incident button.