You can log an incident in one of four ways depending on your role and the situation.
From the Homepage
Clicking on 'Quick Actions' gives you a drop-down menu, select Log a behavioural incident.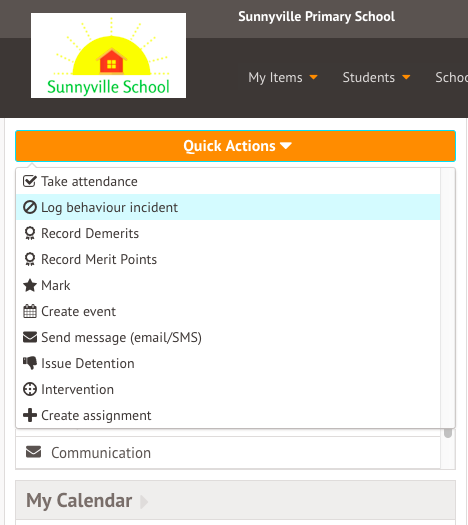 A slide-over box will appear where you can Log New Behaviour Incident and you can fill the details out to create a new incident.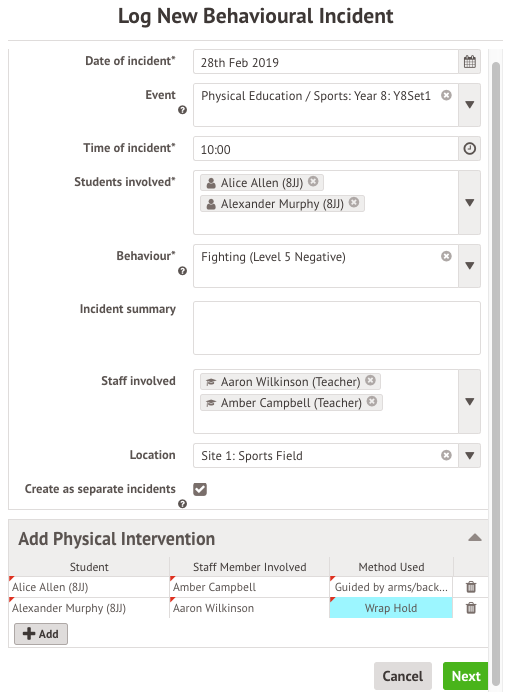 From the lesson dashboard as a teacher
From your Arbor Dashboard, click My calendar > Click on the class you want to view in My Calendar. 

Click +Add on the Behaviour table.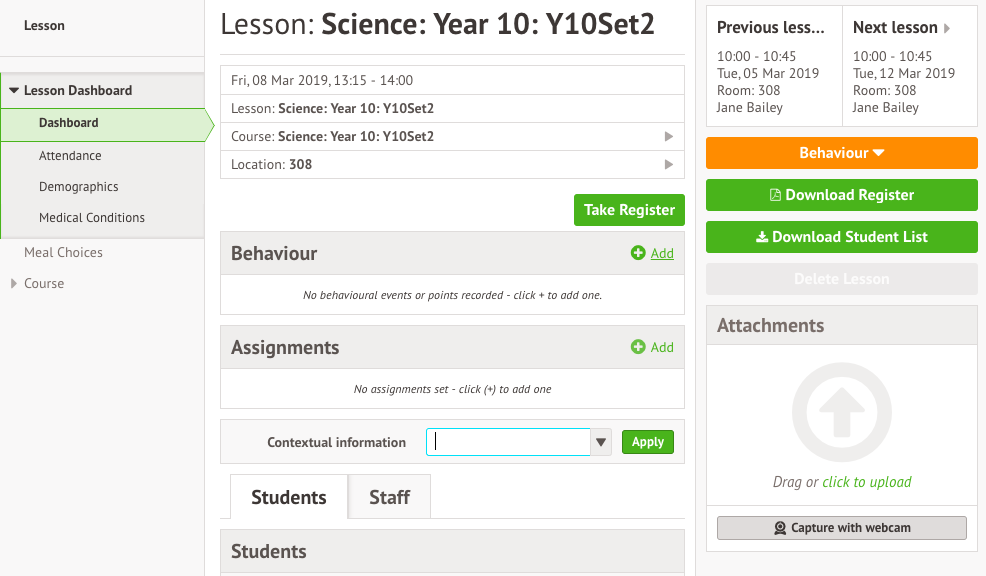 From a student's profile
You can either type the student's name in the search box at the top-right of your page or you can also browse students to select the profile of the student in question.
When on the Student Profile select Behaviour from the left-hand menu and click on the Incidents tab. Click +Add on the Behavioural Incidents table.
From the Behaviour Dashboard
You can select Behaviour from your main Dashboard 'Favourite Links' or select Students > Behaviour > Incidents. Once on the Incidents Dashboard click the Log New Incident button.