Whichever of the ways you took to get to logging a new incident, there is a minimum requirement of information you will need to log the incident.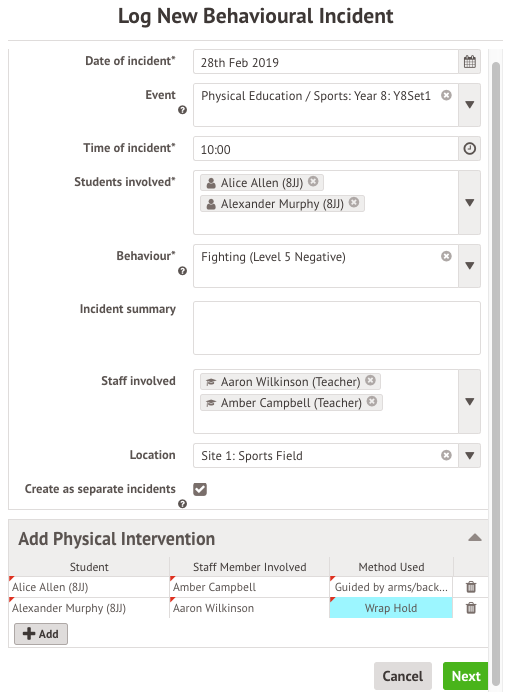 Date and Time of Incident
The date and time can be set. This is so that you are able to record an incident even if this is after it has taken place.
Students/Staff involved
The 'Students involved' section allows you to identify the pupils that were involved in the incident and if they were involved or a just witness. You can also add additional students after the incident is created. You can also add staff after the incident has been created too.
Staff Involved will automatically add the staff member logging the incident. 
Behaviour
The behaviour itself that is recorded relies on the information in your school's behaviour setup.
Additional details
You can also note relevant information in the summary section, as well as link the incident to a timetabled period and site/location.
Create as separate incidents
Ticking this box will create separate incident records for each student involved rather than grouping all students listed in one group.