Either head to the 'My Items' tab or your favourite links to view 'My Classes'.
On this next page, you will see all your classes and the linked assessments that have been created in Arbor. 
You can see both the courses and teaching groups that you have been linked to. 
For teaching groups, you can access the assessments linked to that group by clicking All Assessments.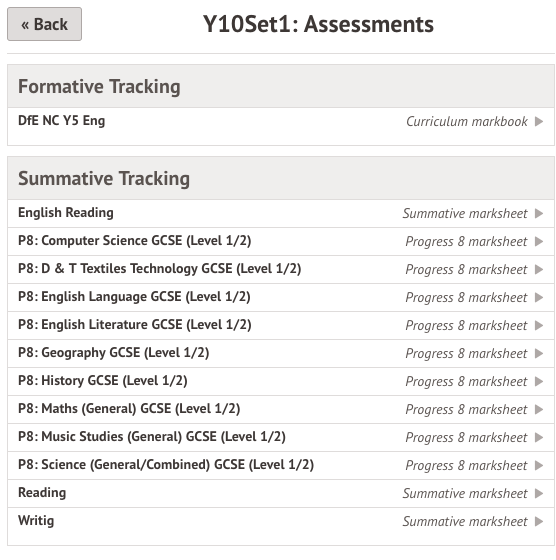 For courses, you can also access the marksheet for the assessment by clicking Full Marksheet.