Accessing interventions from the dashboard
The Arbor Interventions module provides a comprehensive view of all interventions and allows SEN Coordinators and school leadership to monitor the allocation of resources and track trends over time.
You can reach the Whole School Interventions Dashboard by clicking on Students > Interventions

Click on an intervention to view details, enrol students or access a student intervention record.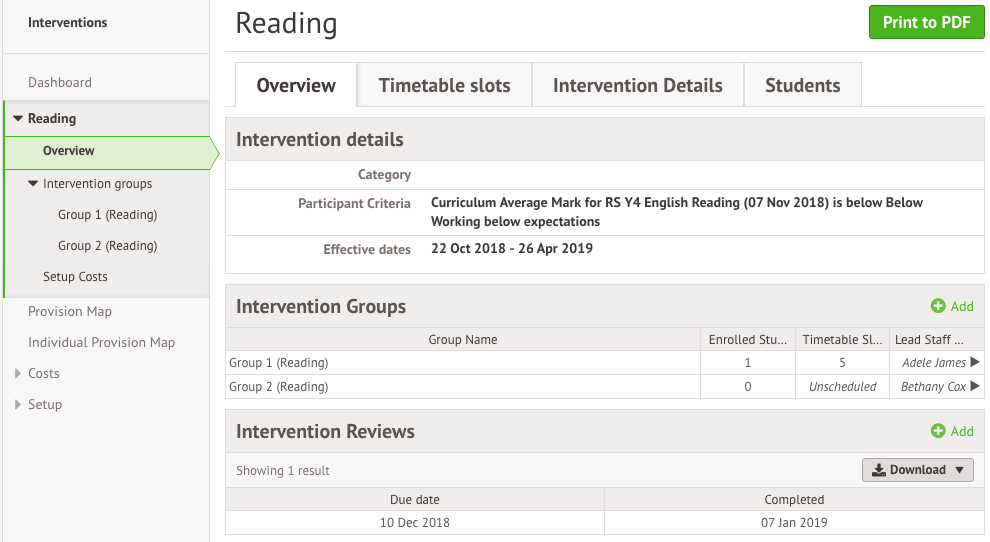 Creating an intervention from the dashboard
An intervention can be created from the Interventions Dashboard by clicking +Add. The wizard will guide you through the steps necessary to create the intervention.
Step 1 - basic interventions setup
Fill in the form fields as required. 
It isn't necessary to set the number of Intervention Groups at this stage, these can be added later. Each intervention is divided into groups which can take place at different times, in different locations and with different members of staff throughout the week.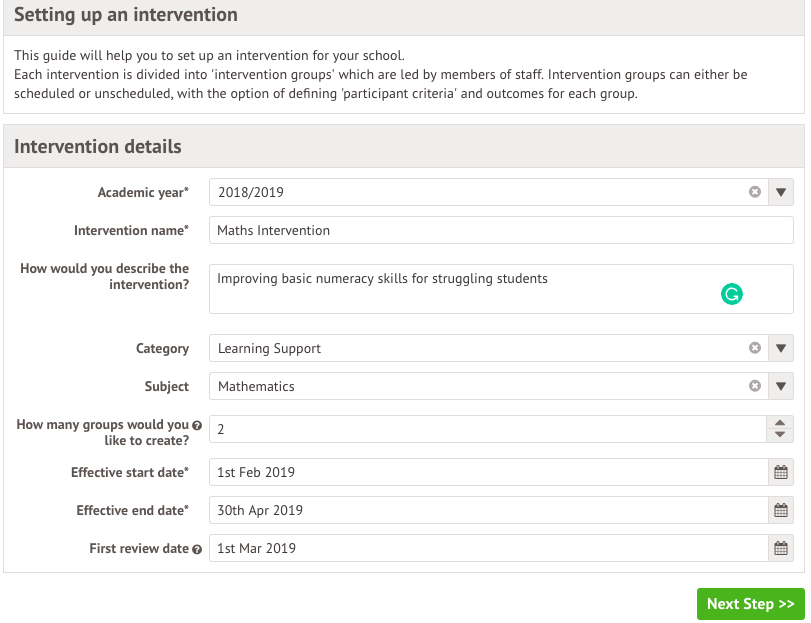 Step 2 - setup participant criteria and intervention outcomes
Participant criteria  - the participant criteria defines a group of students that you wish to target with the intervention. Once the participant criteria is defined, only students that fall within that criteria can be enrolled into the intervention.
After selecting a filter, you must click Add Filter to set the filter conditions.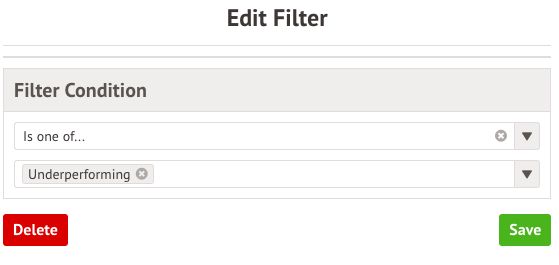 Intervention outcomes - the intervention outcomes are a set of targets that you hope to achieve by the end of the intervention. The success of the intervention can be measured by how many of the outcomes each student has met.
Important: it is not possible to edit the Intervention Outcomes after the intervention has started. Without outcomes, there are no success criteria to measure the success of the intervention. 
After selecting a filter, you must click Add Filter to set the filter conditions.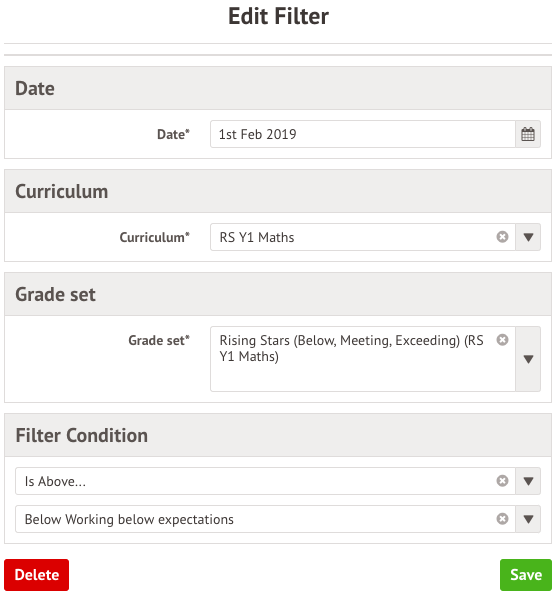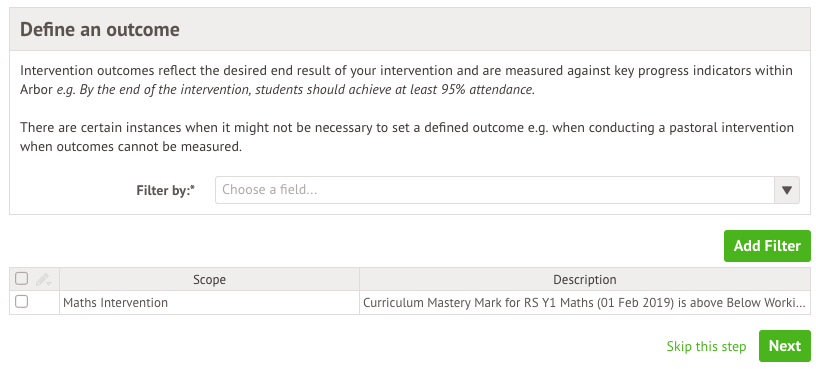 Click Next to complete the Intervention setup and go to the Intervention Overview.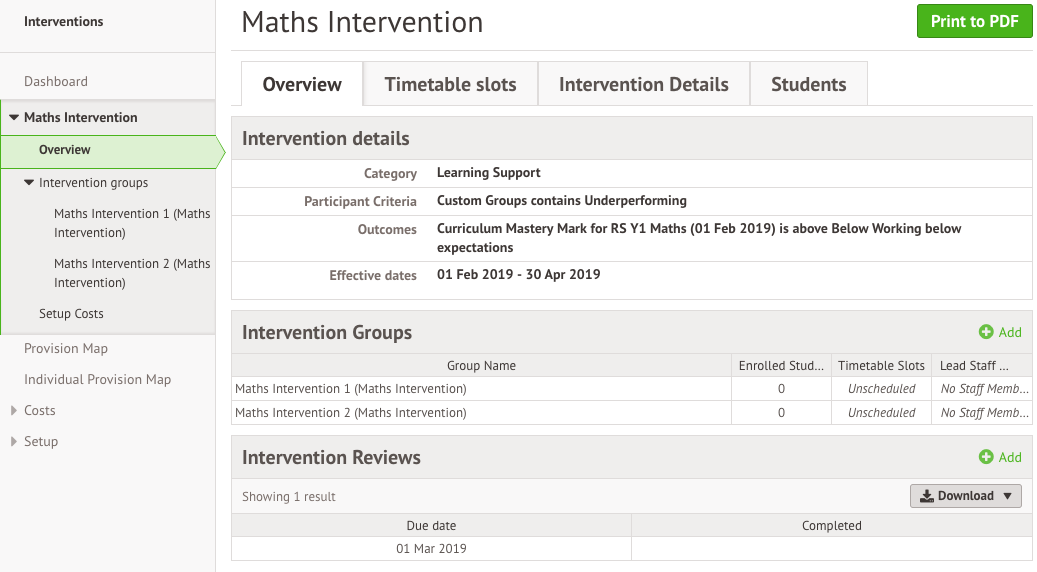 For more information, you can watch a video about Setting up Interventions here.
Haven't found what you're looking for? Check out our video playlists or our FAQ for more information.
Want to learn more about a specific aspect of Arbor from a specialist? Join one of our webinars.