Students can be enrolled in an internal exclusion by going to Students > Behaviour > internal Exclusions > Daily Attendance.

Click on the relevant internal exclusion session then click the Add Students button.  and select the 'Add students' button.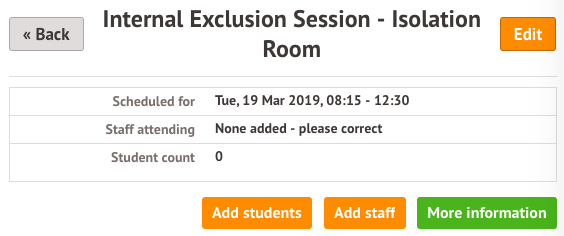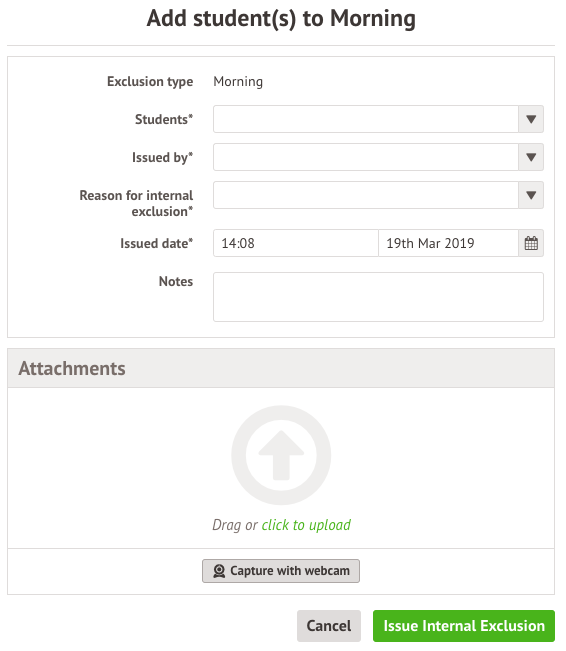 You can also add students from within the Internal Exclusion Session dashboard. Click the +Add button in the top, right corner of the Students table.