When should we set up our assessments?
When setting up your assessments, you can select an assessment date. Please do not set your assessment date as the year before the assessment takes place. For example, if the assessment is taking place during the 19/20 academic year, do not put the date of the assessment as in 2019.
This is to prevent issues when uploading the CTF file to NCA tools, as they will not be able to process the file properly if the assessment date is not in the same year as the assessment is taking place.
Please log the assessment as taking place when the actual assessment will be conducted, so in 2020 for next year's assessments.
Setting up an assessment
Go to Students > Assessments > DfE Assessments.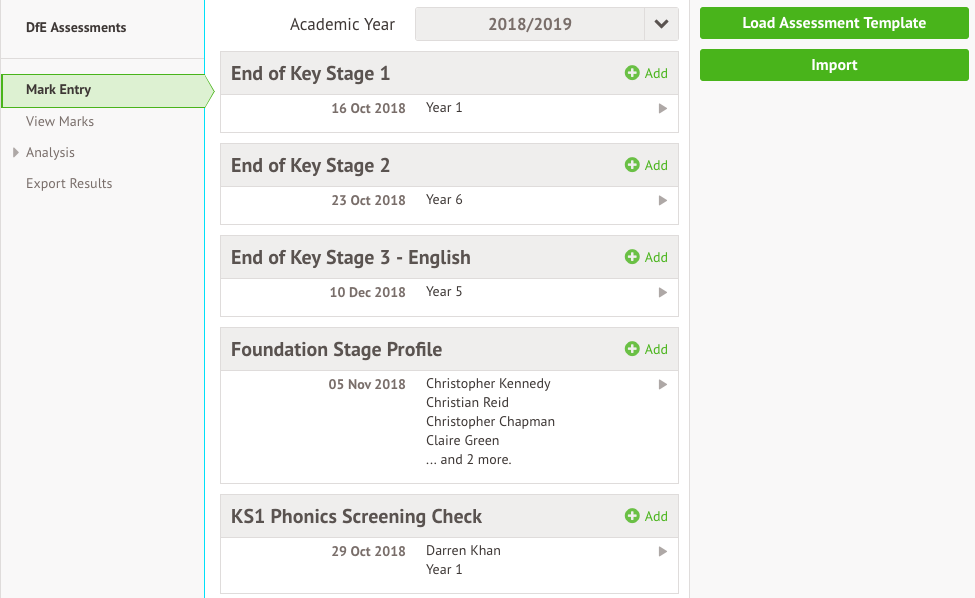 Click the green Load Assessment Template button and choose the correct template from the drop-down menu.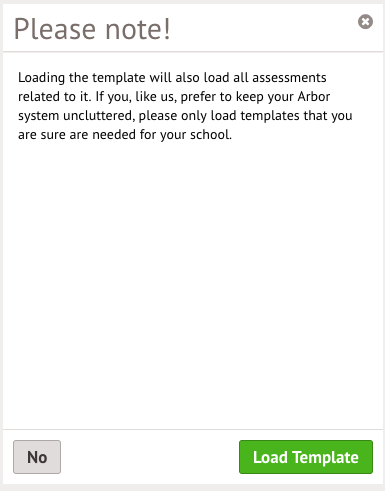 Return to your standardised assessment dashboard and click +Add to create a new assessment.

Fill in the slide over with the students who will be taking the assessment, the date the assessment takes place and whether the assessment is for SEN students only.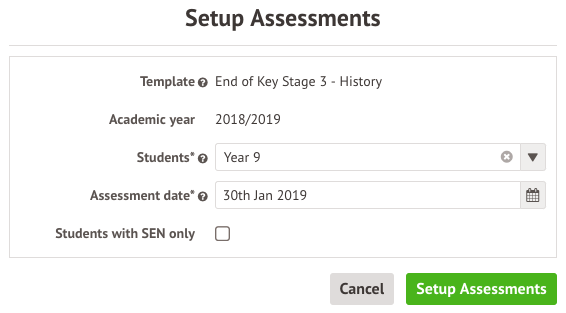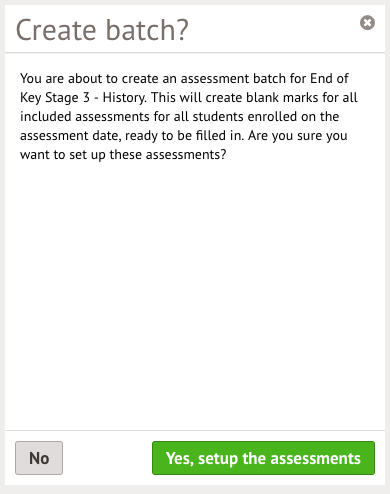 Clicking the assessment will then allow you to edit the assessment, analyse the assessment data or input marks.