For the phonics screening check schools are not required to submit outcomes to their LA unless a student was, for example, absent when the test was administered. In this case, the 'Phonics Outcome' field is to be populated with the following values only where the pupil has not taken the test:
A – Absent

Q – Maladministration

D – Disapplied

L – Left
The only information schools are required to submit is the test result. 
To add the Phonics Check assessment, go to School > Assessments > DfE Assessments. Click +Add in the Phonics Screening Check section select the right student group and date.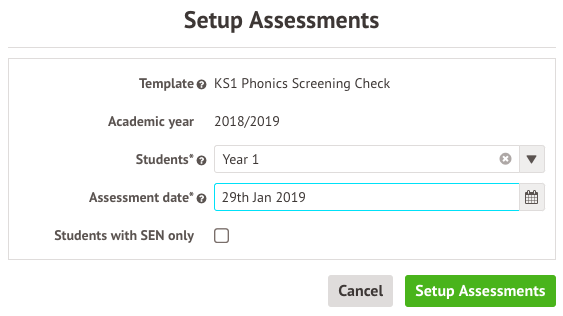 The assessment will then appear in the Phonics Screening Check section. Click it and click Input Marks in the slide over.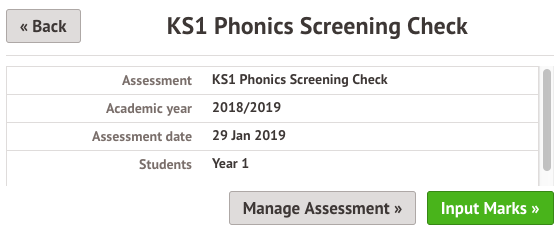 In Arbor, you only need to enter the students' test mark and on the day that the threshold is released. Arbor updates the outcomes so that the mark is automatically generated from the test score.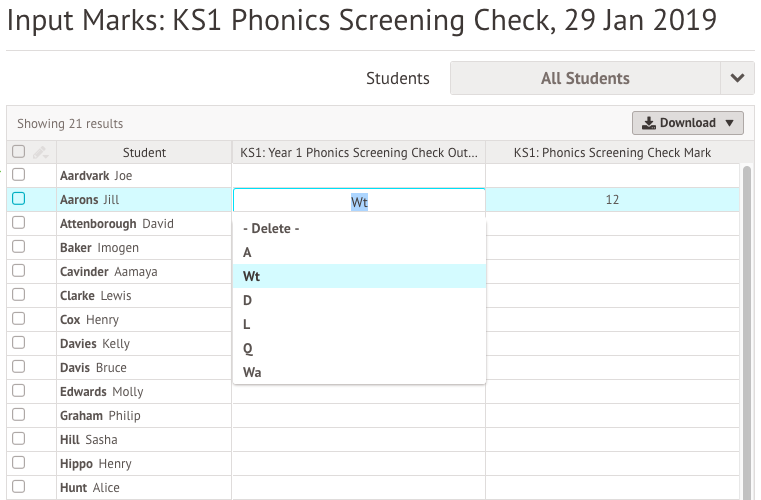 Once you have entered the outcome into Arbor, you can use this to report the screening check outcome to parents (if this is the desired method of communication). Just click the tick boxes next to the students to report, click the blue pencil icon and select the right option.
You can also add students to interventions in the same way. Once you have ascertained which students did not meet the expected standard, we recommend creating an intervention for these students to help you support them towards the expected standard.