To import your KS2 results into Arbor, you will first have to have generated a CTF file from NCA Tools to your computer.
Once this is complete, go to School > Data > Import > CTF Import.
Once on the CTF Dashboard, click +Add to start the process of importing your CTF.

A white slide over will appear. Click on Browse and select the file from your computer.
Please note: Do not change the Default intake season.
Click Upload CTF.
Once uploaded, return to the CTF Imports dashboard and you will see the CTF File you have just uploaded. Hover over this box and it will become blue.

Click on this and a slide over will appear. Click More.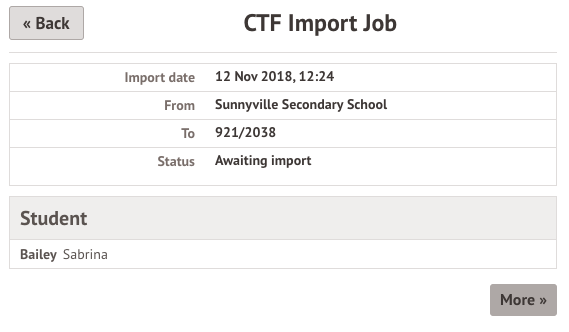 You will be taken to the CTF Import Overview page.

Click the Update / Import All Students button. Click Ok and the CTF will start to import.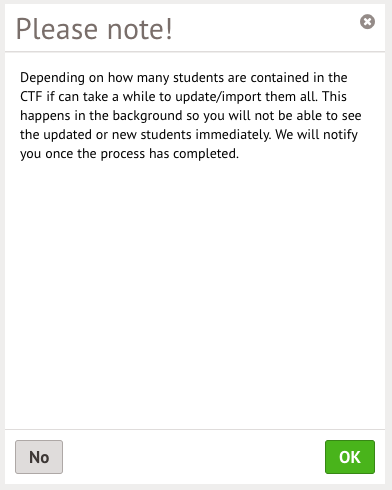 Results will then appear in Student Profiles within the Attainment section of their profile.