Downloading and editing an individual student's Report Card can be done from two places. 
Either go to Students > Report Cards > Select your report card > Report Card Tab.
From here, select the student you wish to download/edit the report card for.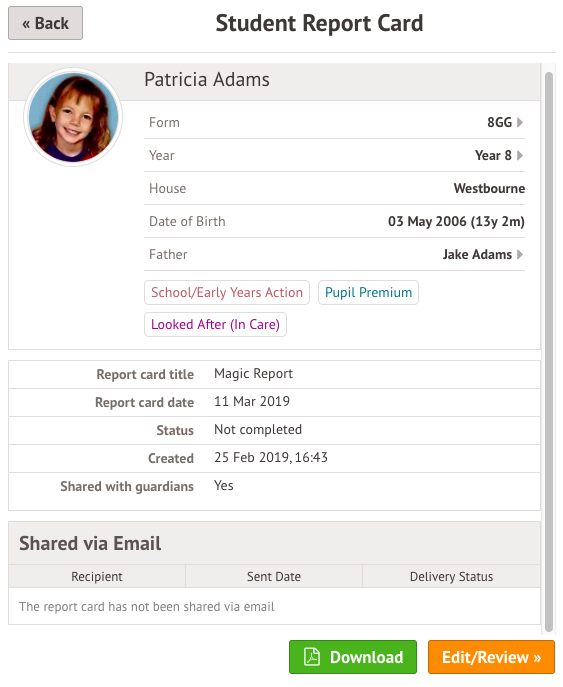 Alternatively, you can download a report card directly from a student profile in Reports.