Manage check types
Here the school can view, add and edit the checks/qualifications currently on Arbor.
In All Check Types, a list of all the checks on the MIS will be listed. To edit the information of a check click on one from the list.

A slide over will display the information of the check, click on Edit. You will note that some checks can be edited, and others cannot.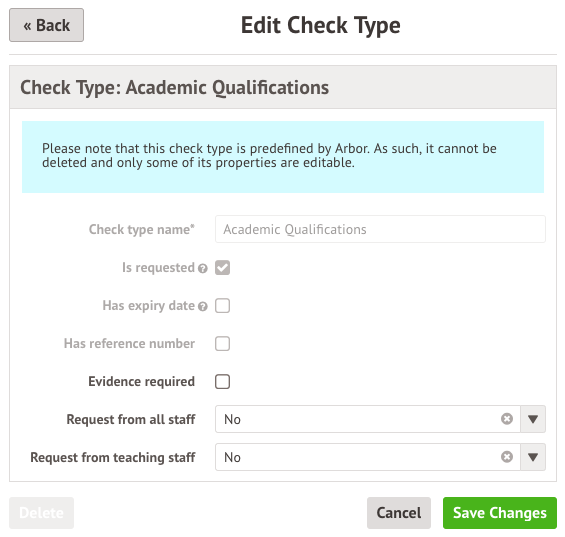 To add a check click on '+Add' at the top of the list and update the details of the check.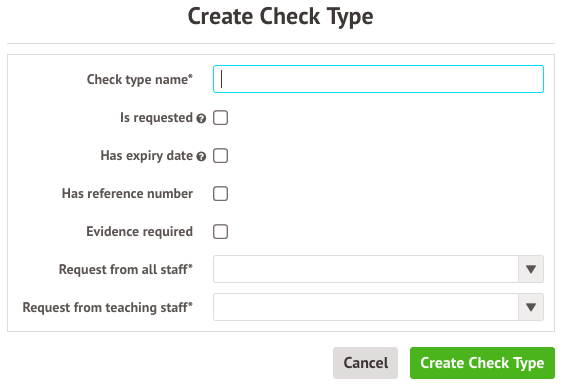 Review
'Review' loads the list of staff members linked to specific checks. The page loads on a default check, to view other checks click on the drop-down box next to Check Type at the top of the page.

To bulk update staff members profile with a specific check, tick the staff members on the grid and click the blue pencil icon.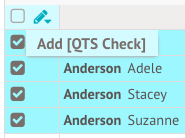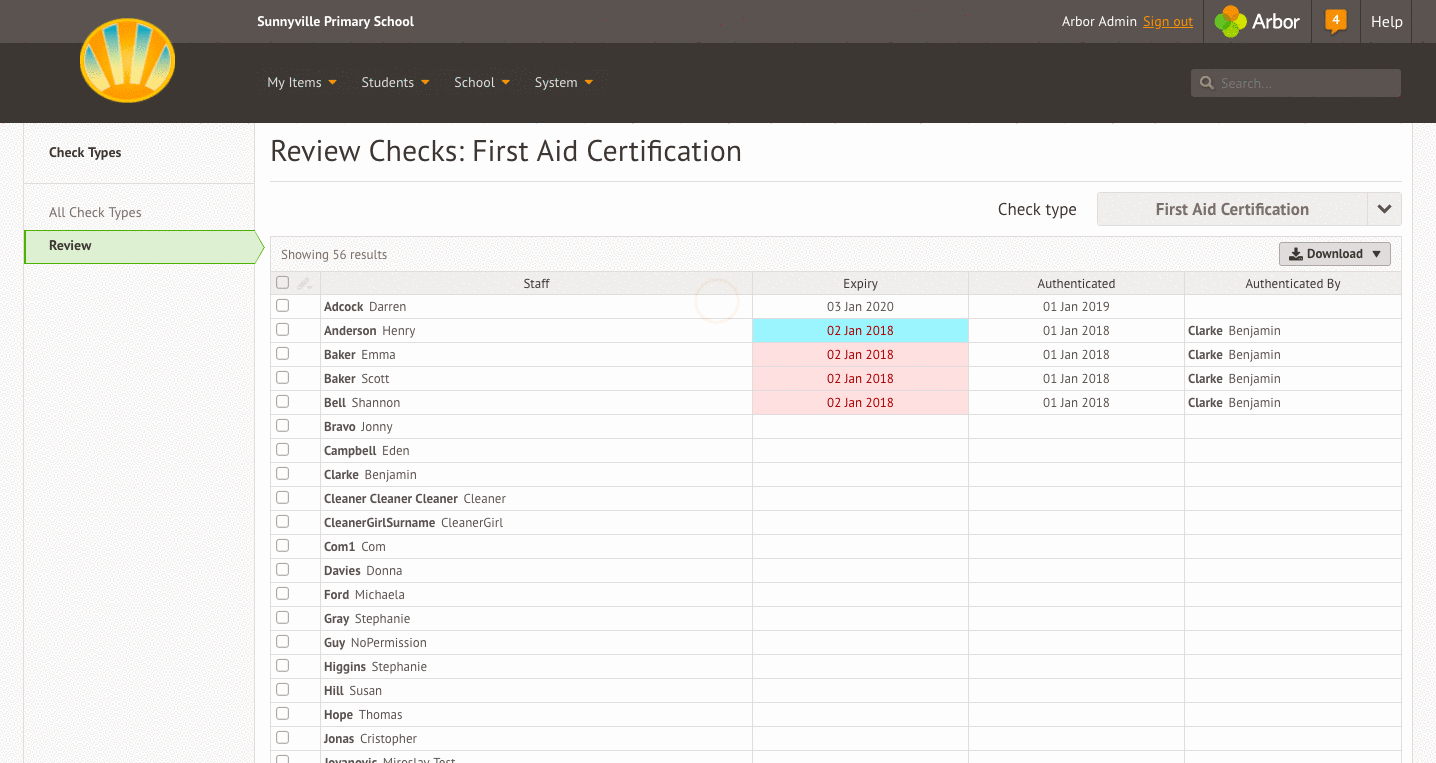 A check can be added to an individual staff member through two different routes: by clicking on a staff member within the grid and updating the slide over or by using the Staff Profile.