The Guardian Consultation page is only available when the student has a consultation approaching and the "Self Scheduling" is currently available. 
From a student's profile within Parent Portal you will see the below section:

Click anywhere on the green or grey text to access the booking page, in this example Parents Evening Year 7.
The top of the consultation page shows the Self-scheduling Period and the Consultation Dates:

Underneath this section you'll see an instruction box:

The page will show that the consultation hasn't been scheduled yet by showing in red

To book a consultation meeting, in the Meetings section as pictured below, click the row containing the student and staff member's name. A slide over will display the details of the consultation.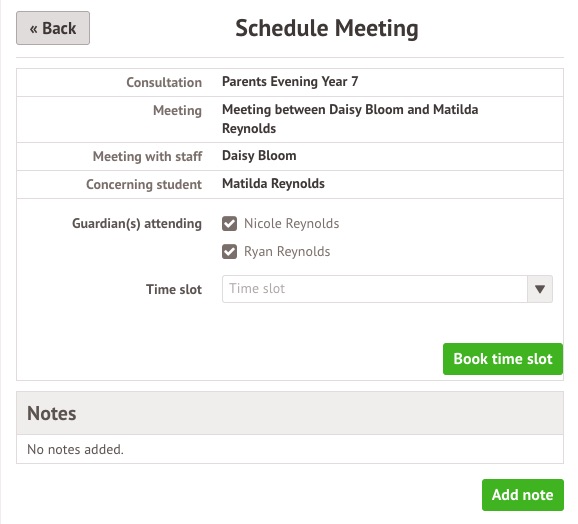 Click on the Time slot drop-down button and choose the time you would like to attend the consultation.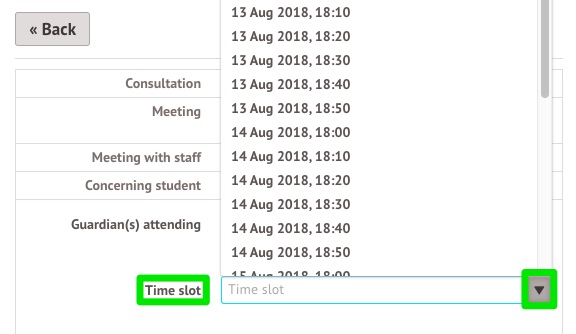 Confirm on the pop-up window that the time is correct: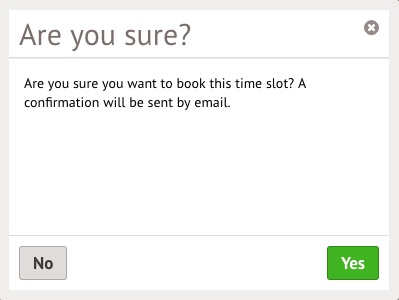 The main page will then reload and show a green Time slot entry confirming your scheduled meeting:

This can be edited at any time by returning to this page and clicking on your booking.
You can download a list of the meetings you have booked by clicking on the green Download my meetings button:

This will download a document that you can save to your device or print as required.