Permanent Exclusions in Student > Behaviour > Permanent Exclusions lets you record a permanent exclusion and view all permanent exclusions that have been made in your school. Click the Add permanent Exclusion button to add a new Exclusion.
Clicking on the filters lets you choose the start/end date of the reporting period and also lets you look at certain demographics/groups of students.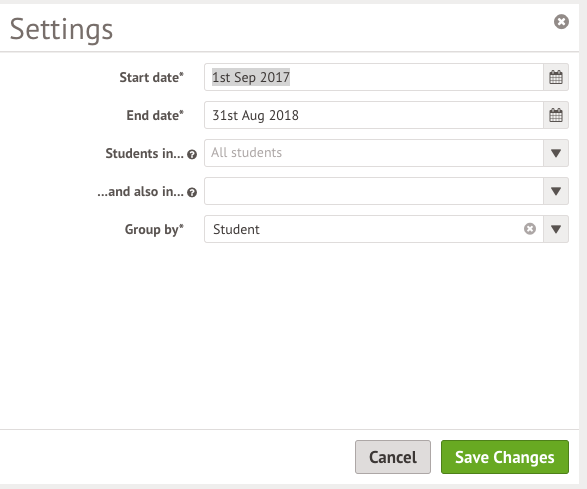 Click on Download to see the available options for the report you have created.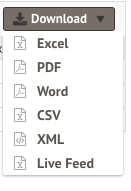 When viewing the Permanent Exclusions report by Student, ticking the box beside their name activates the blue pencil for follow up actions.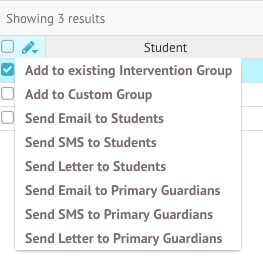 Click on a row on the Permanent Exclusions page to see more information or take further actions.