The Permanent Exclusions page in Student > Behaviour > Permanent Exclusions lets you record a permanent exclusion and view all permanent exclusions that have been made in your school.
Clicking on the filters lets you choose the start/end date of the reporting period and also lets you look at certain demographics/groups of students.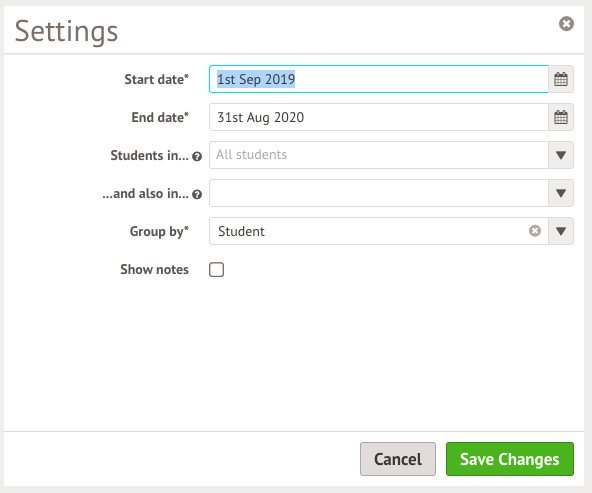 Click on a row on the page to see more information or take further actions.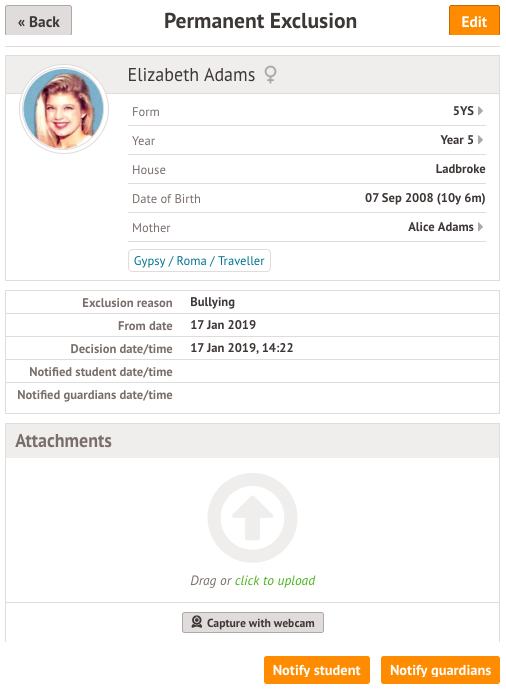 Adding a permanent exclusion
Click the Add permanent Exclusion button to add a new permanent exclusion.
In the slide over, select the student to exclude and the exclusion reason, set the dates and add any extra details, then click Create Permanent Exclusion.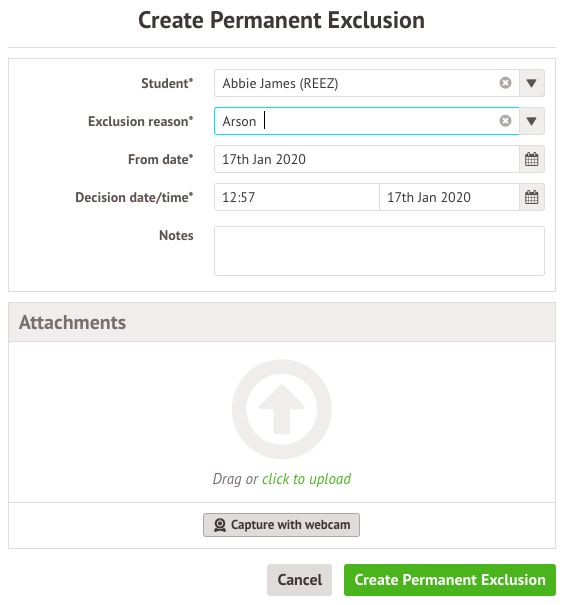 You can also record an exclusion by going to a student's Student Profile > Behaviour > Exclusions tab. Just click +Add.
Top Tip: For every permanent exclusion, an exclusion review must be undertaken and recorded. To see what to do once a review has been done, take a look at this article.