The Communications & Notes page on the student profile displays a list of all communications sent to the student and any logged notes.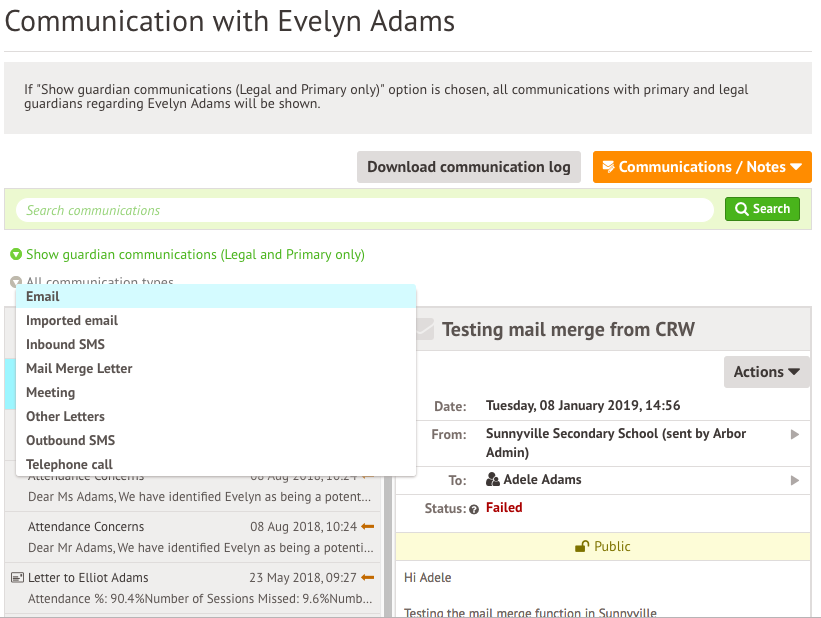 You can download a log of all communications sent to or regarding a student from the Student Profile Communications & Notes section.
You can customise this pdf, including which communication types, dates and guardians to show, including whether to show private communications.
To search for a particular communication sent, type keywords into the Search box
The list may be filtered through by guardian or student communication
The list of communications and notes may be filtered through by types
Through the Communications/Notes button, emails and SMSs, as well as notes may be sent to guardians or the student. 
For more information, you can watch a video about this topic here.
Haven't found what you're looking for? Check out our video playlists. Want to learn more? Join one of our webinars.