The Ad-Hoc Marksheet page forms part of the Mark Entry section of Summative Tracking and is used to input grades and comments for any Ad-Hoc Assessment set up on your system.  
Go to Students > Assessments > Summative Tracking > Mark Entry > Ad Hoc Marksheet.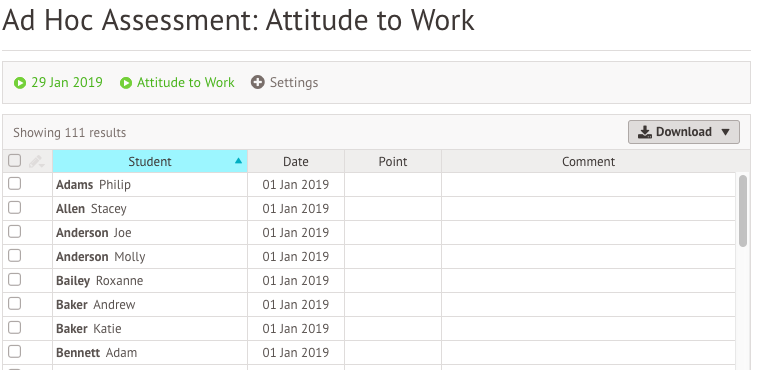 Use the filters at the top of the page to select the assessment and other parameters including date and student groups.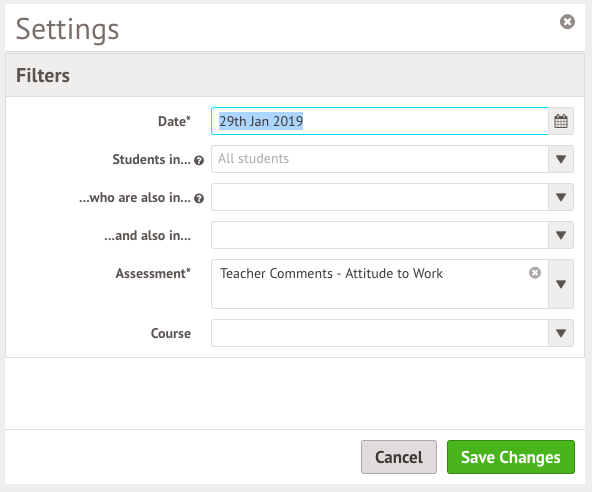 To input marks, simply click on the individual cells and you will have the option to choose the type of mark from the drop-down menu or input the mark manually.

The same applies to comment cells.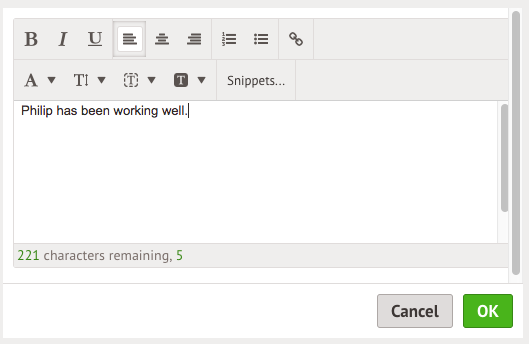 You can download the Markbook into Excel or PDF by clicking the Download button.