On the Parental Consents page you can add a new parental consent and view, edit consents you have created, update and download consents. 
Adding A New Parental Consent
Go to Students > Parents and Guardians > Parental consents. Here you will see a list of out-of-the-box consents Arbor have provided for you.
Important note: If you would like to add consents, do not edit the names of the out-of-the-box consents. When we run updates, changes to these consent names can sometimes be reverted. Instead, we advise adding additional consents.
To add a consent, click +Add on the right-hand side of the page.

A slide-over will appear, allowing you to insert details for the new consent setup.
Consent Type - This is the Parent Consent Form's Title
Description - This wording is shared with the parent/guardian when they received the consent form.
Automatically Request from Guardian? -  If the user leaves this option unticked, they will have to manually select which parent will receive the consent form.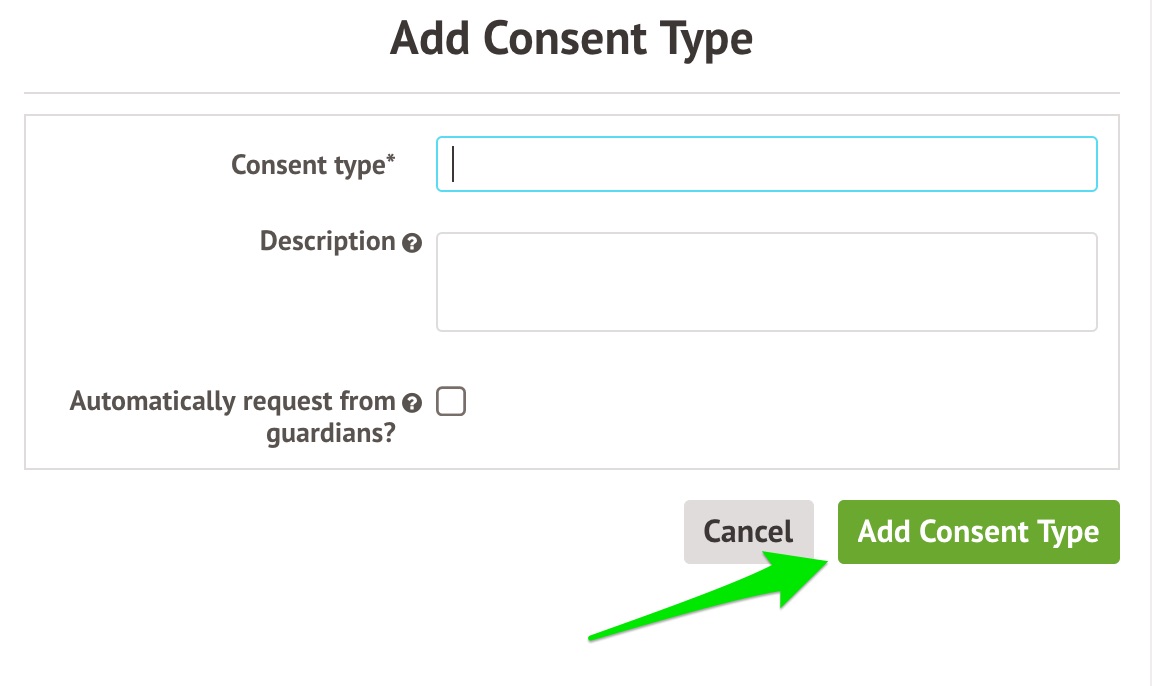 Selecting this option will automatically make the consent visible to every guardian to approve on the Parent Portal or in the Arbor App.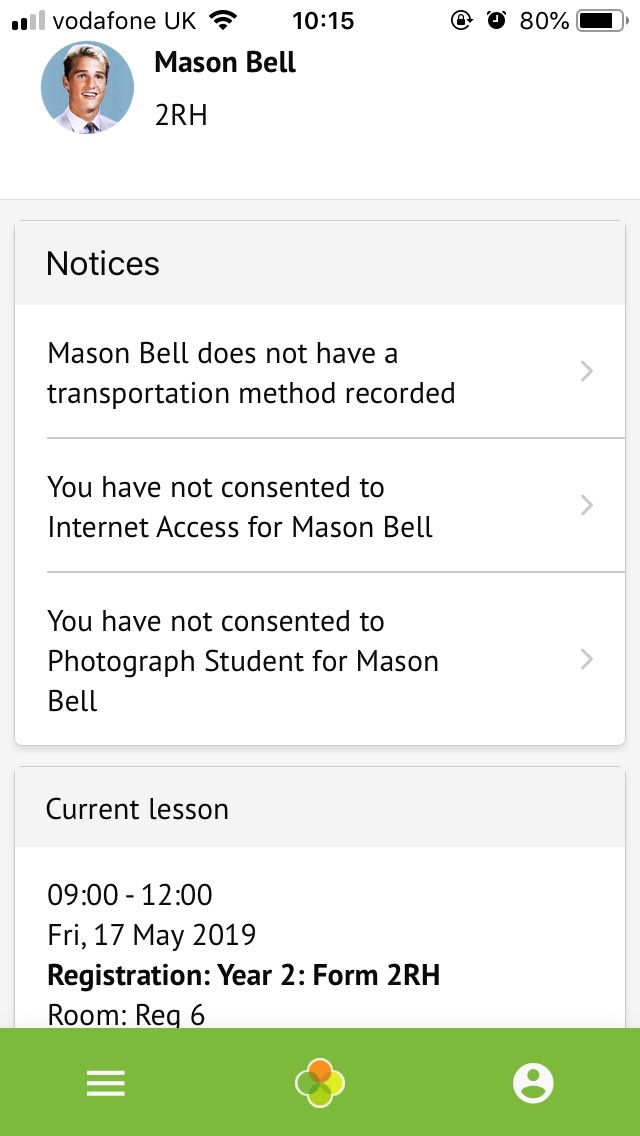 Updating, Declining & Confirming Consents
Clicking on the consent form will lead you to an overview page.
The top section gives you a breakdown of 'Consent Details' which can be edited by clicking on the consent name.

To Confirm or Decline Consent Forms, click the student's name, a slide-over will appear for you to select the relevant information i.e. Who confirmed/declined the consent and the consent status.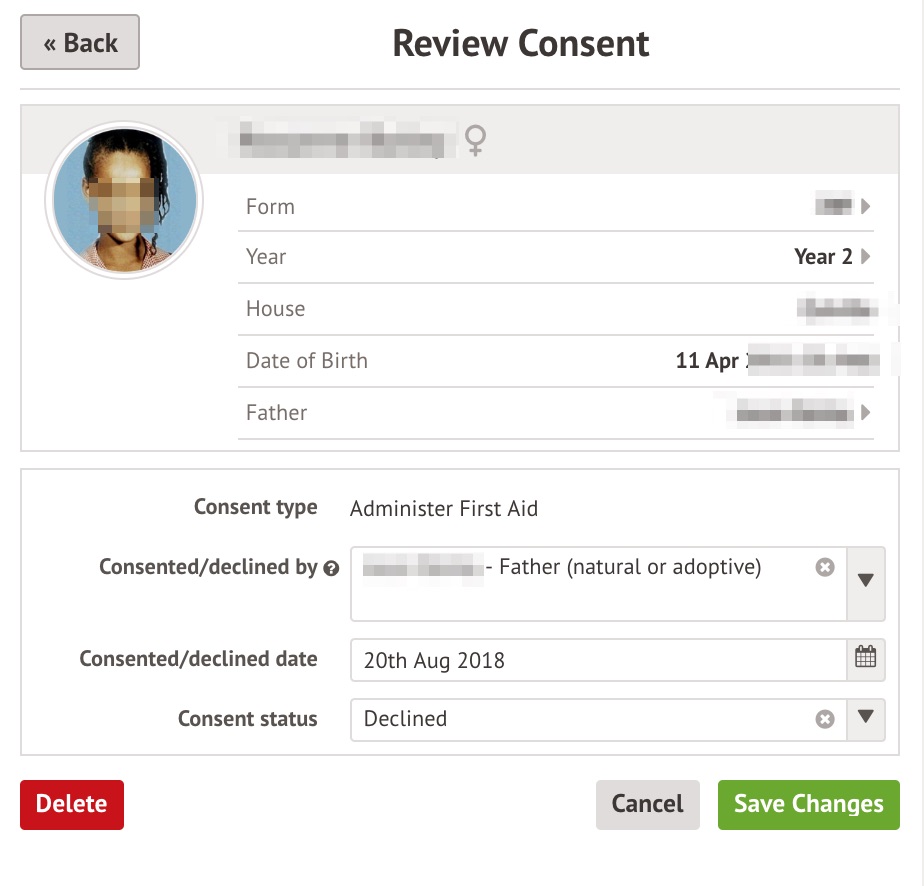 The user can also bulk update consent form statuses by selecting multiple students, clicking on the blue pencil, and selecting the right status.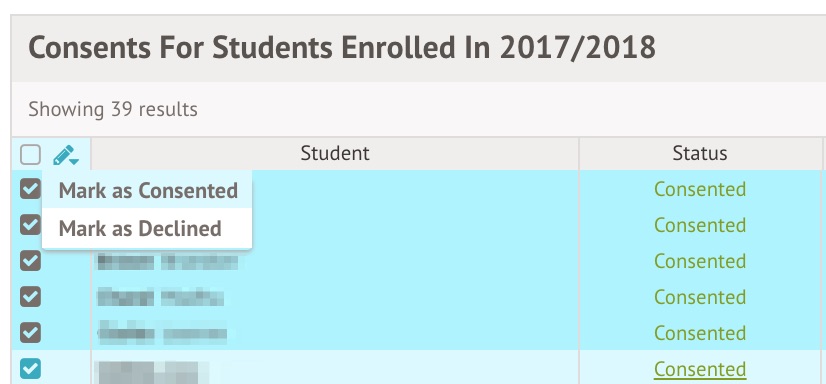 To request consent from a student's parent or guardian, select +Add. 

A slide-over will appear with the option to add an individual student, registration form, year group, or custom group. Once the relevant students have been selected click the Request Consent button. This will send a pending request to the parent/guardian of that pupil.
8. Tick the boxes next to the student's name to select (individually or tick the box next to the pencil symbol to select students in bulk) and the 'blue pencil'
 to mark as consented, declined.

Student Consent
Students over 16 are able to provide their own consent for the use of their photographs and more, so now you can also record that consent in the system. Just go to a student profile and click View > Consents (or scroll down), and you can now use the green plus icon in the top right to add consents from students as well as guardians and upload any attachments as proof.