The Allowances dashboard shows the allowances that are currently being used by the school.
Adding an allowance
Click '+Add' and add code and name on the slide over.
Amending details
1. Click on the allowance.
2. The allowance overview will then load. To amend either name or code click on them and update accordingly.

3. To add the amount to be paid click '+Add' in FTE Amounts (Annual) and update the slide over with the amount and dates.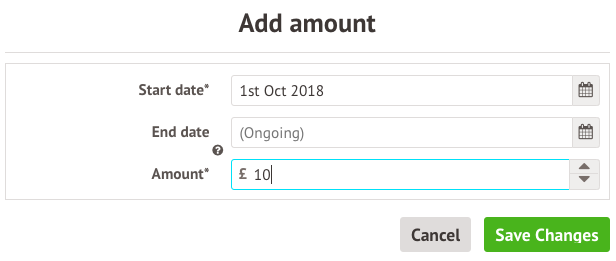 4. The staff members linked to the allowance will be listed in the Staff Contract Posts section.
5. To view details of the staff's contract click on their name and a slide over will display the information.