Students > Behaviour > Detentions will take you to the Detentions Dashboard. 
Detentions dashboard
Here you can view the list of Upcoming detention sessions, Recent detention sessions and Unallocated detentions.

To add students or staff members to a particular Upcoming or Recent detention, click on any cell of the detention's row and choose accordingly in the slide over.

The 'More information' option takes you to the particular detention's Overview.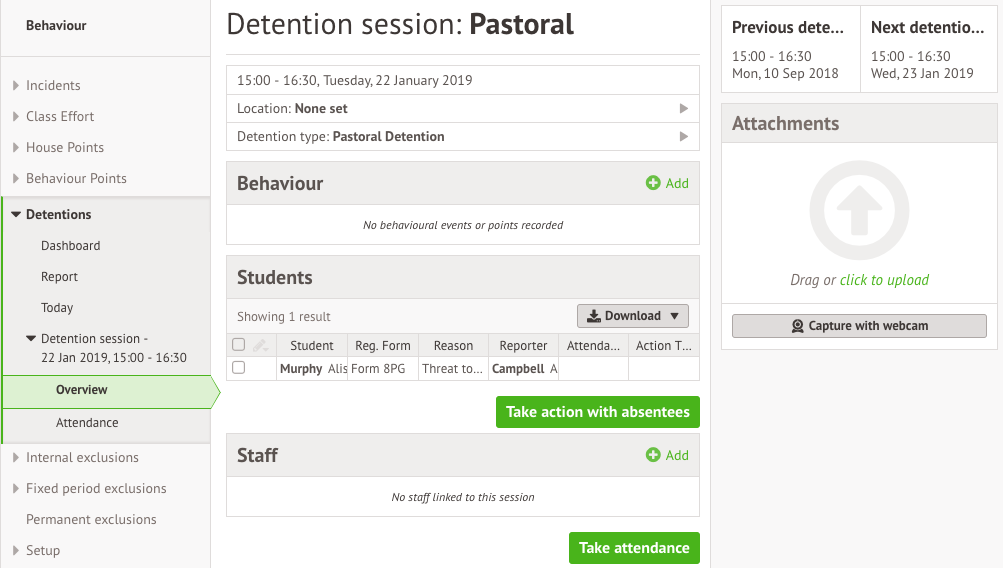 Detentions session overview
In the Detention Overview page, the session's Location and Type can be changed.
Attendance can be taken by clicking on Take attendance.

Log a Behaviour Incident that may have occurred in the detention session by clicking on the (+) sign next to Behaviour.
Attach a file in relation to the session, by dragging a file or clicking the green arrow to upload a document/photo to support your notes.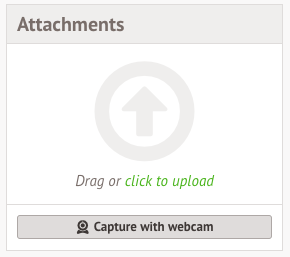 You can see if a student has a planned absence overlapping a detention session. Go to the detention session dashboard and see the Attendance mark field.
The marks are also colour coded, with green indicating present, orange indicating absent with a reason, and red indicating absent with no reason given.
You can now see whether a student has attended their other lessons today. Just click on a student from the Detention Session Dashboard to view an enrolled student's attendance for their lessons that day. Great for figuring out if they weren't in the last lesson - are they going to turn up to the detention, or does someone need to go looking for them?
Detentions today
Go to Students > Behaviour > Detentions > Today to view a list of all students with a detention today and the session the student is currently in.