To import a CTF go to School > Data > Import > CTF Import.
Click +Add and select the report to upload. Please note: only select an intake season if this CTF contains new students.
Don't worry that your file has 'fakepath' in its name. This is a completely safe file and this naming convention is used to protect the identity of the computer it was uploaded from.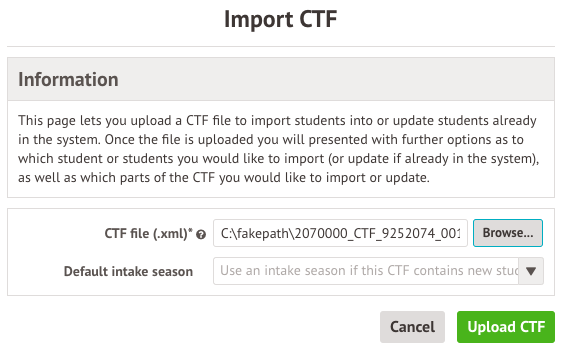 You will be taken to the Import Overview. Here you can click individual students to check they will be mapped correctly if they already have an existing profile on the system.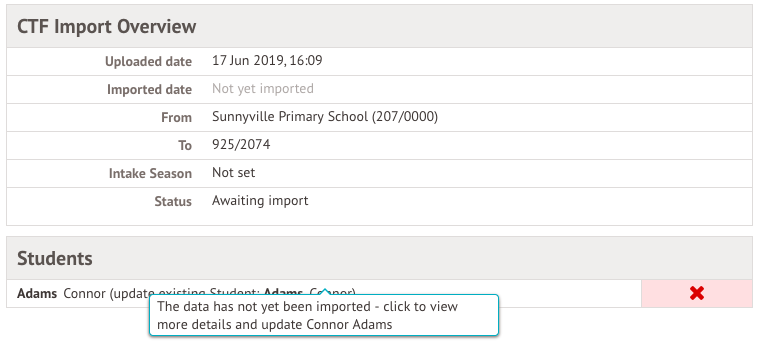 You can create new profiles if no match exists.

When you click the individual student, you can check each field, and choose which ones to update.
If you have a student on your system without the right UPN, you can manually select the student, or create a new one. You can choose to override information on the student's existing profile if one exists.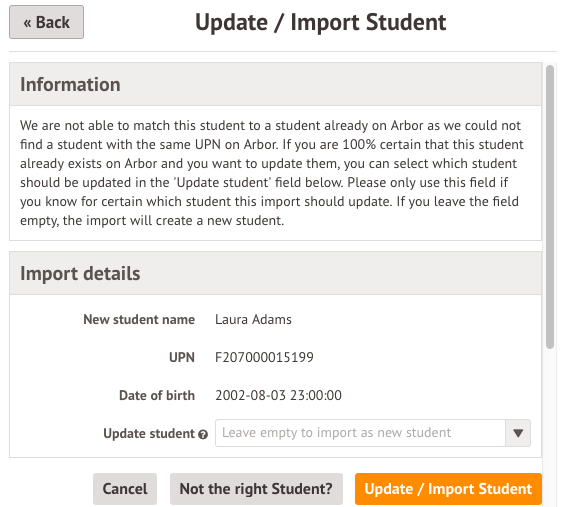 To create a new student, leave the Update student field blank and click the orange Update/Import Student button.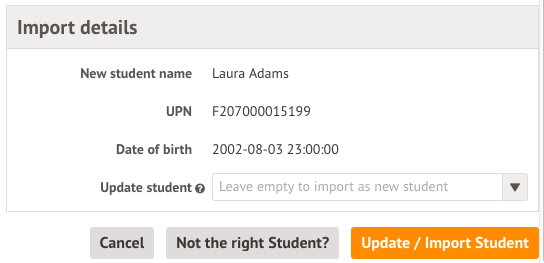 To add the information contained in the CTF to an existing student, select the student from the Update student drop-down menu. Then Click the Update/Import Student button.
You can also click the Not the right Student? button to choose the student match by selecting the student and clicking Set Update Student.
You can then click on the student again to click Update Student.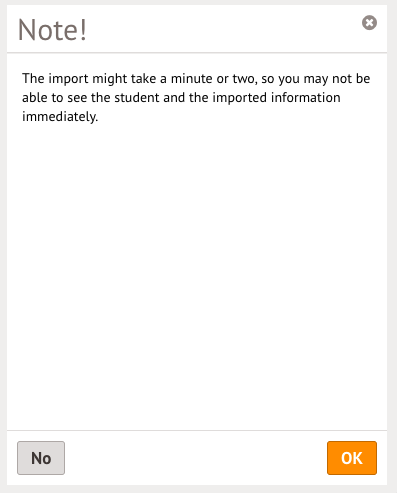 If you already have a student on your system with the right UPN, you will be able to match the CTF data to this profile by clicking the orange Update Student button.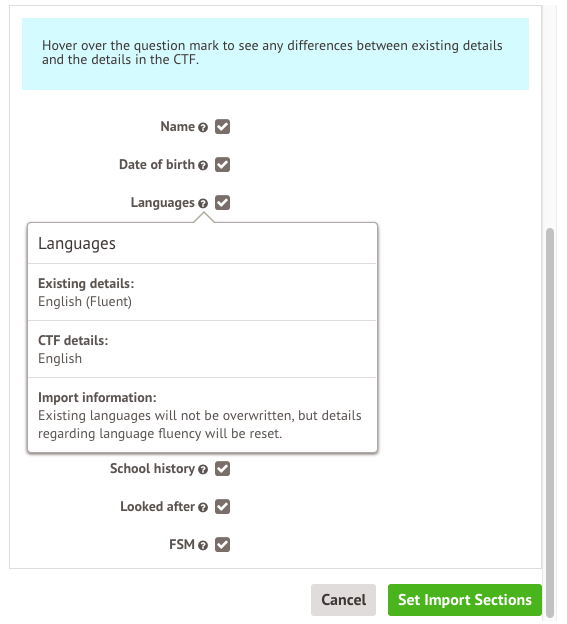 If you would like to set what fields will be updated in bulk, click the Bulk Set Import Sections button. For example, you may choose to not import student email addresses to prevent students from having the same email address as their parents.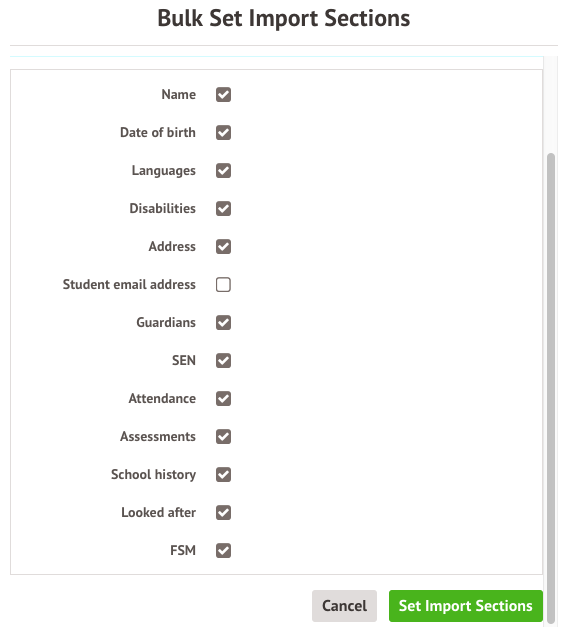 The updated student will then be marked green.