A Common Transfer File (CTF) is a standard format for sending student data between schools, often used when a student transfers schools. A CTF can be used to:
Create new student profiles

Update information on an existing student profile
Step 1 - Import your file
To import a CTF go to School > Data > Import > CTF Import.
Click +Add and select the report to upload. Please note: You only need to select an intake season if the CTF you're importing contains new students. If it doesn't, you can leave the box blank.
Don't worry that your file has 'fakepath' in its name. This is a completely safe file and this naming convention is used to protect the identity of the computer it was uploaded from.
When you click Upload CTF, You will then be taken to the Import Overview (Shown in the section below).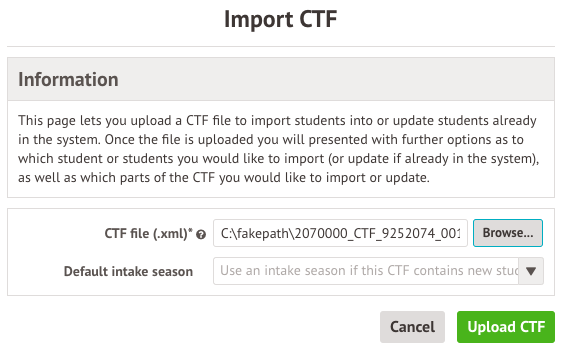 Step 2 - Choose which fields to import
You can set what fields will be imported in bulk, just click the Bulk Set Import Sections button on the right-hand side of the page.

For example, you may choose to not import student email addresses to prevent students from having the same email address as their parents.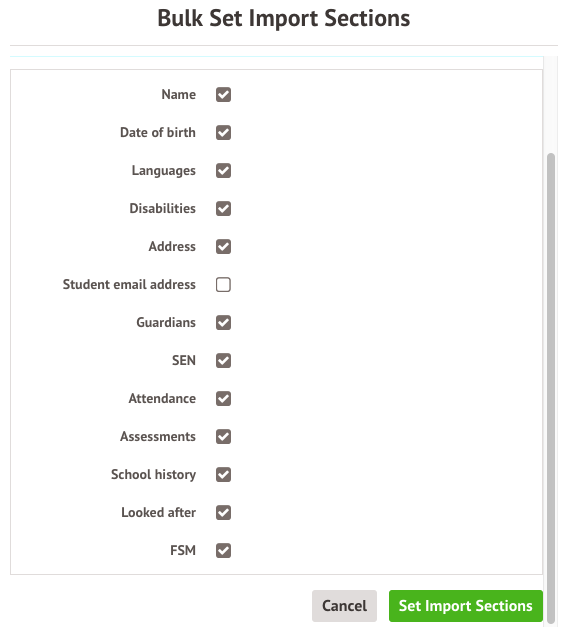 If you click an individual student's name, you can also choose which ones to update on an individual basis.

Choose the fields to import, then click Set Import Sections.
Do not click the orange import/update button in the slide over unless you have read and understood the Step 3 below.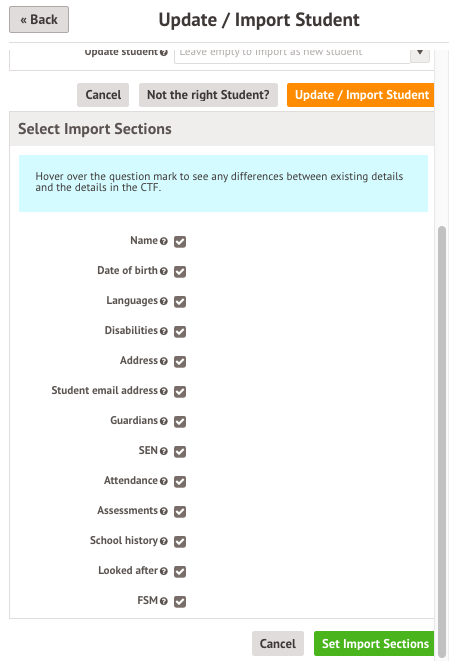 Step 3 - Check each individual imported student
On the Import Overview page, you will see a list of students that will be added to your system.
It is important you first check all students have been automatically matched to the right existing student if you decide o use the Bulk Update / Import All Students button. If you do not check, you risk creating duplicate student profiles! Follow the instructions in this section to prevent this.

You need to click each student's name to check there is not already a student profile on your system for this student, and merge their data if there is.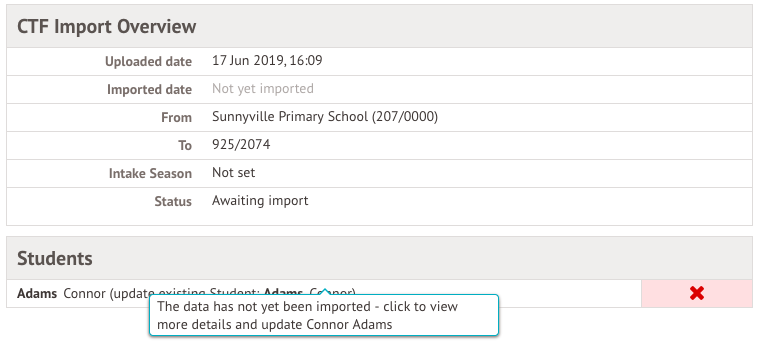 If you already have this student on your system, but they don't have the right UPN, you can manually select the student. This will override information on the student's existing student's profile if the new one has the correct UPN.
Type their name into the Update student box to search for and select the right student.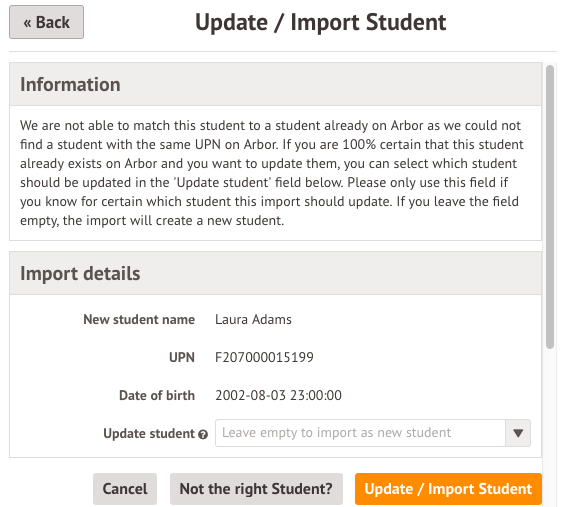 The updated student will then be marked green.

No match exists and I want to create a new student
You can create new profiles if no match exists.

If there is no student to match to, leave the Update student field blank and click the orange Update/Import Student button.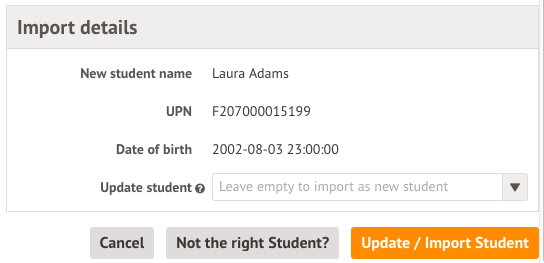 Step 4 - Resolve any duplicates
If you have accidentally created duplicate students by not matching them to an existing student, you'll need to contact us to resolve them by merging. Take a look at this article for what to include.