Go to Students > Attendance > Absentees (from left-hand menu) > Planned Absences.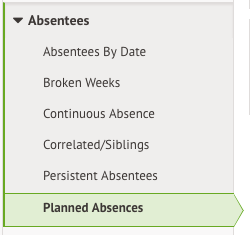 Students with a planned absence recorded will show on this list.
You can filter the date range of the report by selecting the pencil at the right-hand side of the table or the filter symbol on the left-hand side.

To update/log a planned absence 
Click on the 'Log New Absence' button

Record Planned Absence slide over will appear.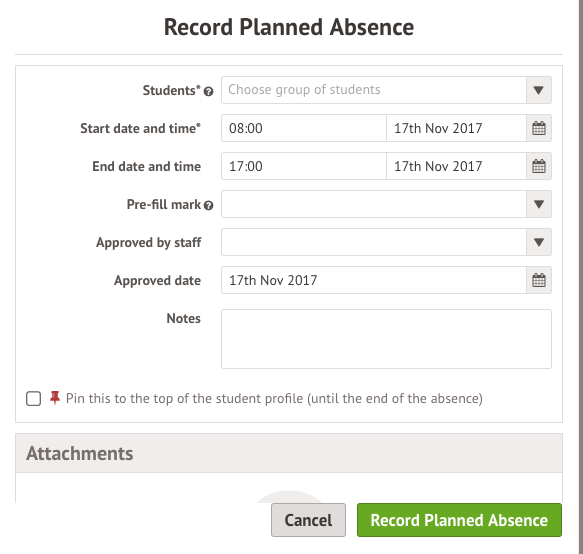 You can log a planned absence for one student, multiple students or even a specific group e.g a club or a class.
Select the student you wish to record a planned absence for

Start / End dates of the planned absence

Choose the marking code to apply for this absence (the choices will appear in the drop-down 

menu)

Who approved the absence and the date approved

You can add any supplementary notes or upload attachments 
Tick the box to Pin the planned absence to the Student's Profile box at the top of the page. When the absence has passed this will auto unpin from the Student Profile. 
Click on Record Planned Absence to complete. 
You can view a planned absence for a specific student is on the Student Profile.
Select Attendance in the left-hand menu and click on the Planned Absences & Notes category to see all planned absences regarding that student.