If you click on the My Account link, you will be taken to your personal profile page
This page contains your personal information and login details, as well as a way to clear system notifications.
The Identity section contains details including Name, Gender, and ID information.

Contact Details is where you can change or add your email address and phone number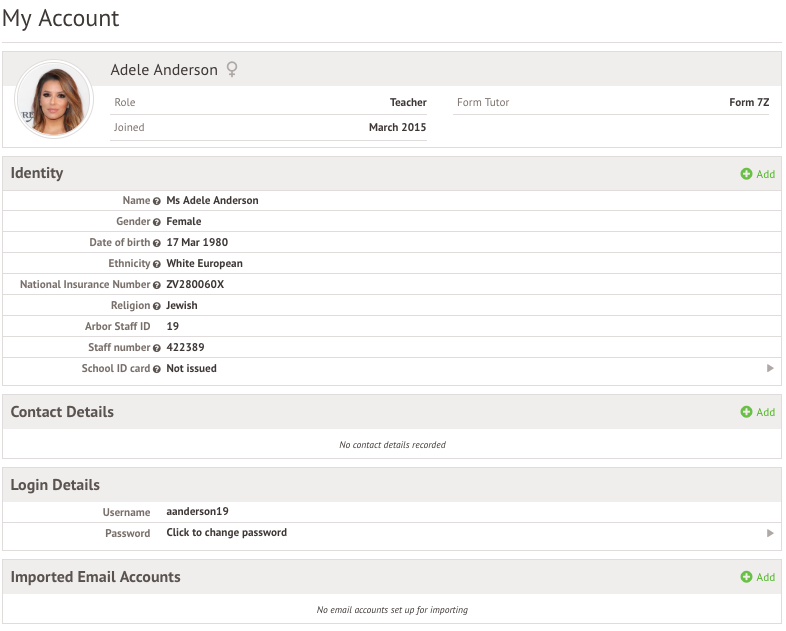 To change your identity or contact details, click '+Add' 

To change your password, click on 'Password' and then 'Change Password'.
Click on 'Clear Notifications' to clear the notifications log located nat the top right of the page.