In Students > Demographics > Child Protection Students > Statuses you can see a list of students who have a Child Protection Plan. This list will show the students' names, Reg. form, child protection statuses and their child protection plans' start and end date.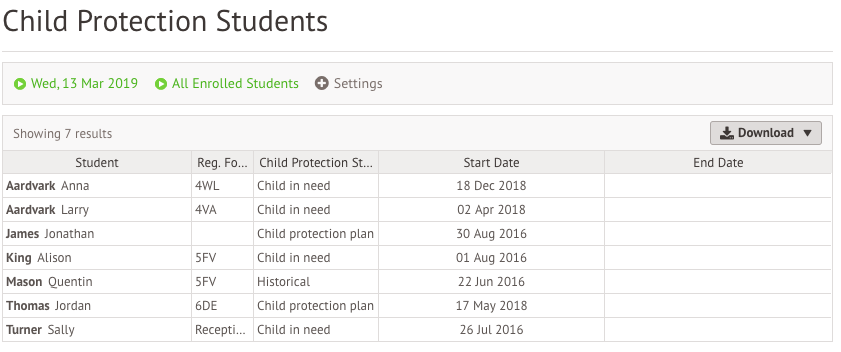 If you click on a student's name you will be taken to the Child Protection section of that student's Student Profile.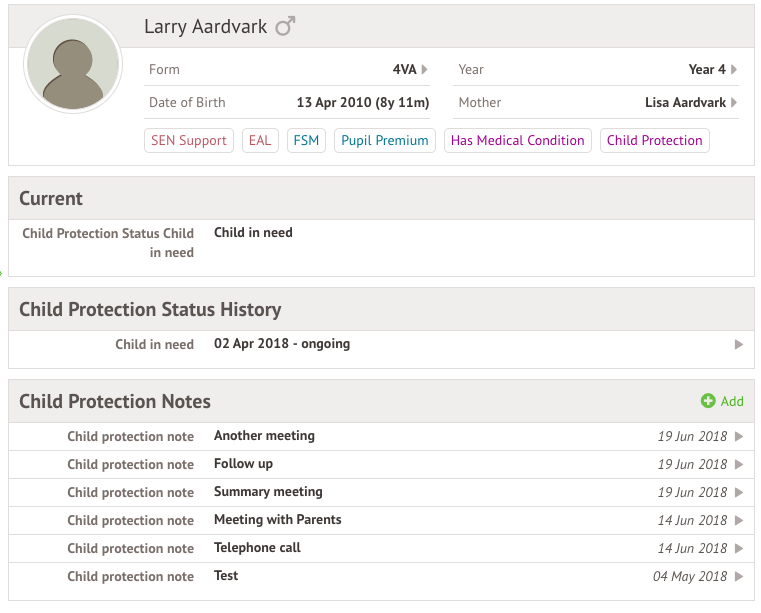 If you click on the filters you can narrow down your search.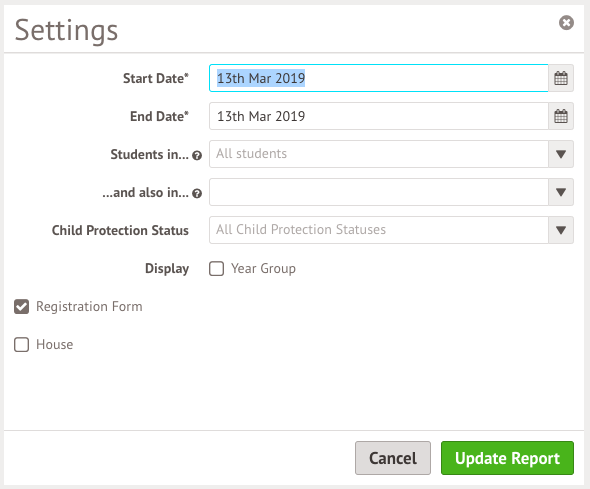 Once you have the list you require, you can download the list by clicking Download.