To look further into the demographic makeup of a cohort within your school navigate to the following location on Arbor. 
Go to Students > Enrolment > Registration Forms > Dashboard > Select a Registration Form > Demographics or Students > Enrolment > Courses > Select Course. Click down through the modules until you can select a lesson.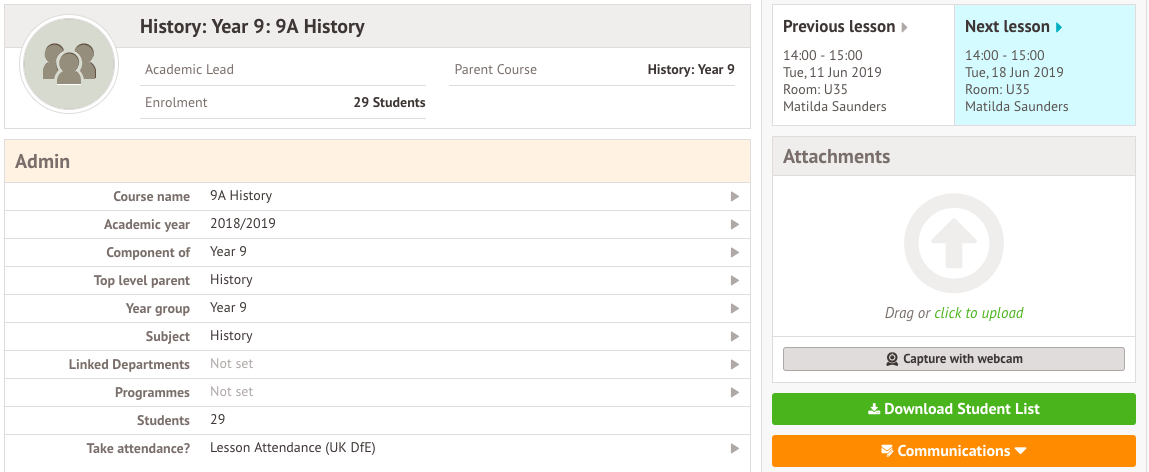 The Demographics page provides a set of statistical analysis on the particular registration form selected. 
The view may be filtered by a gender through the drop-down menu at the top of the page.
Demographics displayed are focussed on gender, ethnicity, birth months, native languages, FSM eligibility, SEN, Looked After (In Care) and Child Protection statuses.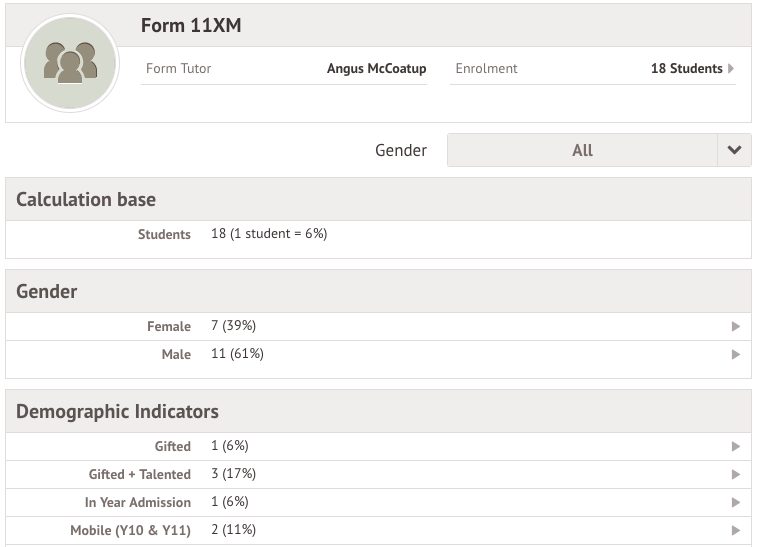 Each record is clickable in order to view a list of the students being considered through a slide-over.