By going to Students > Demographics > Derived Indicators > Background > Ever 6 FSM you can see the pupils who are Ever 6 Free School Meals. This is determined by whether they have had FSM Eligibility status set on their Student Profile in the last 6 years.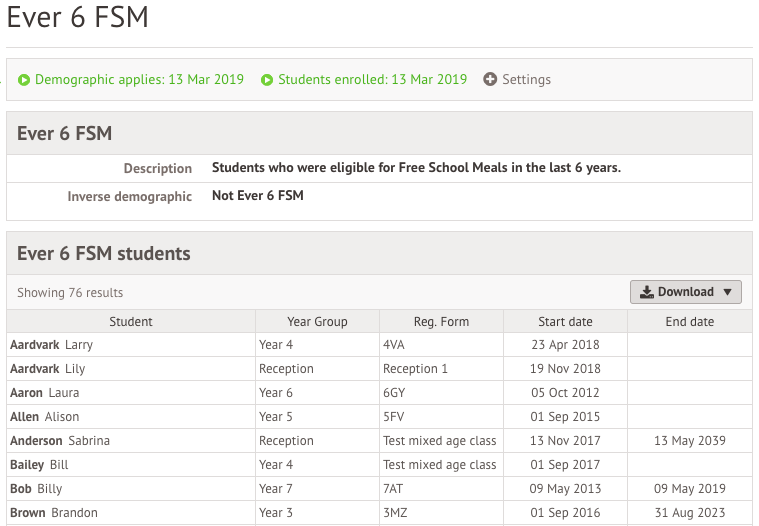 To change the reporting dates click on the filter.
By default all dates are set as today's date, to change them select a new date and click Save Changes.
To download the report click the Download button.