Viewing
After creating a custom report you are taken to the view report page. You can select a report from the 'All Reports' page to open, view and edit.
If a report has been shared or scheduled to run at a certain time then the share and calendar icons will appear beside the report's title at the top of the page.
Each report also has a Help section that can be expanded to provide some troubleshooting tips you if need them. 
The actions you can perform for the report eg Edit/Share/Duplicate/Schedule are at the top of the report.
Editing
There are 2 ways to edit a report:
1. By clicking on the 'Edit' button at the top of the report 

2. By clicking on the filter summary panel (just below the Help section).
The edit page allows you to alter settings such as columns, filters, groupings and collation all in one place.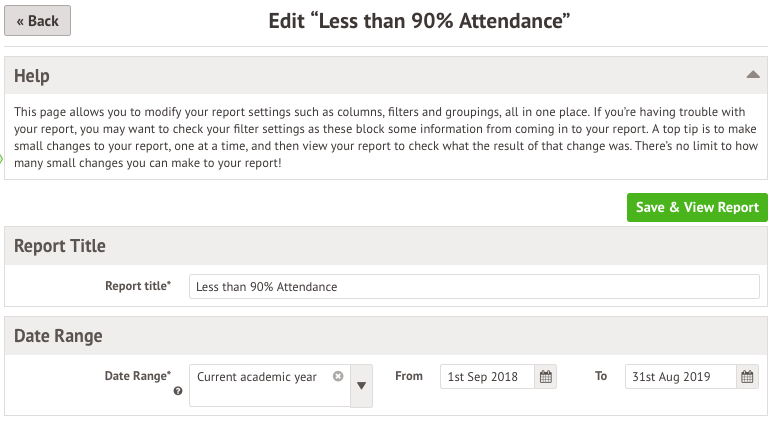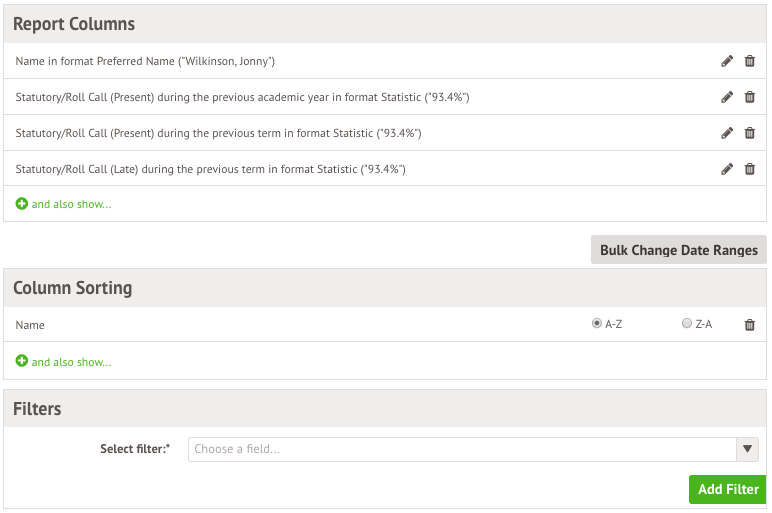 Changing column dates
You can change your column date-ranges in bulk - useful when you have many columns and you want to update the date-range of all them at once. Just click the Bulk Change date Ranges button.

In the slide over, tick the boxes of the columns you wish to change the date range for and set the new date range, then click Save Changes.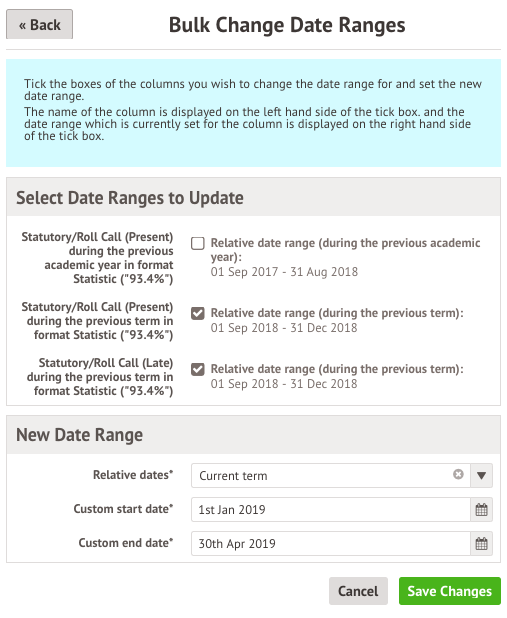 Scheduling and Sharing

The 'Schedule' button allows you to define when you would like the report to run and who you would like to share the report with. 
The 'Share' button allows you to share the report once and the recipient can be notified by an email or notification and the report can also be shared with external people by inputting their email address.
You can share multiple reports in bulk at once. This will save a lot of time if you regularly collaborate on reporting.