You can review money received via Cash, Cheque and Card and download reports to Excel from School > Payments > Reconciliation > Money Received.
This page includes Top-Ups to a child's Meals account, payments against Invoices for other items (such as School Clubs or Trips), and refunds.
You can download this report to Excel by selecting the Download button on the right.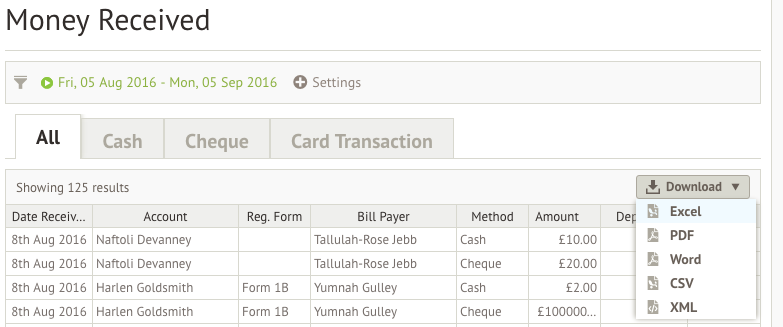 You can restrict the information shown using the filters at the top of the page.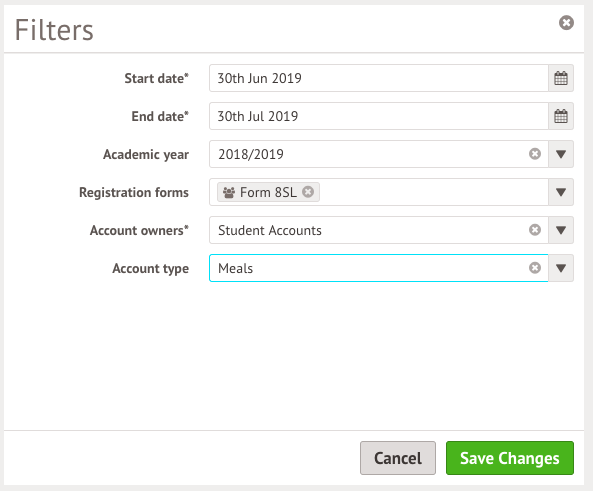 You can see a report split by transaction type by using the tabs at the top of the page. Just select the Cash, Cheque, Card Transactions or Bank Transfer.