School > Payments > Accounts > Balances 
Use this page to review Balances for students in school. The table is listed so the most overdrawn balances appear first, but you can also order by Student or Registration form.
Clicking the filter box at the top of the page also allows you to apply additional filters, or add a column for Year Group.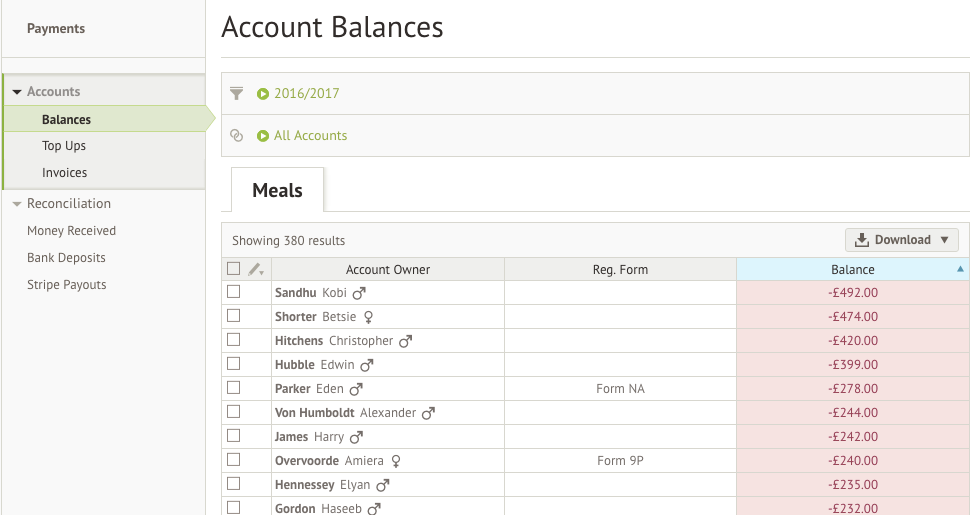 Topping up balances
To record multiple top-ups in Bulk: Select the students you wish to Top Up, click on the pencil and choose 'Top Up Accounts'.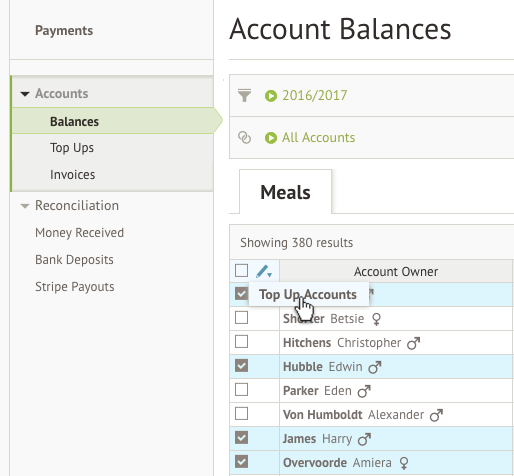 Enter the details for each Top up; such as the Amount, the Guardian it was made by, whether it was Cash or Cheque, and any notes. When you're done, click Save. 

For more information, you can watch a video about this topic here.
Haven't found what you're looking for? Check out our video playlists. Want to learn more? Join one of our webinars.