School > Payments > Accounts > Refunds
This page is used to administer refunds. A refund is when money is paid out to a student, parent, or guardian, for example when they are leaving the school.
Note: If money is not being paid out to a Student's parent/guardian, but a charge simply needs to be reversed, a refund should not be issued. Instead, please cancel the Invoice (for help with this, read this article).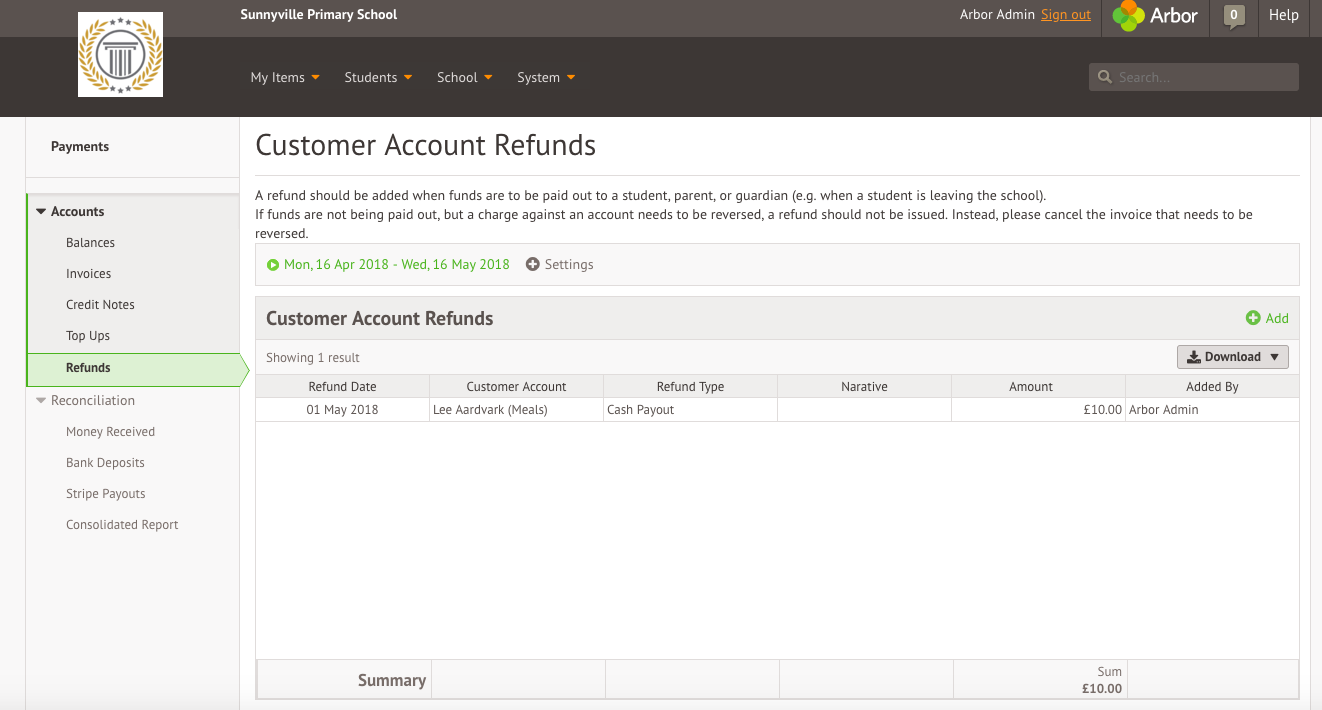 To issue a new Refund, click '+Add' on the right-hand side of the page.

Fill in the details on the slide over, including the Student, Account, and Amount and click 'Add Refund'.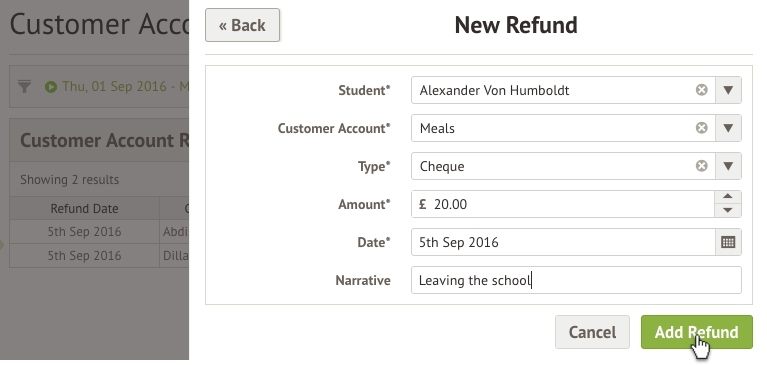 The refund will be recorded, and this will be reflected in the student's Account Balance. 
For more information, you can watch a video about this topic here.
Haven't found what you're looking for? Check out our video playlists. Want to learn more? Join one of our webinars.