It couldn't be easier to add users to your group dashboard.
First, navigate to Group > Staff > Browse Staff.
You will be taken to a list of your existing users. Here you can check that the person does not already have a profile.

Next, navigate to Group > Staff > Add new staff member and fill in the form for the person to be added.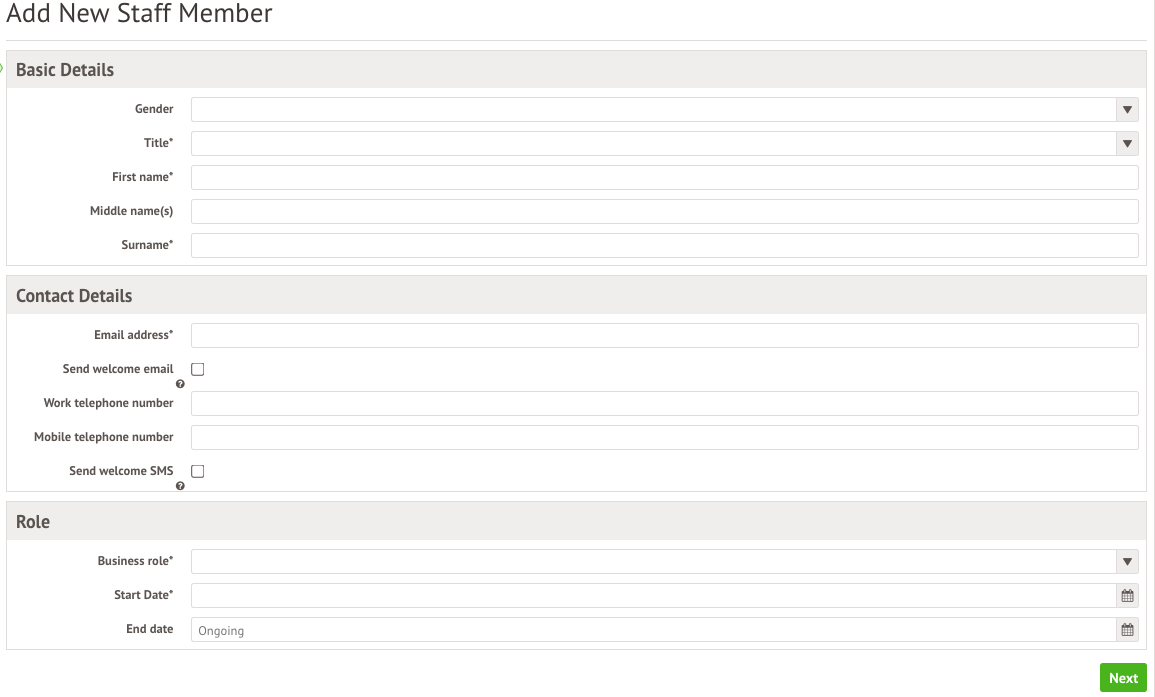 Selecting Send welcome email/SMS will send the new user a link, via email or SMS, to sign up and set a new password.
Now click Create Staff Member. The new user profile has been created.
When you click Create Staff Member you will be taken to the user's brand new profile. Here you must Add a Role for the user.
Without a role, the user will have no permissions in the application and will be unable to access any of its features.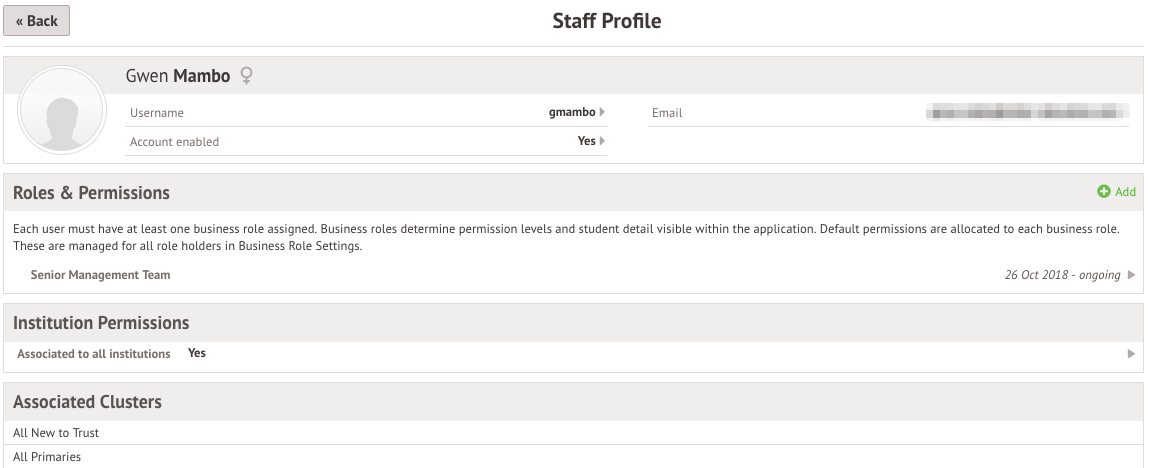 To add additional business roles, click '+Add in the Roles and Permissions section. This will open a page where you can select a role for your new user.
Choose a role and select a start date for that role, then click 'Assign role'.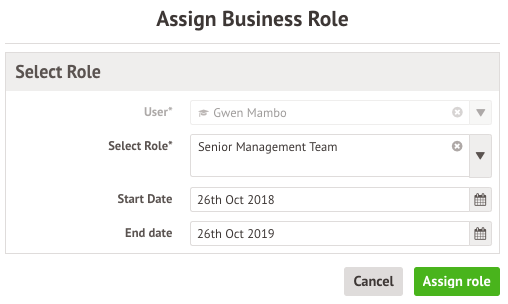 Next, choose whether the staff member is associated with all institutions or not by clicking in 'Institution Permissions'.