The permission system for Arbor's MAT MIS is role-based. This means that the role which a user has determines their access to features of the system.
Viewing business roles
Navigate to Group Staff > Users & Security to check the Business Roles in use and see the number of users assigned each Role.
Please note, you cannot add any further roles than what you see here.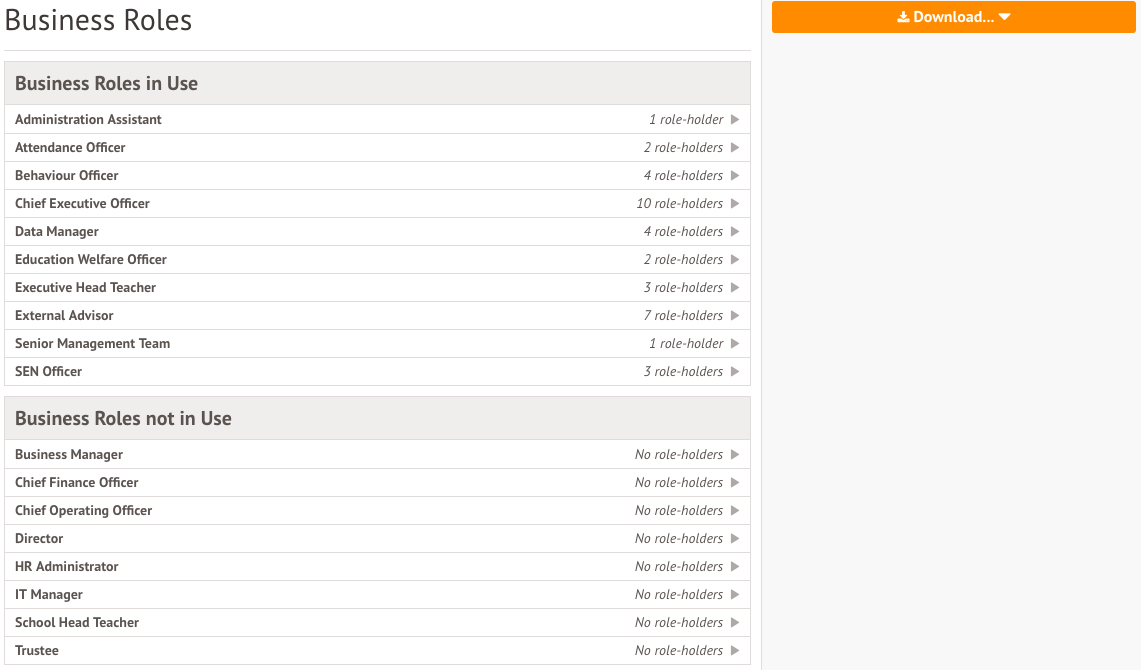 By clicking the Business Role, you will be taken to the Role Overview.
Who has each business role
From the left-hand menu, you can click Users to view who has been allocated this role. You can also assign new staff members this role by clicking the green button.

Permissions included in each business role
You can view the permissions associated with the particular role on a MAT or School level by clicking the options on the left-hand menu.
Permissions determine what level of access a user has to an area of the system. These could be set to Off (user cannot access this area of the system), View (view only) or Admin (make administrative changes e.g. manage users, make payments, amend targets) as appropriate for the role.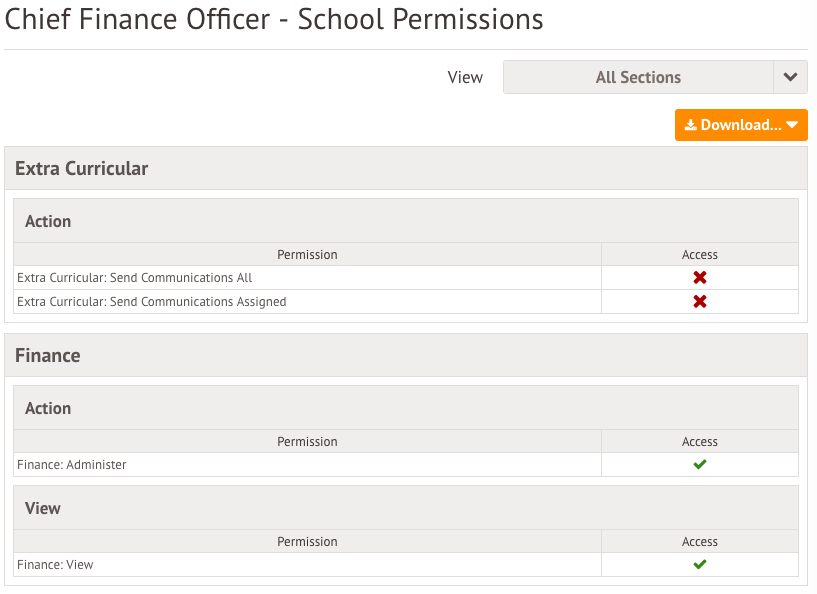 To view more information about the permission, click the permission and then the 'More Information' button in the slide over.

From here you can also view the Business Roles and Users that have this Permission by using the left-hand menu.
Editing business roles
Please note, you cannot add any further business roles than the current list.
If the permissions are not sufficient / too much for the user in question you can do one of two things:
Select a different role for the user from the list of roles. You can either remove the first role and replace it with a second, or add an additional role - their permissions will combine to give them all of the permissions for both roles.
Modify the default permissions for the Business Role. We do not recommend this, as Arbor will not then be able to make automatic updates to these permissions if and when the system changes.