There are a few steps to setting up an integration between your school MIS site and ParentPay.
Step 1 - Contact ParentPay
Before completing the other steps below, contact ParentPay to let them know you're moving to Arbor. This is because ParentPay has to complete some work on their end to prevent errors, and will need to prepare to send you an API request to approve.
Step 2 - Approve the API Request
ParentPay will send you a request in your MIS to share your data via API. Go to System > Partner Apps (API Users) > Pending requests.

Click the request to approve it.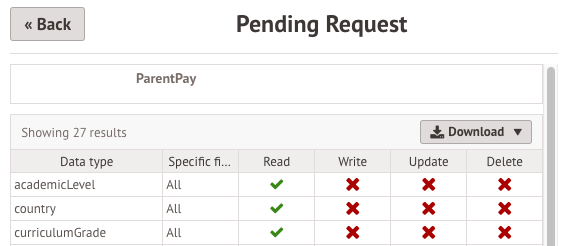 It will then show in your list of Approved Apps.

Step 3 - Sync your data
Whenever you update Student, Guardian or Staff information, you'll need to go into ParentPay and click a button to sync the integration and update the data in ParentPay.
Here's ParentPay's guidance page on how to sync your data.

Step 4 (optional) - Export your applicants to ParentPay
Step 4a - Download your Student Report
You'll need to use our ParentPay export if you want to add applicants. Go to School > Data > Export > ParentPay Export.
Click the green Download Parent Pay Export button to download and run the report. Please do not change any aspect of this CSV file, as Arbor has already done all the necessary formatting.

Step 4b - Upload your Student Report to ParentPay
Upload your report to ParentPay using the instructions found in this document provided by Parent Pay.
To upload your report properly, here is a list of the mappings from Arbor to Parent Pay: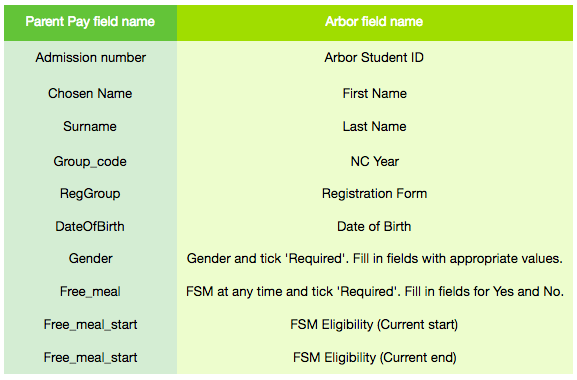 You can also choose to map additional fields from the Arbor report to ParentPay if you would like, but please note that emails cannot be imported using this tool and should not be mapped.
Step 5 (optional) - Export your staff to ParentPay
If you would like to export your staff details into ParentPay, you will need to import our Staff Export into your Custom Report Writer, then export it. Click the file at the bottom of this article to download your Staff Export template.
In your MIS, go to School > Custom Report Writer. Click to Create new Report and Import a Report.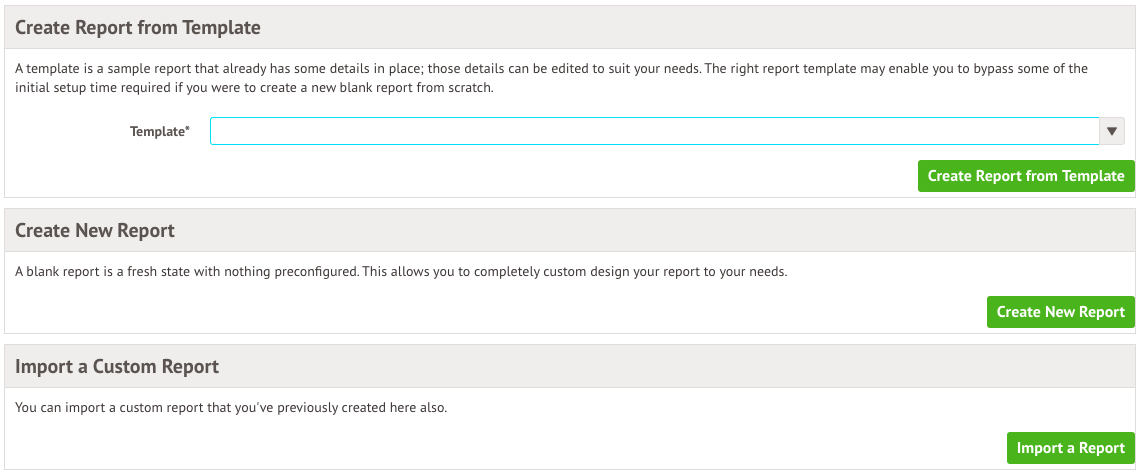 Click Browse to select the template file from your computer, then click Upload.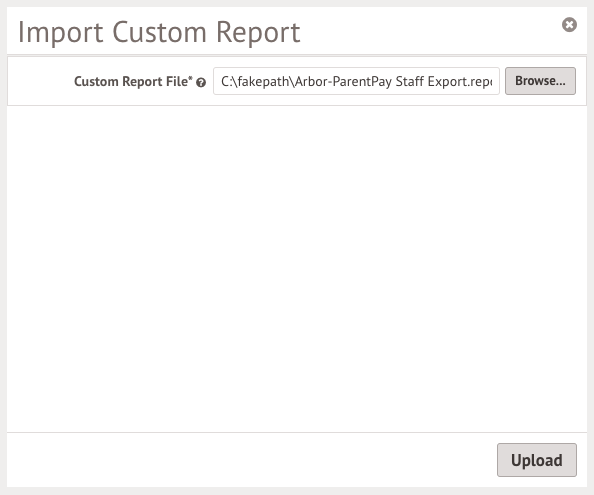 You'll then be able to see the report with your staff data.
Download the data to our computer as a CSV file by clicking the Download button and selecting CSV. The data will then download to your computer. Please do not change any aspect of this CSV file, as Arbor has already done all the necessary formatting.
You will then need to upload this file to ParentPay.