Advantages of the live feed
Live feed gives you the ability to collate, aggregate and customise information into one report that automatically refreshes the data without having to log into Arbor. Schools can create bespoke reports and is flexible, allowing automation of large data tasks. This can be used as a strategic tool and gives SLT quick access to a range of information without having to navigate to individual reports within Arbor, this can save a lot of time.
Live Feed security
Live feeds are not password protected but we use a random, salted 16-digit string within the URL, which means the chances it could be guessed are roughly 1 in 80 septillion! The greatest risk to Live Link security is the wrong person having access to them.
We recommend all our schools take appropriate steps to control access to your live feeds using the same methods you would use to safeguard any school data.
How to Use Live Feeds
You can use live feed in Arbor wherever the 'download' button is available:
Or from custom report writer:
Once in the live feed area follow the steps to create a live feed between the report and Excel or Google sheets. You can set the data to automatically update when it is updated in Arbor by using the 'auto refresh'.
Please be aware - if you share a document with a live feed to someone, they will have access to that data as long as they have access to the document.
Take a look at this article to see how to set up a live feed to Excel using a Mac.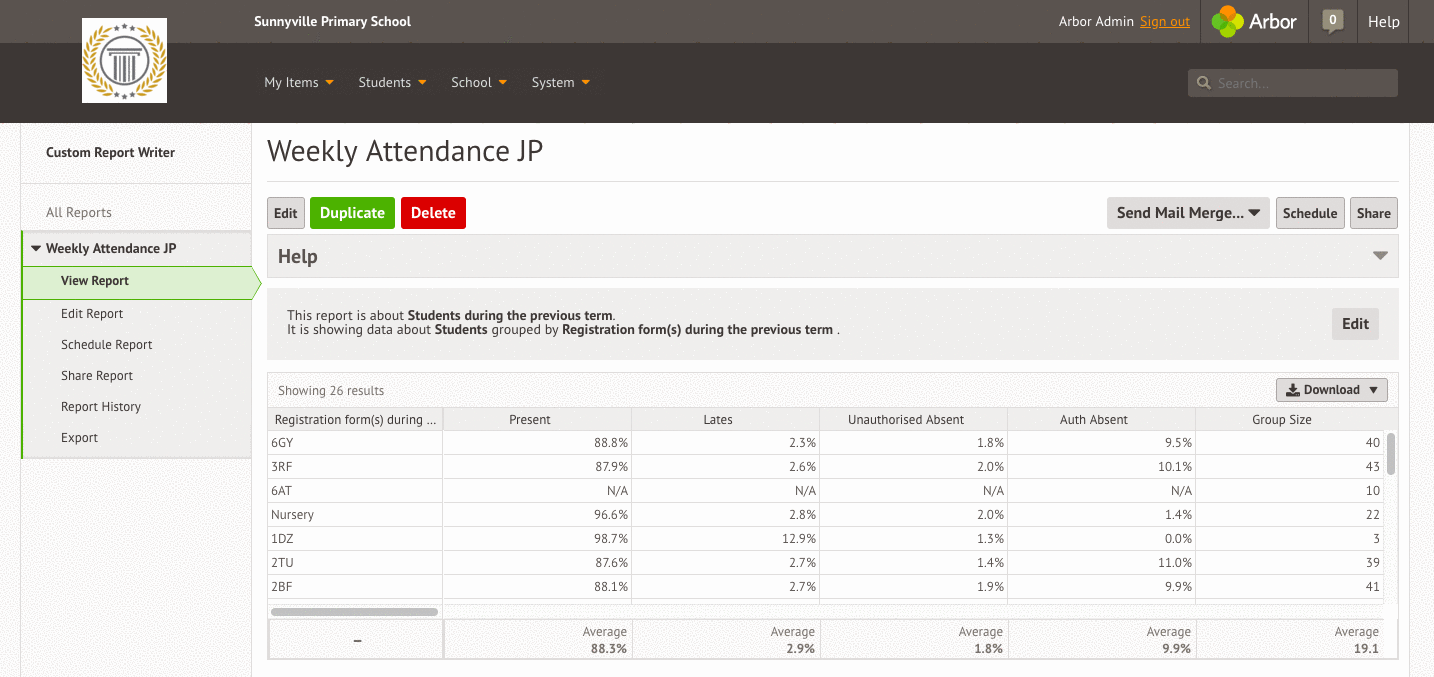 Examples of what live feed can produce
Live feed can be used to collate lots of different information. An example below shows information from attendance, enrolment, LAC and learning support reports in Arbor. As this information automatically refreshes users can open the spreadsheet and see the up to date information without having to run individual reports in Arbor each time: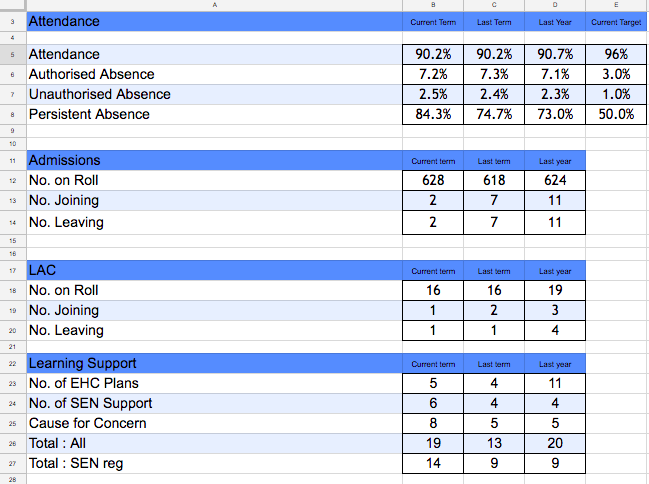 Another example is an assessment live feed - this is pulling through the amount of progress students have made from their baseline for different subjects. As this information is updated in Arbor this sheet will refresh and show up to date information: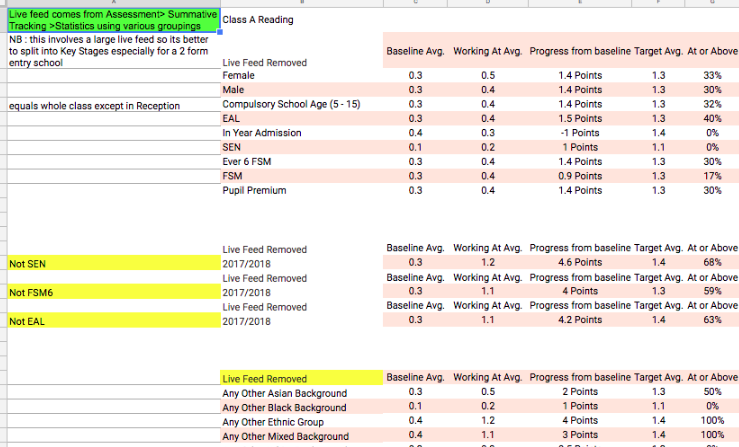 Another example is an SEN assessments report that shows the progress for each class and each year group. Conditional formatting has been used to show where progress is not up to a certain level: