Whether you are a current or future guardian you can use the Parent Portal/ Arbor App to update your student's information, whether it's medical conditions, name, address or emergency contacts. Not only can you update the details you can also add new details for your child. In this guide, we will show you how you can easily update your student's details and add new contacts.
Adding new contacts for your child
If you need to update who is a contact for your child you can do this via the Parent Portal/ Arbor App, this means you no longer have to contact the school office to update your details.
Once you are logged in, from your main dashboard go to View Student Profile.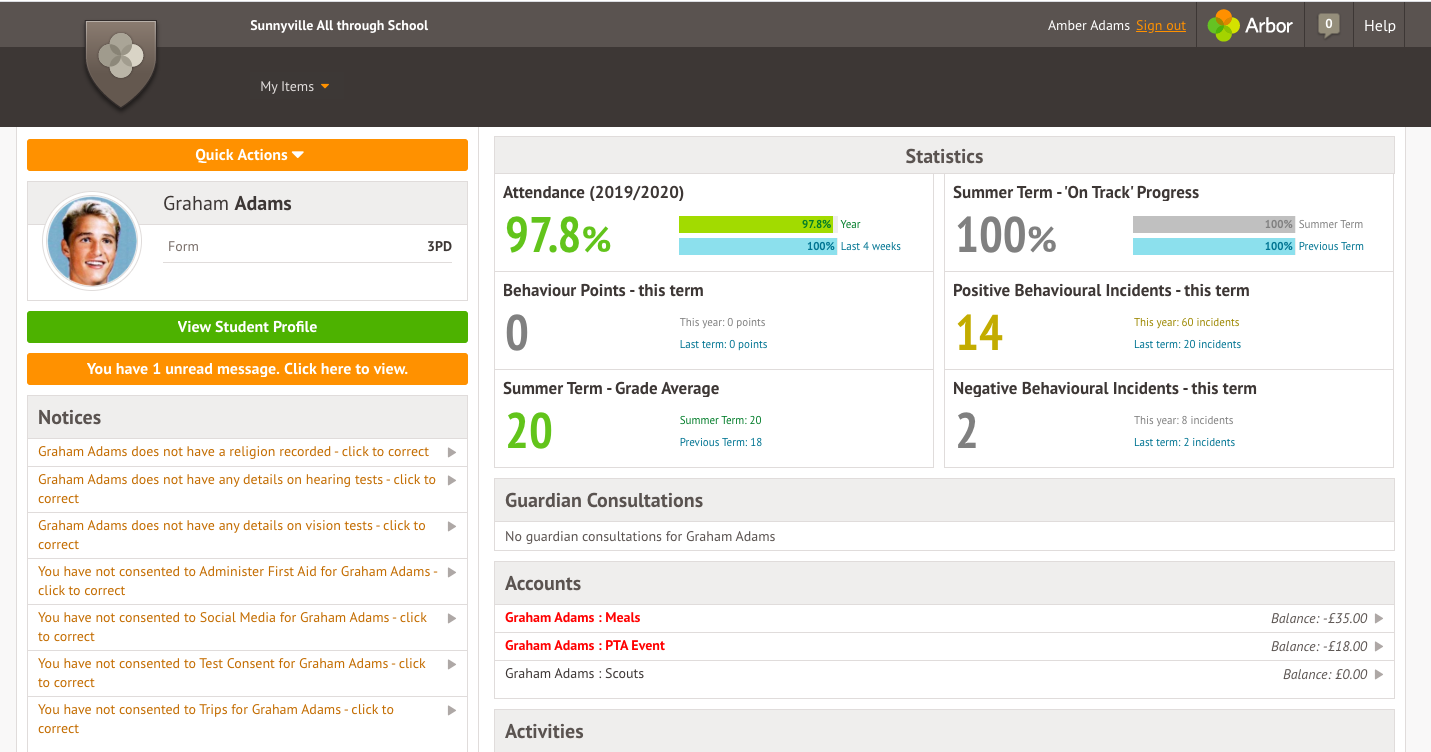 Once you are in the Student Profile you can see all your child's information, from here if you are a future guardian you can add new details and if you a current guardian you can update or add new information.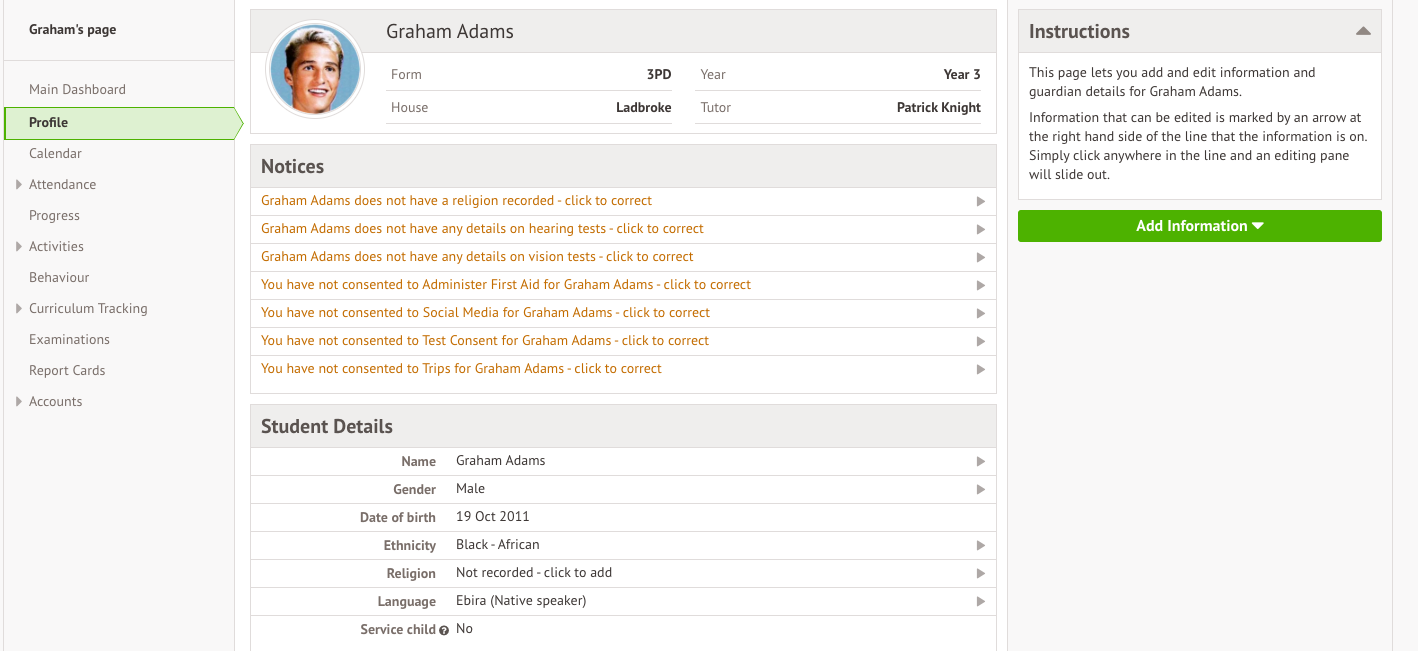 To add a new contact click on Add Information.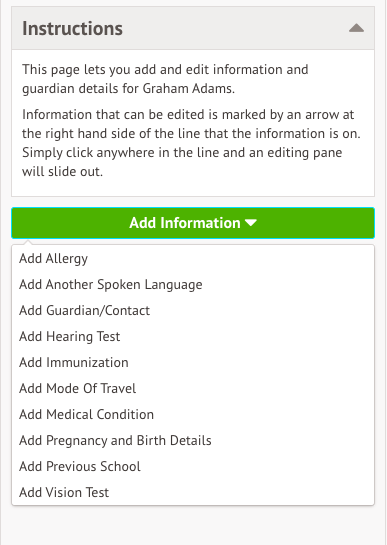 To add a new contact click on Add Guardian/Contact from the drop-down list.
To mark someone as a Primary Guardian please contact the school directly once you have added their information. When you are happy with the new information click Add Guardian/Contact.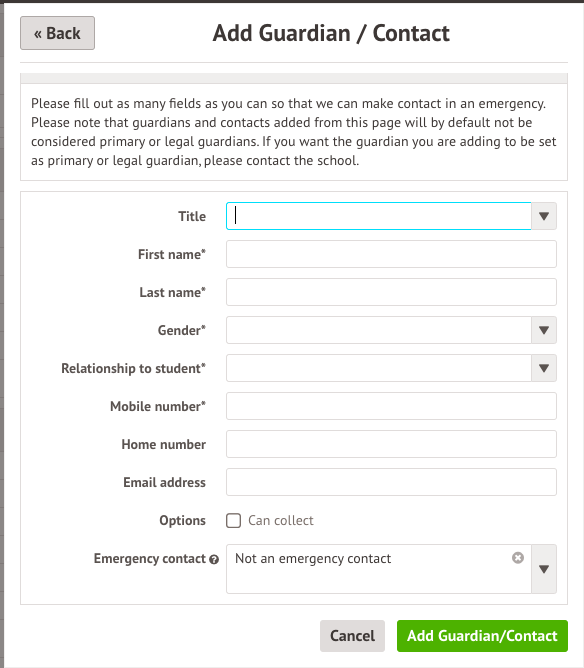 Updating existing details
If you already have details in the Parent Portal but you need to update them you can do this via Parent Portal or Arbor App.
From the main dashboard click on View Student Profile. Here you can see all the information about your student. You will also see in the notices section if any information is missing if you want to add in the information from a notice you can do this by clicking on the notice directly.
To update information click on the detail you would like to update and click Edit.

You can then update the details and click Save changes. Your school may need to approve the changes so these may not show up straight away.

What to do if you need to make further edits or have questions
If you need to get in contact about the Parent Portal/ Arbor App please contact your school directly. Try and include as much information as possible including screenshots where possible. Your school will be able to help you resolve any issues you have.