Go to Group > institutions.
Browse Institutions
On this page, you can browse all of the schools in your group.
Search for a school using the search bar.
Click the filters below the search bar to filter your schools by phase, region, type and Ofsted rating.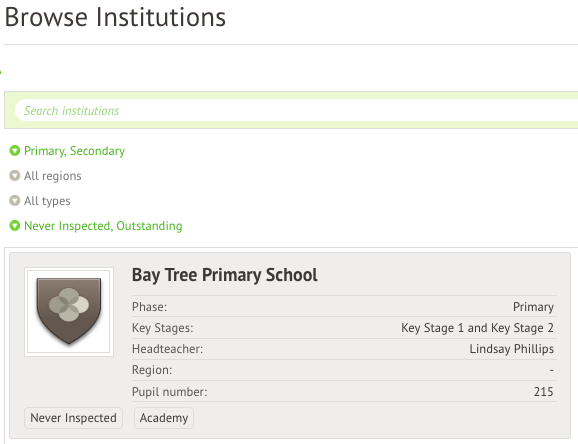 Click the school to access more information.
Clusters
Here you can view all of the groups you have sorted your schools into. Clusters make it easy to compare different types of schools in your Group to each other.
To Add a new cluster, click '+Add', complete the slid over and select 'Create Cluster'.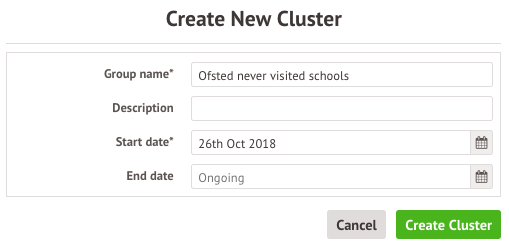 You will then be taken to the cluster overview.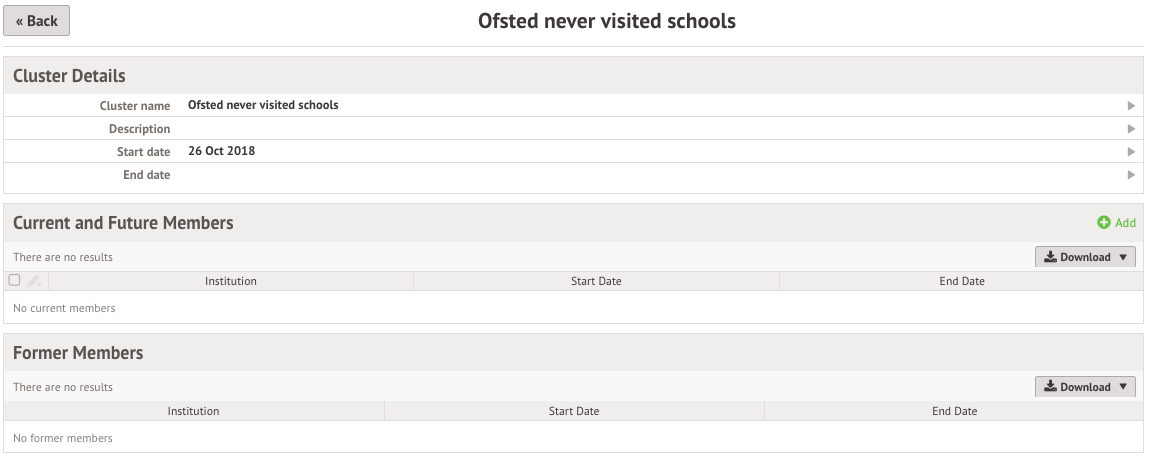 Add schools to this cluster by clicking '+Add' in 'Current and Future members'.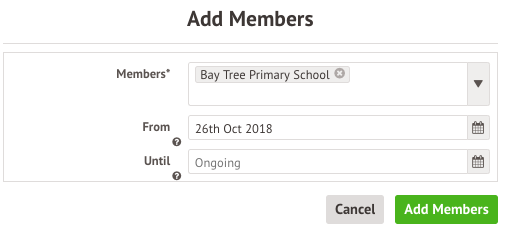 The school will now appear as a member of your cluster.
You can perform bulk actions to transfer members between clusters or remove them from a cluster. For more information on bulk actions, click here.

Data Sharing Agreements
In order to be able to access student and staff level data and to be able to login to schools directly from your Group MIS, schools must first consent to share their data with you.

Use the No Agreement Tab to send data sharing requests to schools by selecting them with the checkboxes and then clicking the pencil icon to choose which data sharing request you would like to send from the menu.

View detailed, pending and approved requests by clicking on the tabs.
Access levels:
DfE Data: This access level allows staff in the group to view ASP or open data published by the Government (e.g. Attendance data, published annually).
DfE Data & MIS Data: In addition to the above, this access level also allows staff in the group to view data points from the institution's MIS, live.
DfE Data, MIS Data & Group Actions: In addition to the above, this access level also allows staff in the group to perform central actions such as logging into the institution's Arbor MIS.
Login to MIS
Navigate here to log in to one of the schools in your group.

Select the school and click 'Login' to access their site.