We know schools need to be able to analyse their assessment data quickly and easily, so there are a number of areas you can use to generate reports and statistics depending on your needs. These are just some of the examples of what our pages can do, take a look at our other summative assessment articles for full details.
Create a dashboard of your key measures
Seeing key measures of students working above, at or below targets
Our School Assessment Measures can be used to create bespoke rules for one or multiple assessments combined within an academic year. For example, students who are meeting their Age-Related Expectations grade across Reading, Writing and Maths combined - you can do this by and setting rules for all students taking the KS1 reading, writing and maths assessments.
You can see your key measures at a glance on your Overview Dashboard, and drill down to see statistics by year, demographic and ethnicity and take further action such as sending communications to guardians.
See this article for full details.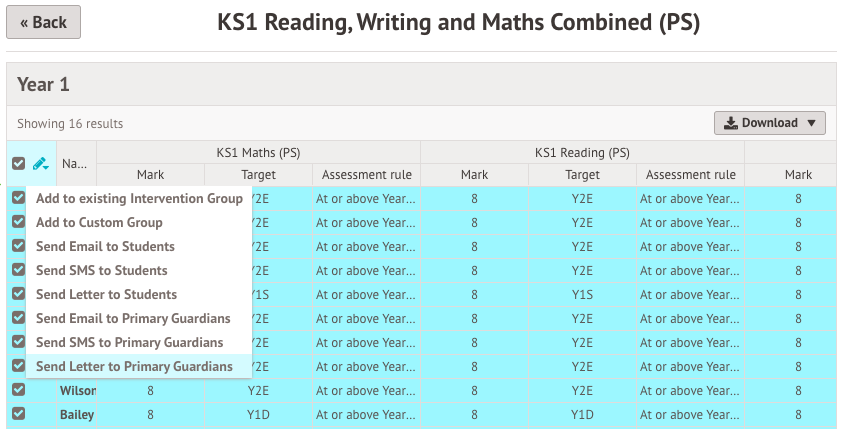 Our built-in summative assessment analysis options
Compare your student group's grade distributions over time
View a spread of your student's grades for each class for each assessment period, and compare this to their baselines using the Attainment over Time page.
See this article for full details.
See where students are working against their targets
The Attainment Expectation page allows you to see the percentage of children who are at different Attainment Expectations at one certain point in time, and across multiple assessment periods. You can see what percentage of students and how many students (in brackets next to the percentage) are working above, at and below their targets for the assessment period selected, and the gap between student group's attainment using the filters.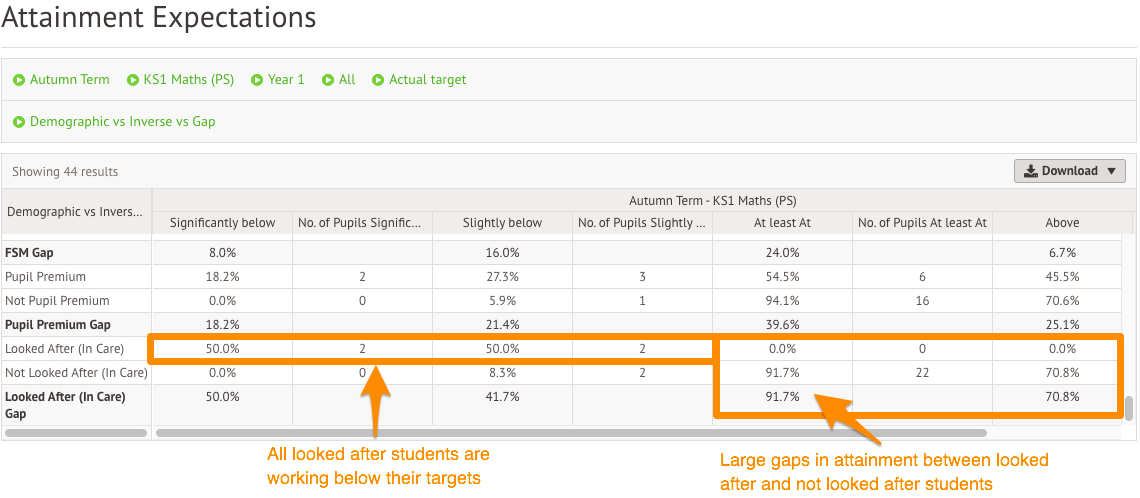 On the Expectation Over Time page you can see the overall trend line for different demographics over time for the number of students working at the selected attainment expectation, and take further action if you identify room for improvement. For example, here you can see all of the EAL students are consistently performing lower in relation to their targets.
See this article for full details.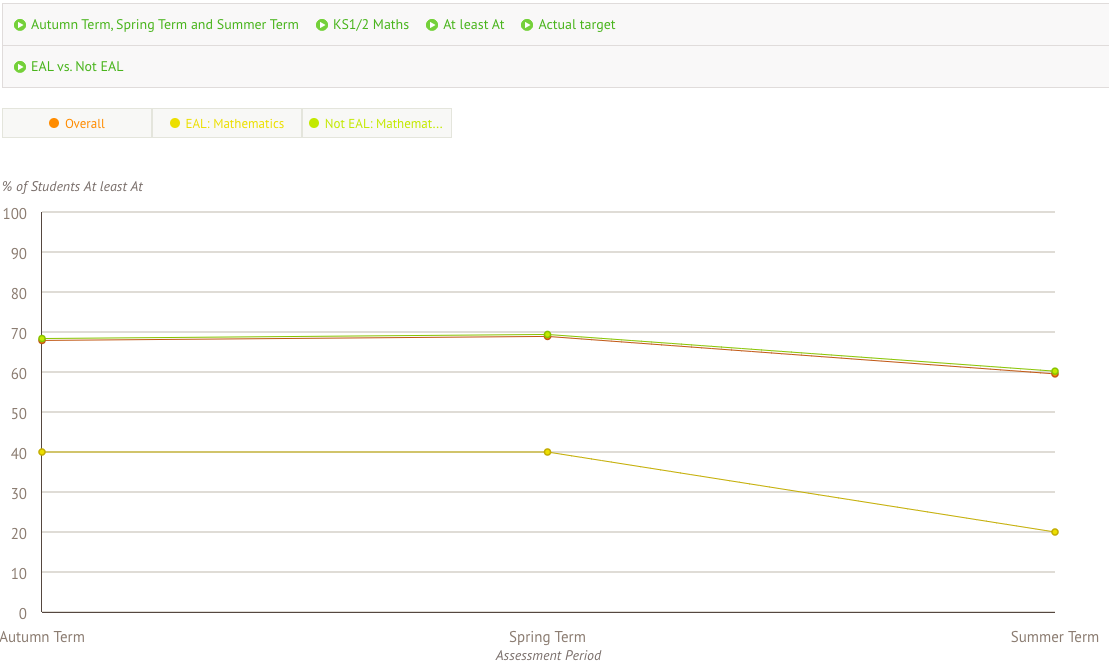 Compare grade distributions for multiple assessments
The grade distribution tool lets you view the distribution of student grades for each assessment. First displaying a summary for each assessment period, you can then dig down into each strand of an assessment (for a summative assessment with strands). This is a really useful page for comparisons across classes and across assessments for the same assessment period.
The table view lets you display student names so you can easily see which students are in each group.
You can use this page to compare grade distributions across multiple assessments and identify room for improvement, such as in the Self-confidence and self-awareness assessment here.
See this article for full details.

Compare current and past grades of assessments
Our Transition Matrix page allows you to compare student grades for different assessments, or for different years across the columns and rows of a table - useful for seeing whether students have made the same amount of progress as their peers over time in the same assessment, or comparing two different assessments.
See this article for full details.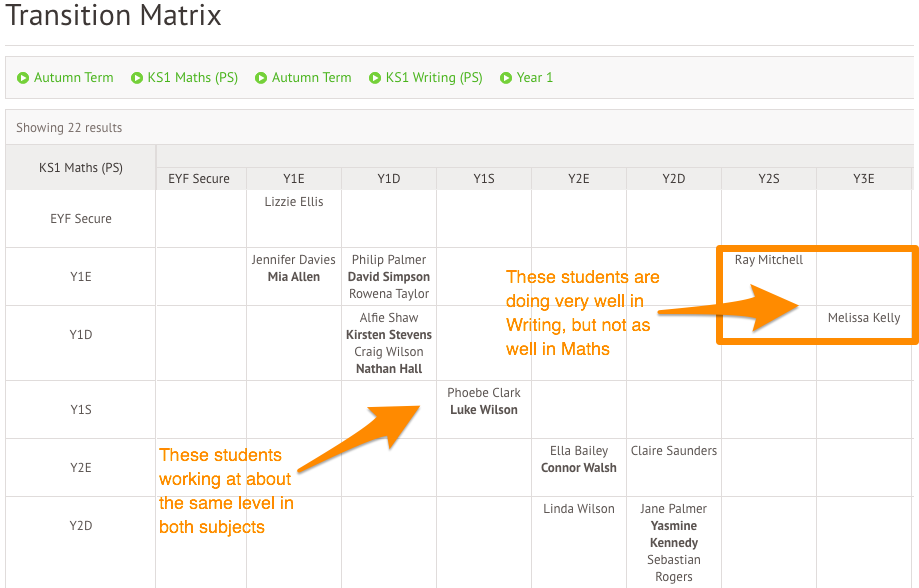 Creating a report of your Progress Statistics
The Statistics page shows a table of your students' average grades including average baseline, average working at grade and average target. It can also be used to find the progress made by certain groups from their baselines.
See this article for full details.