You can download most parts of the user's profile, to help comply with a request.
For an individual student or staff member
Go to the person's profile, and click the green Download/ Print button on the right-hand side. Select Printable Student Profile.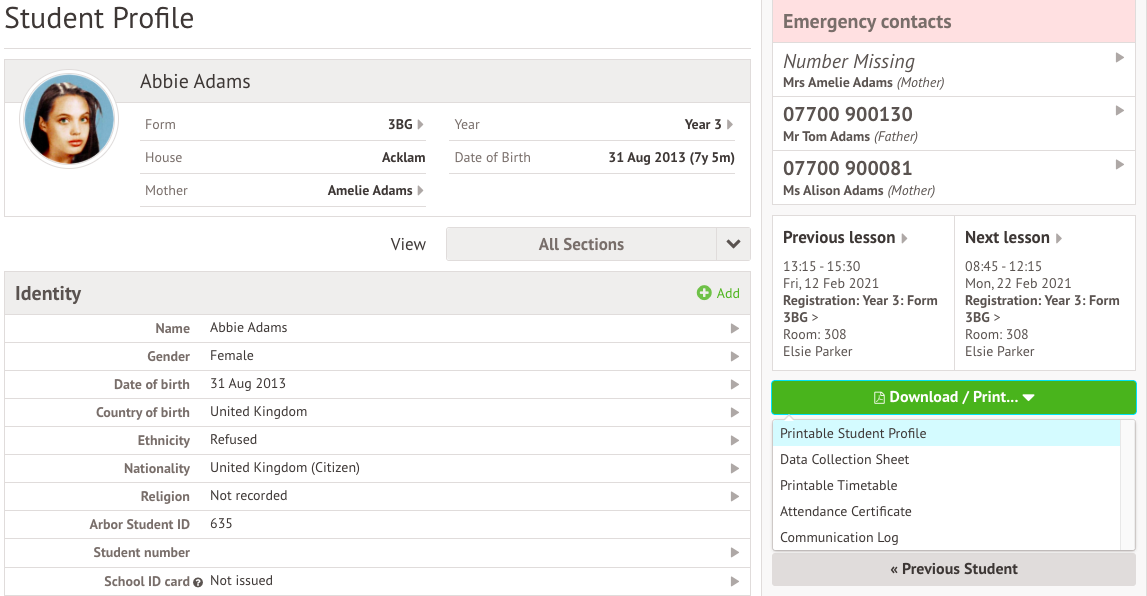 Tick the boxes of the areas you need to include.
Please note that this does not include linked documents.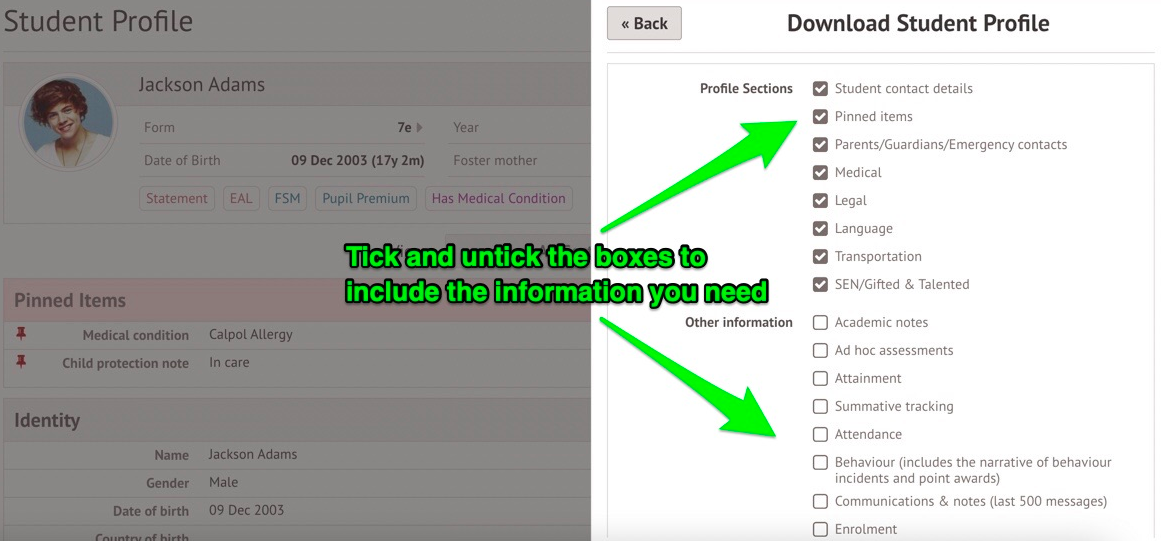 Click the green Download Student Profile button. This will download onto your computer in a PDF format.


In bulk
You can download student profiles in bulk by following these instructions: Downloading student data in bulk

You cannot download staff profiles in bulk - you'd need to download individual profiles as shown above.