Here are some common FAQs to help you ensure you complete your New School Year Setup correctly from School > School Structure > School Year Set up.
What end date should I use when off rolling leavers?
We would recommend using the last day of the year, but you can use any date on or after the last school day of the summer term.
Can I change a leaver's destination school?
Yes, you can do this in Step 2 of the New School Year Set up. Click on the incorrect destination school, and click Edit in the slide over. From here you can either remove the school or change the destination school.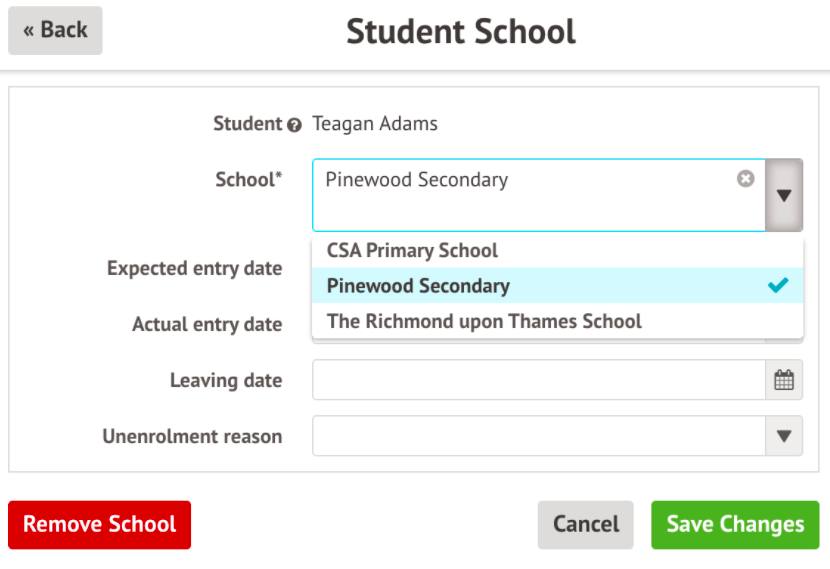 My school does not have Course and Classes do I need to set them up?
When completing the New School Year Set-Up, all schools need to complete the Courses and Classes section (step 6). This is the step that is used to create registers for all registration forms or classes for the new academic year. If you don't complete this step, you won't be able to take attendance.
I have manually added applicants but I am unable to enrol them into a Year group?
You need to set up year groups for the next academic year. Complete Step 3. Year Groups & Registration Forms. Once you have created the year groups you'll be able to enrol students into them.
The number of students in my year groups doesn't match the number of students enrolled in the registration forms. How do I get the numbers to match?
Check that all students enrolled in the year group have been enrolled in the registration form in part 7 (Review and tweak registration form enrolments) of step 3 (Year Groups & Registration Forms Setup).

If they don't match, go to the review step and review your enrolments. You can change students' year, reg form and year group from here.