To see the dates of birth of your reception and nursery students to see who is entitled to free milk, use our Nursery/Reception Milk Numbers Report Template.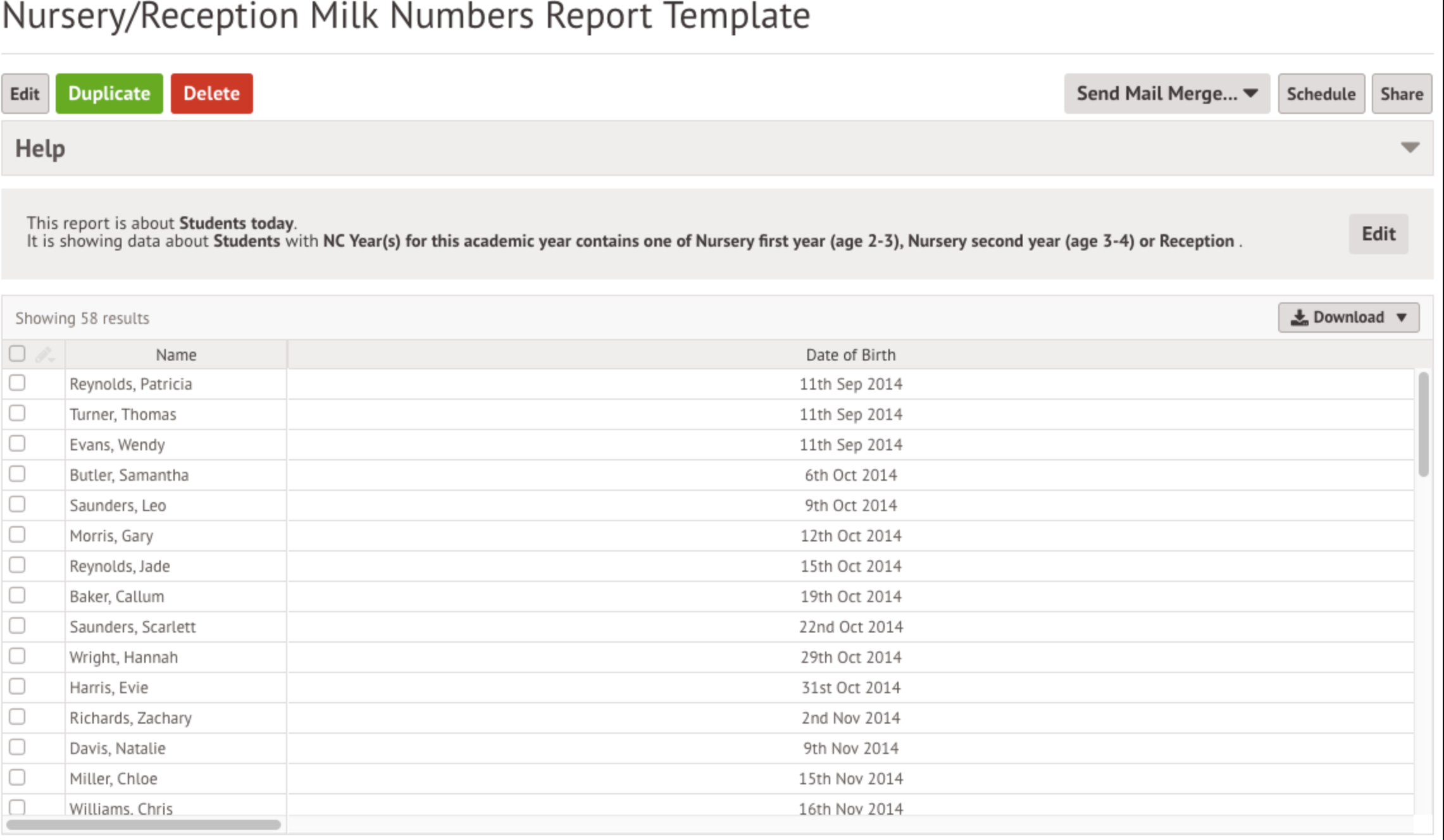 Importing the report
You'll first need to download the template and save it to your computer. Please note that you won't be able to open the report like you would an Excel document, for example, so once you've saved it to your computer you'll need to head to School > Custom Report Writer.
Next, click the Create New Report button.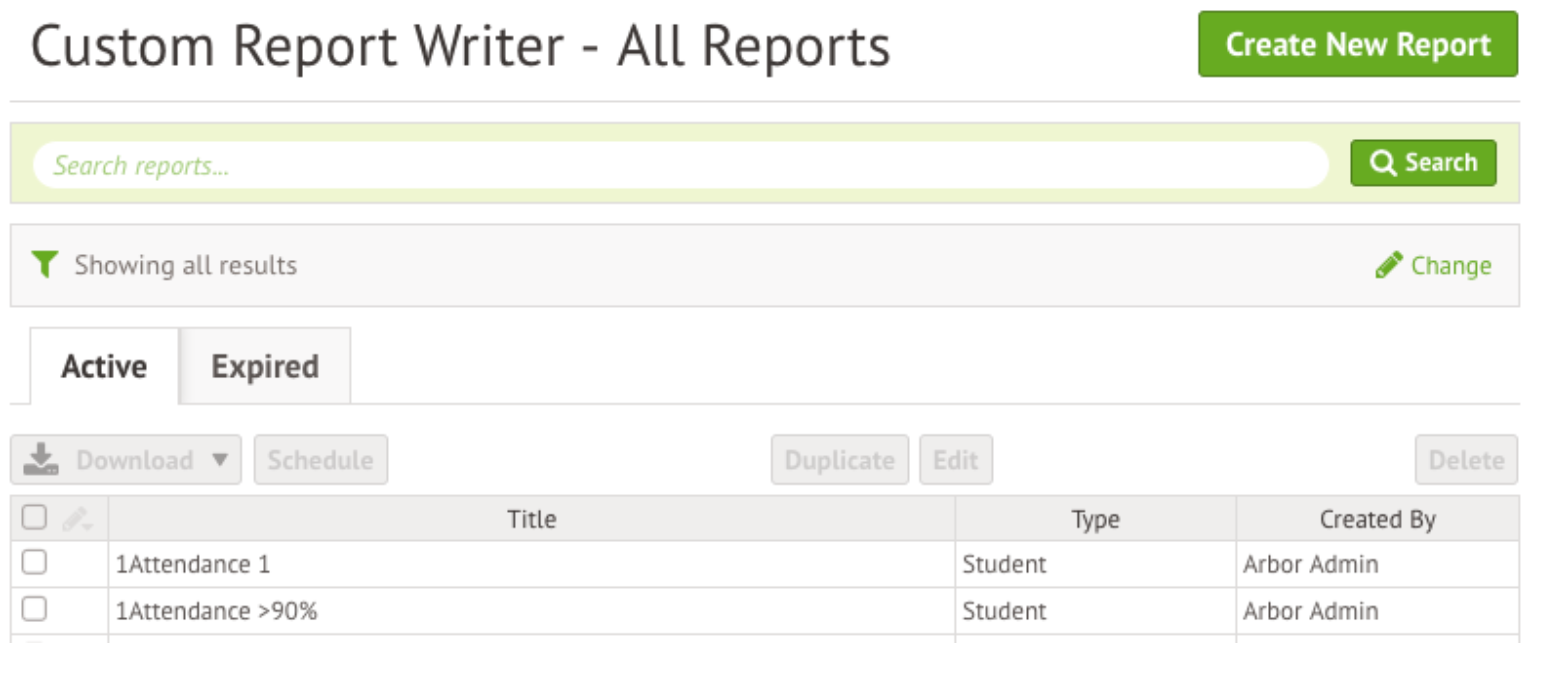 You'll then see 3 options for creating a new report. Select the button at the bottom of the page to Import a Report.
Next, click Browse to select the template file from your computer, then click Upload. You will then be able to see your report saved to your Arbor.