Bulk Ending Timetable Slots
Go to School > Timetable > Timetable Administration > Timetable Slots. You can filter on this page if you only want to see a specific year group, course or lessons taught by a certain teacher. To bulk end your timetable slots, you can use the tick box's next to the lessons you want to end. Within the blue pencil icon select Bulk End Timetable Slots.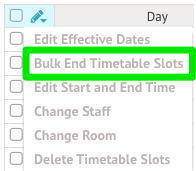 Just add in the last date the selected timetable slots should run, then click Save Changes.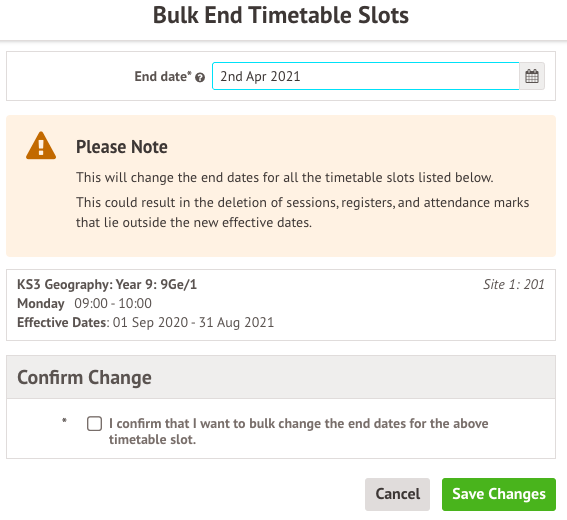 An example of when you would need to use this feature would be if you'll be importing a new timetable from TimeTabler that covers the rest of the year. You would need to end your current timetable so that there is no overlap.