You might need to make certain staff available so they can be selected for covering other classes. We'll show you how to do this below. For further guidance on assigning cover, please see this article: How do I assign cover?
Permissions
You'll need the Staff Profile: Cover Administer permission to carry out the actions shown below. If you don't have the permission, you'll need to ask your admin team to give you permission using these instructions.
Assigning cover to unavailable staff members
In this example, all year 7s are out on a trip and you want the remaining Year 7 teachers not attending the trip to be available for cover.
Cameron Allen is absent and Melissa Hunter's Form students have gone away on a trip she isn't required to attend.
You want Melissa to cover Cameron's lesson, but she is timetabled to teach her form students. So how can she be assigned to cover lessons during that time?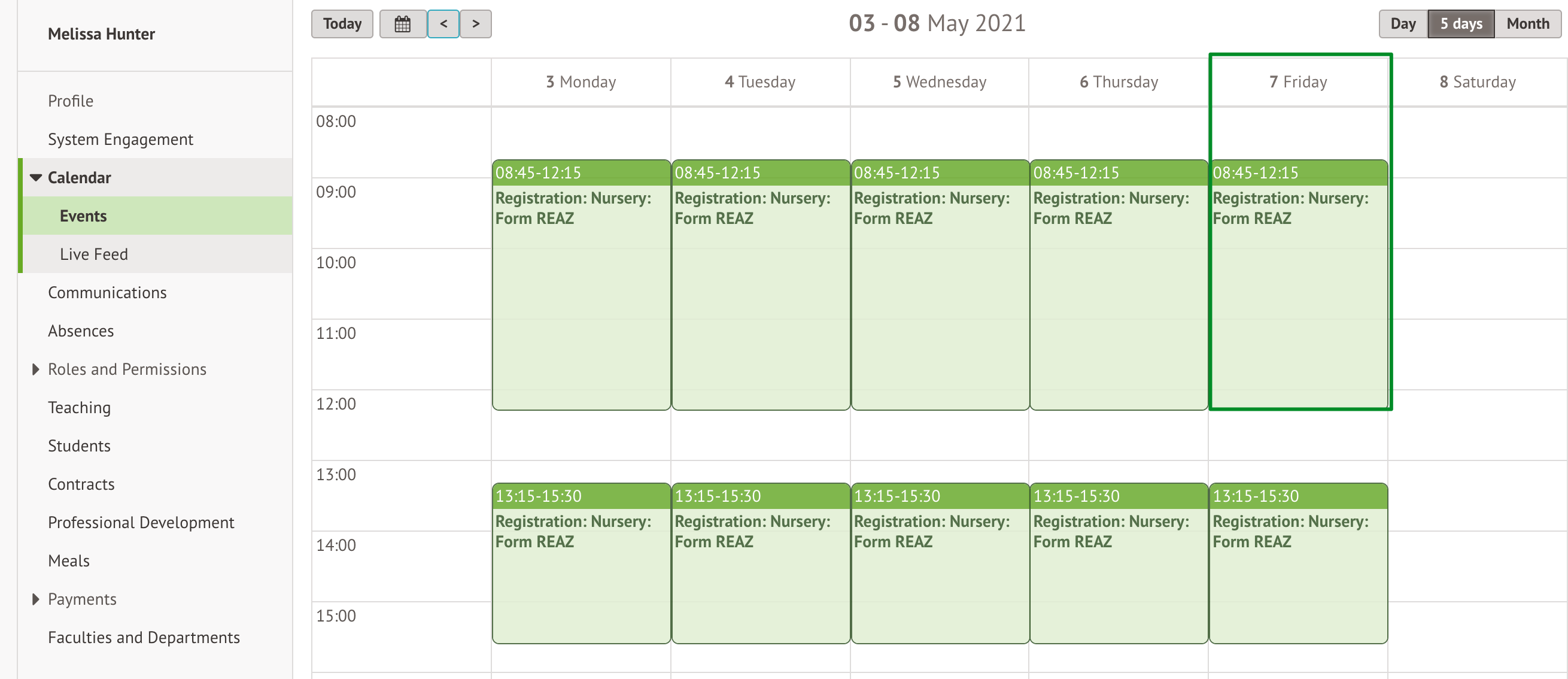 Go to School > All Staff > Cover.

When clicking on the event that requires cover, Melissa Hunter is shown on the cover list as Unavailable. However, she is still able to be selected to cover Cameron's lesson, even though she is marked as unavailable.
.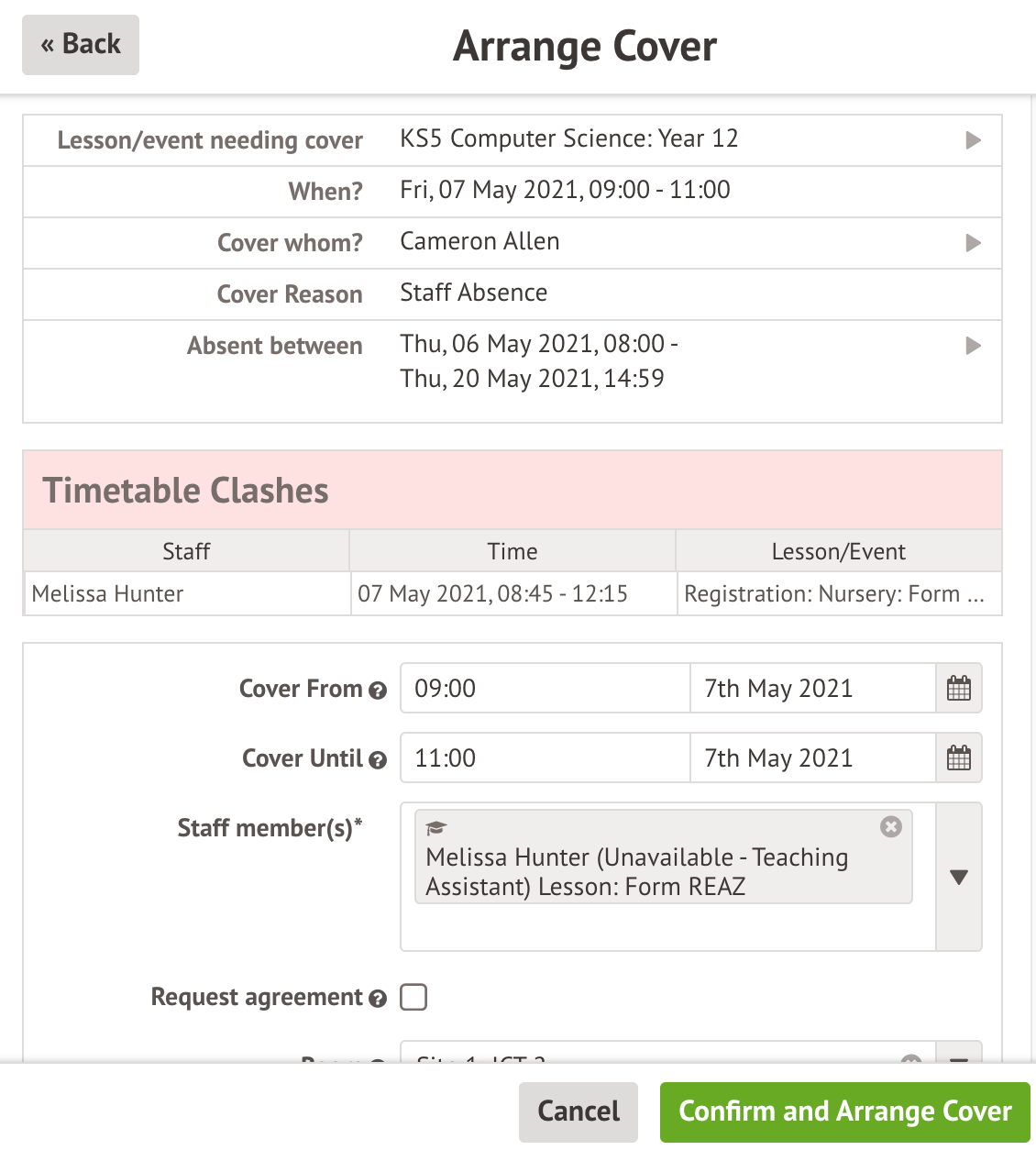 You can then see that cover will be arranged for Cameron.