If you have nursery students who attend nursery in the afternoons only but have a meal at school, you might want to log this on Arbor with the other children's meals. There are two options, shown below:
Changing the meal sitting time - This will enable you to use the afternoon register to automatically input a meal choice for the students.
Manually enter the student's choice each day - This option involves more admin work each day than option 1 but allows you to keep your current meal timetable setup.
Option 1 - Change the Meal Sitting Time
Step 1 - Check your nursery register times
First, you will need to check when your afternoon nursery session starts. To check this go to Students > Attendance. Then click Change near the top right and make sure you have the PM sessions in the Select Date dropdown. It doesn't matter which date this is for.
Check the list to see when your afternoon nursery lesson starts. In the example below, you'll see that the afternoon register for our Nursery starts at 1 pm.

Step 2 - Add the new meal sitting
Go to School > Meals. Click into Setup on the left and you should have a list of the Meals you have set up on Arbor.
You'll need to create a new Meal Sitting for the PM nursery students. To do this just click into Meal Sittings Scheduled and click Add Sitting.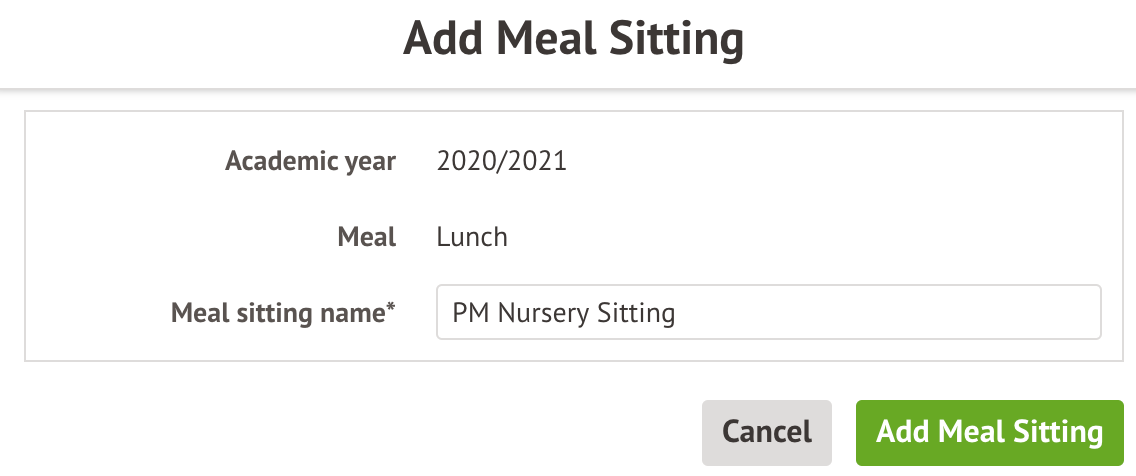 Next, you will need to click on Schedule Meal Sessions for the sitting. Make sure the sitting starts after your afternoon nursery register start time!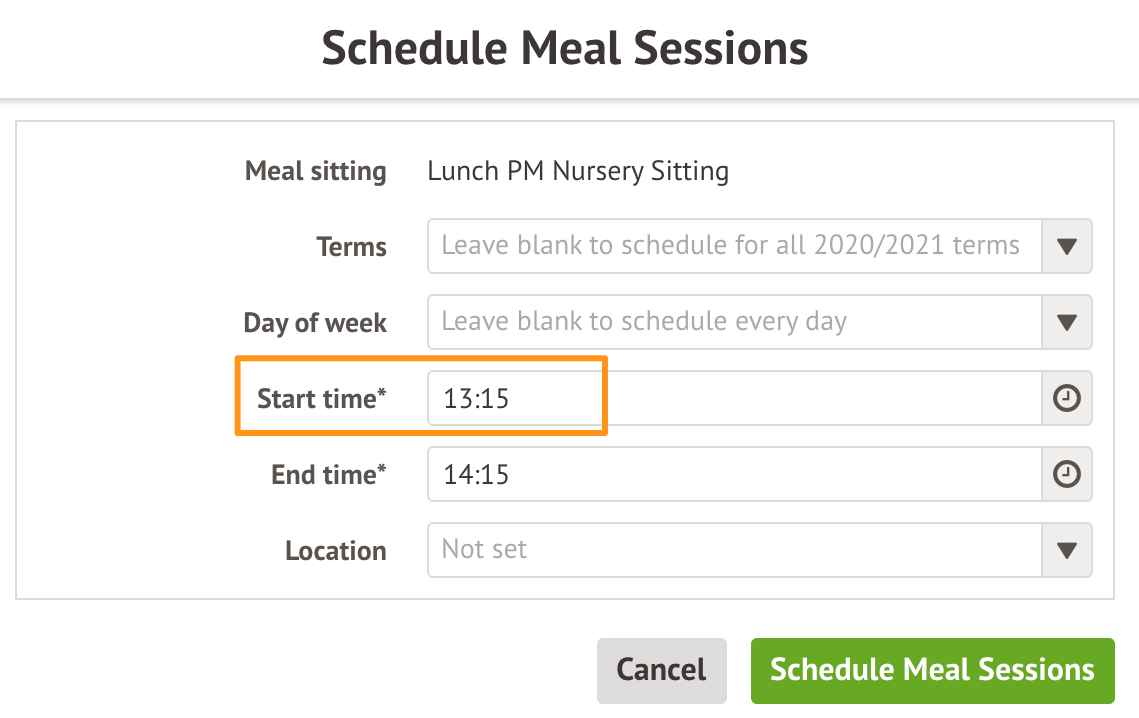 Step 3 - Add the right students as Attendees in the meal sitting
Make sure that you go back to the Setup screen on the left and click into Attendees to add the PM nursery students to the PM Nursery sitting.

Step 4 - Give the PM nursery students regular meal choices
Go back to Setup on the left and click into Meal Choices & Dietary Requirements.
Click Add Meal Choice and assign the nursery students the choice you want Arbor to automatically enter for them each day.
If you skip this optional step your teachers will still be able to take the Meal Choices register from the PM nursery lesson dashboard. See our article on taking the meal register from the lesson dashboard for more information on this.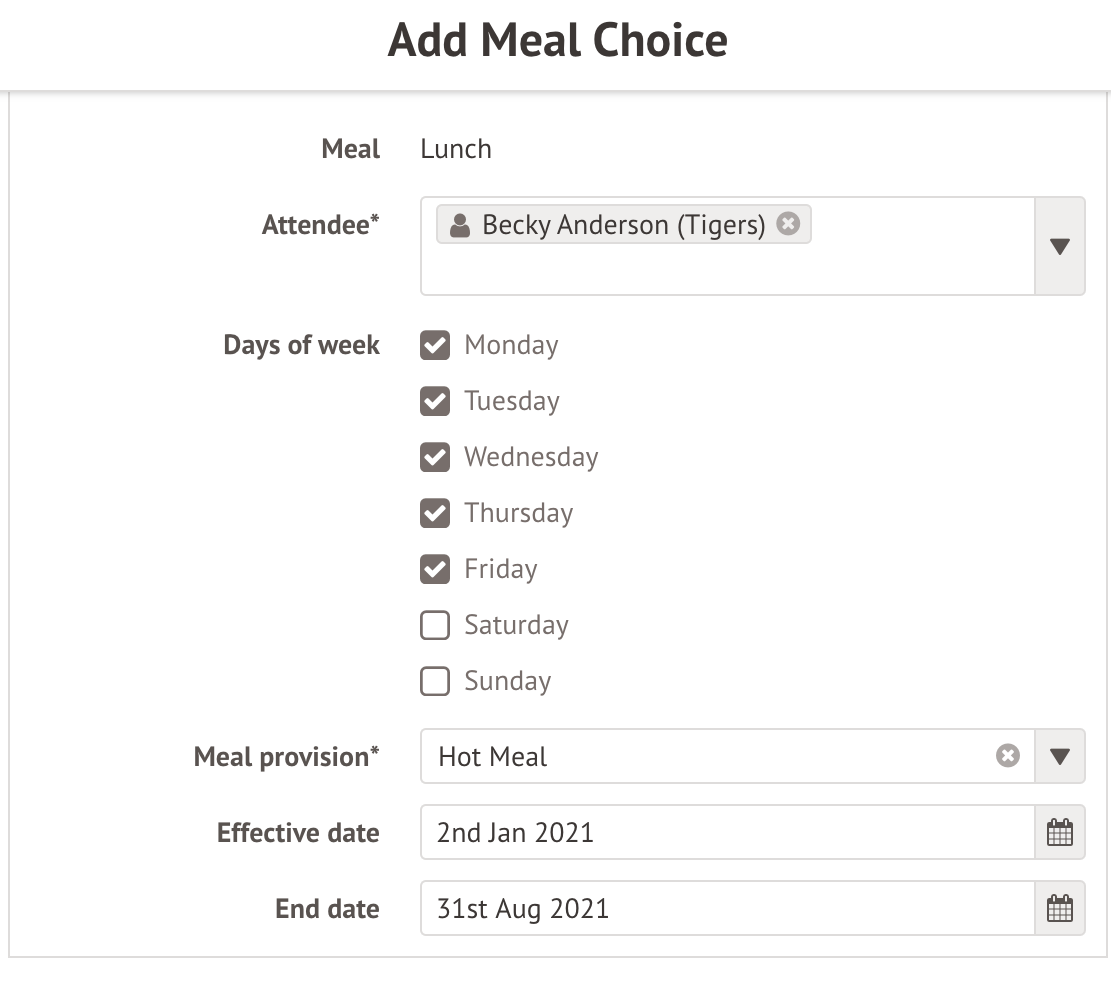 Option 2 - Manually enter the student's choice each day
Add students to a sitting
With this option, you'll need to add the students to an existing Meal Sitting as Attendees. To do this go to School > Meals. Click on Setup on the left-hand side and click into Attendees to add the PM nursery students.

Add choices each day
Each day, go to School > Meals and click on View Register for the Meal Sitting you've added the students to.

Tick each student and use the blue pencil to choose the Meal Choice you want to assign for the students that day.