Question
I have added assessments into the Report Card setup but they are not showing on all the students report cards. 
This could be because;
a) The student is not enrolled into the assessment (either accidentally or on purpose) 
Check this within the assessment setup: 
Students > Assessments > Assessment Dashboard > Select the relevant assessment > Manage Assessment 
Make sure the student is added to the assessment. From 'Manage Assessment' click +ADD for students.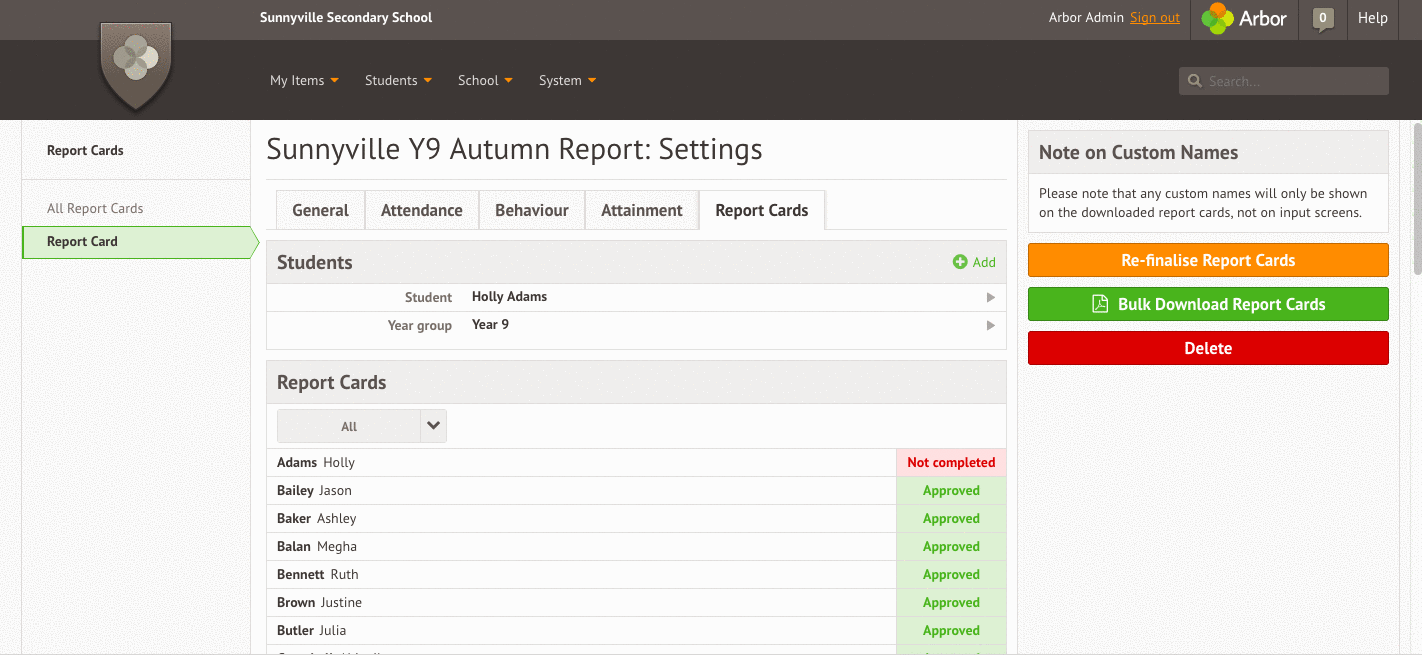 NB: Don't forget if the student is newly added to the assessment you will need to add their baseline and target (if required) and any missing grades from the assessment dashboard. 
b) The student was not enrolled into the assessment in the time period the report card is reflecting. 
Check in the Report Card setup:
Students > Assessments > Report Card > Select the relevant assessment 
Firstly look at the general settings on the Report Card - was the student enrolled on the course on or before the report card date? 
Secondly, navigate to the attainment tab and check the date range set for assessment grade capture. Has the student been enrolled into the assessment within the time frame set and have they had any marks entered? 
Question
What is the difference between the Long and Standard Report on Arbor? 
When creating a Report Card on Arbor you will be given the option to select either the long or standard style report. 
The type of report you select will show in the General Settings of your report card setup. The type of report cannot be changed once it has been set up. 
The Standard Report Card is landscape and can go across several pages depending on the amount of content. 
The Long Report Card is in portrait mode with a front cover and the subjects and their comments listed on the second page and onwards.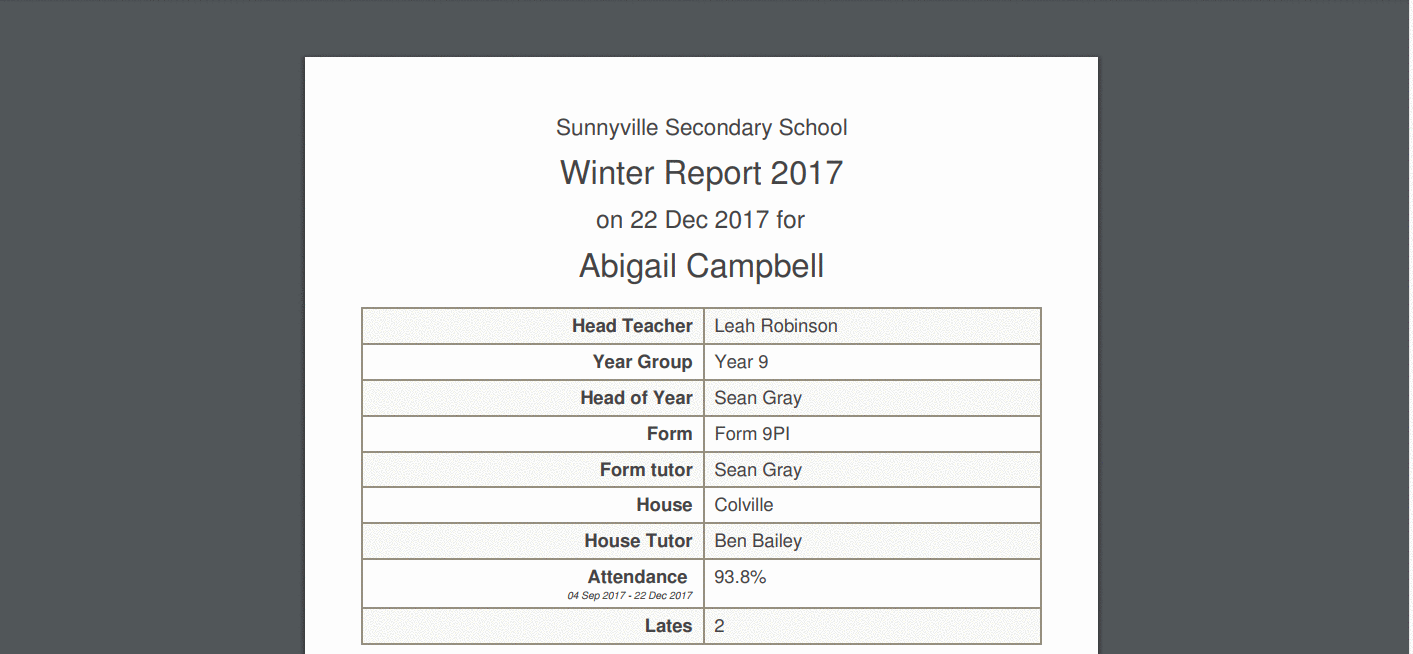 Question
I added an Ad-Hoc Assessment to my Report Cards but it is not showing on the student report card preview. Why?
Ad-Hoc Reports that are set up in Arbor (Students > Assessments > Ad-Hoc Assessments > Setup Assessments) need to reflect the same assessment period date as the attainment period in the Report Cards.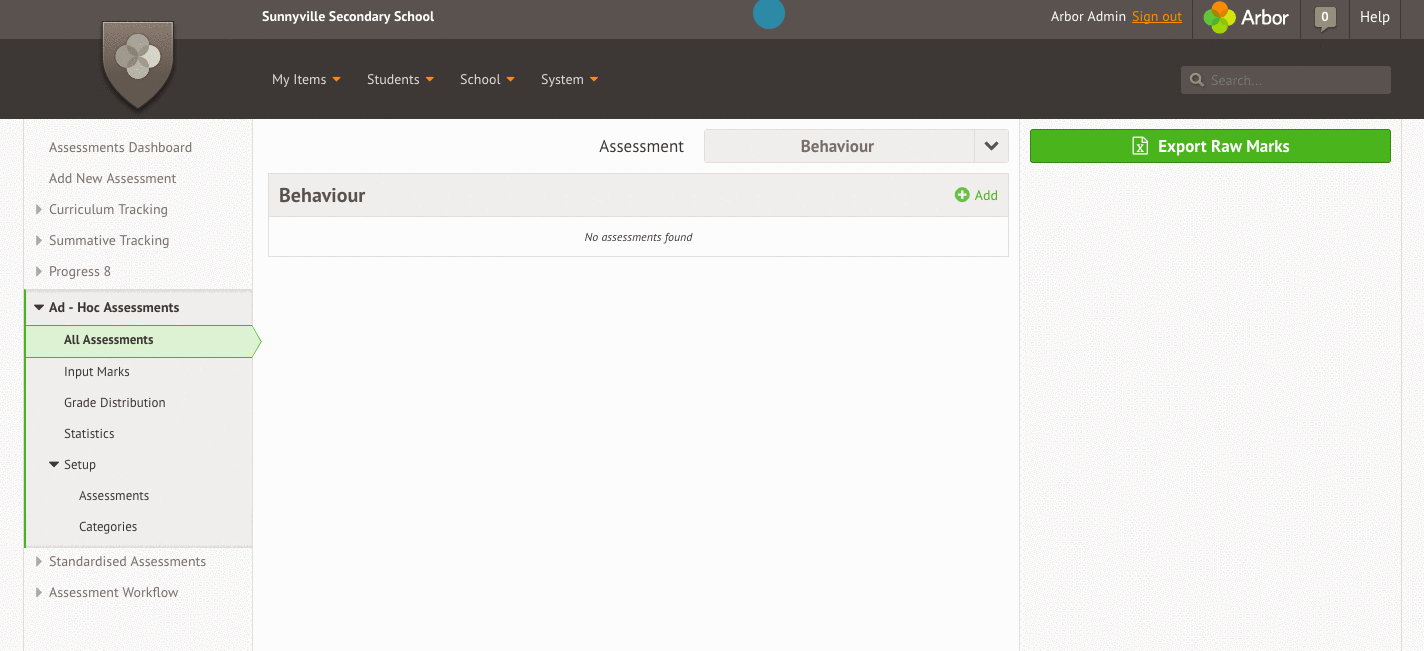 You can check the date for the attainment setup in your Report Card settings by navigating to; 
Students > Assessments > Report Cards > Your selected report card > Attainment 
You can check the students match by navigating to Students > Assessments > Report Cards > Your selected report card > Report Cards