The method of taking another staff member's register will depend on the permissions you've been given:
Method 1 - If you have been added as a second teacher to the lesson, or the lesson has been assigned to you to cover, you can access it from your own calendar.

Method 2 - Teachers and teaching assistants can take any staff member's register if you have the Attendance: Administer All Students permission,

or if your school has enabled the option for all staff with attendance permissions to take all attendance registers.
Method 1 - I've been assigned to the class via cover or as a teacher
If you are covering the lesson, you will be able to take the register on behalf of another staff member. You will see the lesson you need to cover in your own calendar.
Using this method, you won't have permission to take other people's registers from the School > Attendance page.

If you are likely to be covering the same lesson on an ongoing basis, it may be a better idea to request more permanent access - please ask your admin team to follow these instructions: Giving permission for other staff or teaching assistants to take attendance registers
Method 2 - I have permission to take any register
Using this method, you won't see the register in your calendar.
From the Daily Attendance page
Head to Students > Attendance. Select the register from the list, then click Edit Register.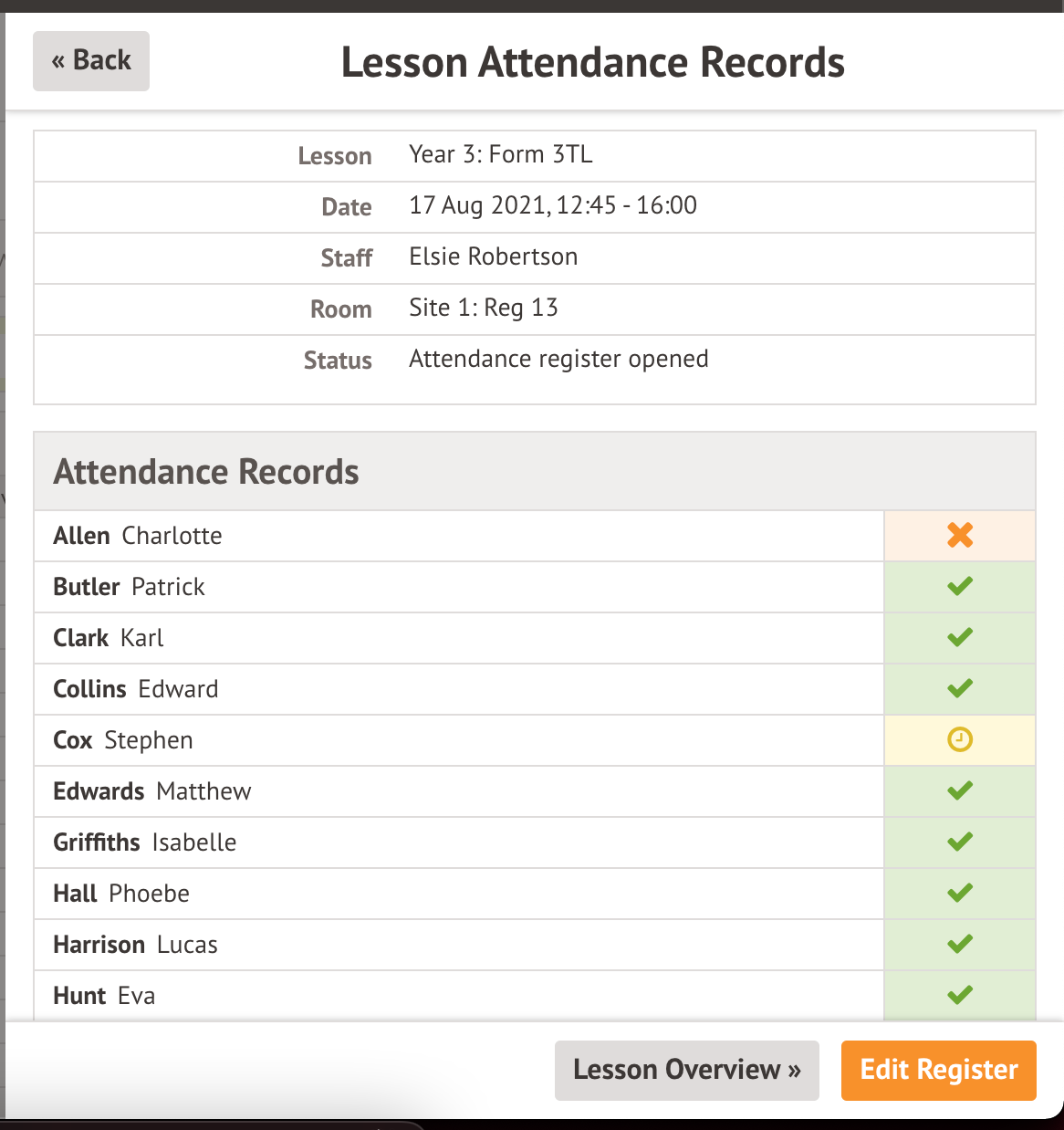 From the staff members' calendar
Search the staff members' name in the search bar, this will take you to their profile.
Select Calendar from the left-hand menu, and click on the class that you wish to take the register for.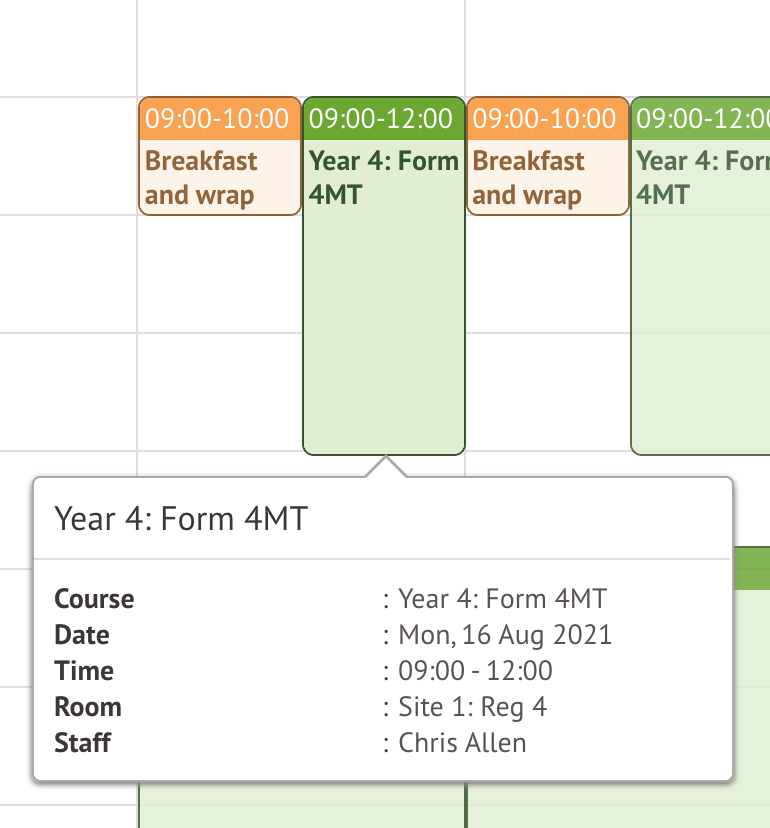 Then click Take Register.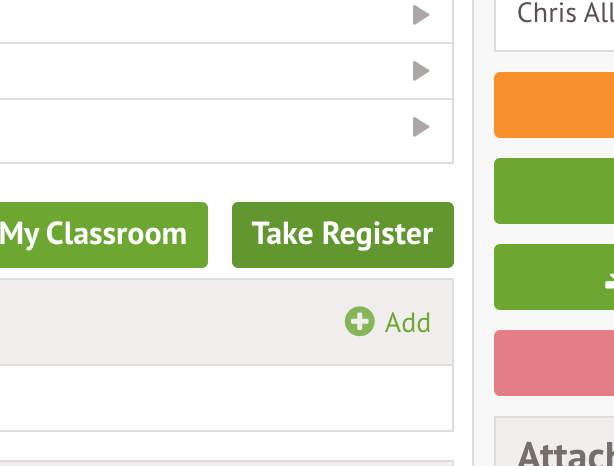 I can't access registers using either method
If you aren't able to get to a lesson register using the instructions above, this means you haven't been given access. Please ask your admin team to either give you permission or assign the cover lesson to you.