You can create a custom report to find a list of students who have the enrolment modes of Dual Registration (Subsidiary) and Dual Registration (Main) in the Custom Report Writer.
You can see how to create a report here: Creating a report in Custom Report Writer - make sure you select that the report is about Students.
In step 3, you will need to select the columns you would like to be included in the report, using the search bar on the left-hand side type in Enrolment mode and drag the column to the right-hand side to save the column.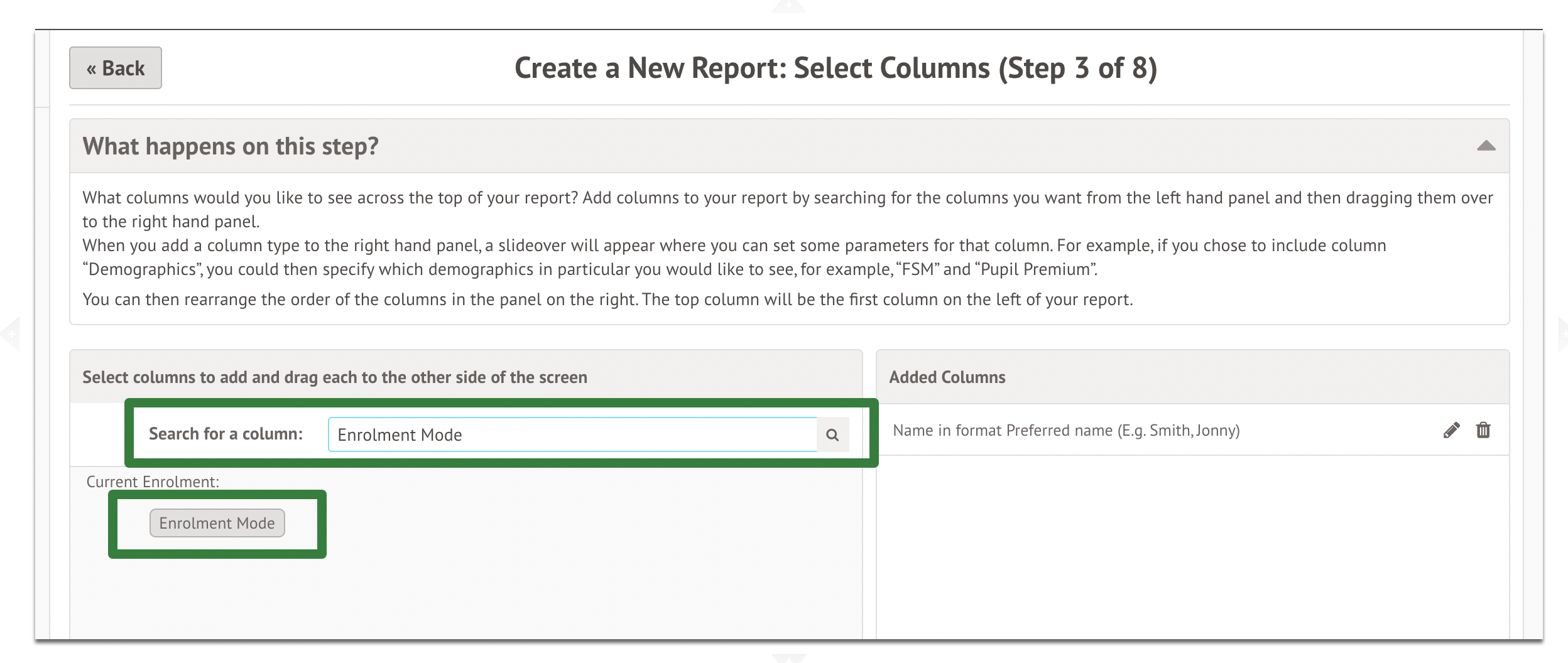 Select Skip set up wizard and scroll down to the Filters section. Add the Enrolment Modes filter.
In the filter conditions, under is one of.., select the enrolment modes for Dual Registration (Main) and Dual registration (Subsidiary). Then save, and click Save and view Report.
Once you have saved the report, it will only pull through students who have been registered as Dual registered Main or Subsidiary.