Adding a guest student if they are not already on Arbor
To add guest pupils to your site if they are not already on Arbor, you will first need to add a student profile for each student. There are two ways to do this - manually adding each one, or importing a CTF. Once added, you will then need to enrol the student to add them into registers.
Option 1 - Importing a CTF
If you have been sent a Common Transfer File (CTF) from the student's previous school, you can see how to import the CTF and create the student on your site here.
Option 2 - Adding the student manually
To add a new student manually, go to Students > All Students > Add New Student.
This page loads a form so that a New Student can be added to the schools MIS. Add the basic details of the student on the form and click on Create Student. Their Student Profile will be created.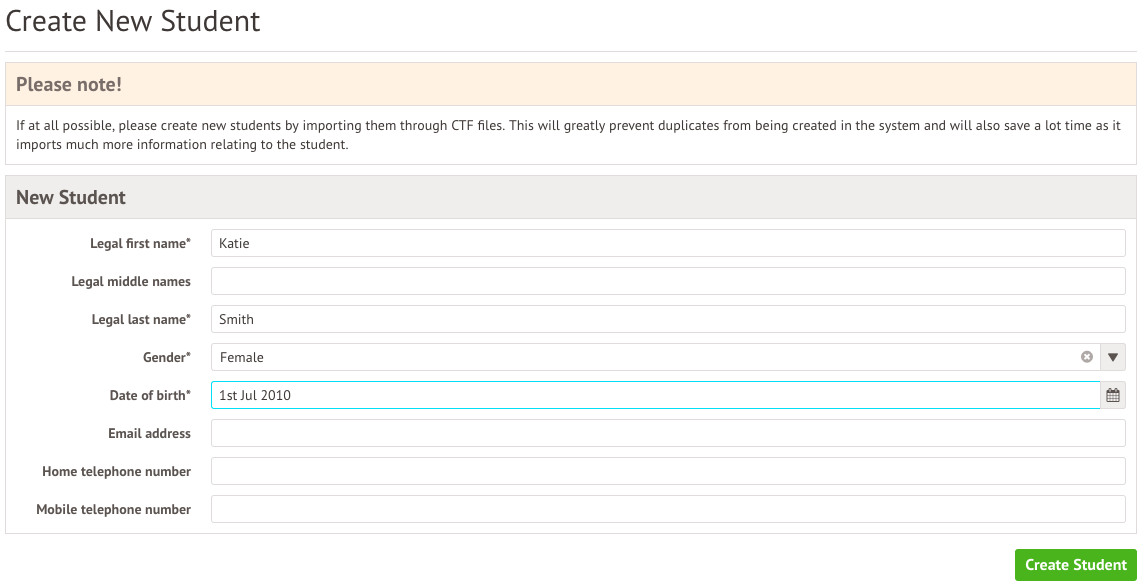 Step 2 - Marking the student as a guest student
On the student profile, click Enrolment from the left-hand side. In the This year Enrolment Modes section click +Add.

In the slide over, change the Enrolment mode to Guest Pupil, change the dates to cover the whole academic year, then click Assign Enrolment Mode.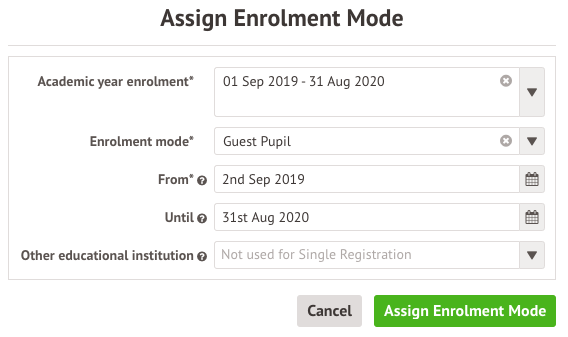 You can also set a student as dual-registered, or amend a student's enrolment mode from the same place. If an enrolment mode isn't selected, the student will be presumed to be single registered in your school. The options are:
Dual Registration (Main)

Dual Registration (Subsidiary)

FE College

Guest Pupil

Other Provider
Single Registration