You can view all your students' access arrangements for their in-house exams in one place, and add new ones, from the Students > In-House Exams > Candidates > Access Arrangements area.
You can see information about how standard and in-house exam access arrangements are linked here.
Permissions
You will need one of these permissions to add or edit access arrangements:
Qualifications: Administer All Students
SEN: Administer All Students
You can view access arrangements with the Student Profile: Qualifications: View All Students permission.
If you don't have the required permission, ask your school office to give them to you using these instructions.
Using the In-House Exams Access Arrangements report
Download the report by clicking the Download button.
You can click the filters to change the year and students to filter for.
Adding a new in-house exams Access Arrangement
Please note that you can only add access arrangements for existing in-house exams candidates. If you need to add candidates, see the Enter Candidates section in this article.
Click +Add on the In-House Exams Access Arrangements page to add a new access arrangement.
Fill in the slide over with the right information. Then click Add Access Arrangement.
You can only select the access arrangement types approved by the JQC.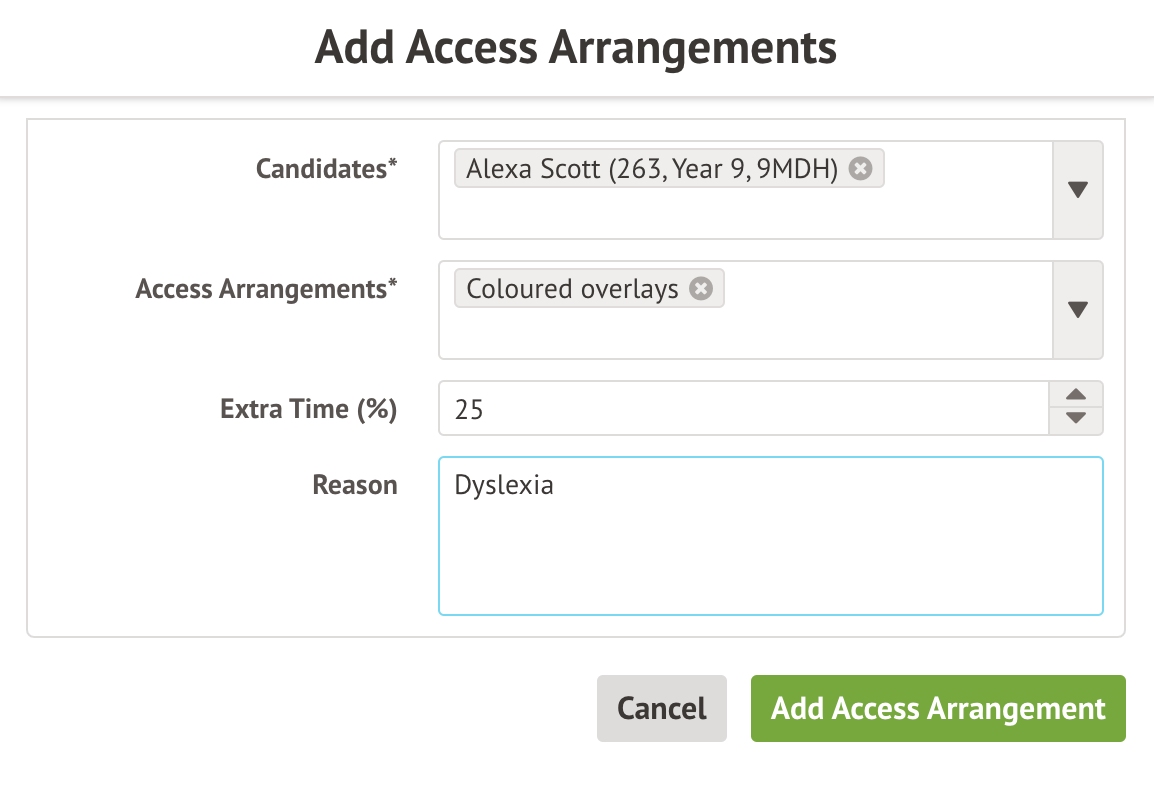 Editing or removing an Access Arrangement
Editing an access arrangement
Clicking a cell allows you to edit the access arrangement. You can then edit the details.
If the student now has a different access arrangement than before, we recommend adding an end date and adding a new access arrangement rather than editing the existing one.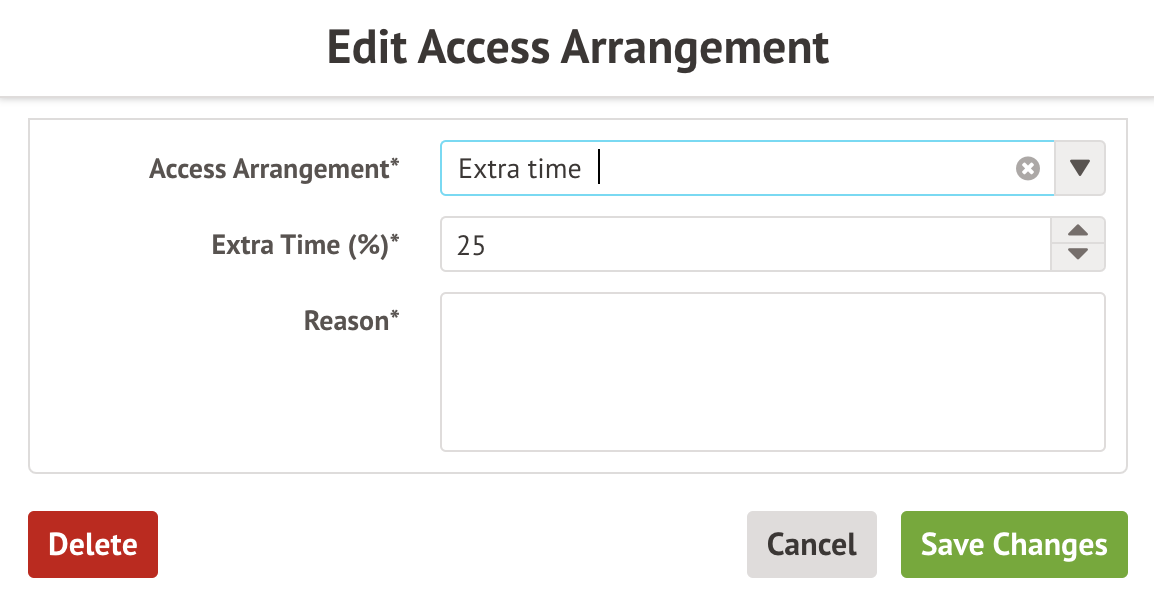 Deleting an access arrangement
Clicking a cell allows you to delete the access arrangement.
You can also delete access arrangements in bulk by ticking the boxes next to the students and clicking the Bulk action button.
If the student previously had an access arrangement that has now ended, we recommend adding an end date rather than deleting the old access arrangement.