What are Observations?
We know how important it is for our schools and MATs to be able to standardise teaching standards across the workforce. To enable you to do this, our Observations feature (available on the Perform package) gives you the ability to record observations and analyse the outcomes in order to evaluate the quality of teaching.
There are specific permissions that determine whether staff members can view, set up or analyse observations. Take a look at the PDF at the bottom of the page to see what permissions each Arbor-managed Business Role has by default.
What can we do with Observations?
What can I set up?
To see how to set up Observation Types and Templates, click here.
You can create forms for a variety of different types of observations, with the freedom to define your own observation types and Grade Sets.
You can then add a custom Template including overarching themes and strands within them.
What
can I
record?
To see how to record observations, click here.
Arbor's Observations feature lets you record observation outcomes for a variety of different types of observations you have set up. When recording an observation, select an observation form and compete it for an individual member of staff.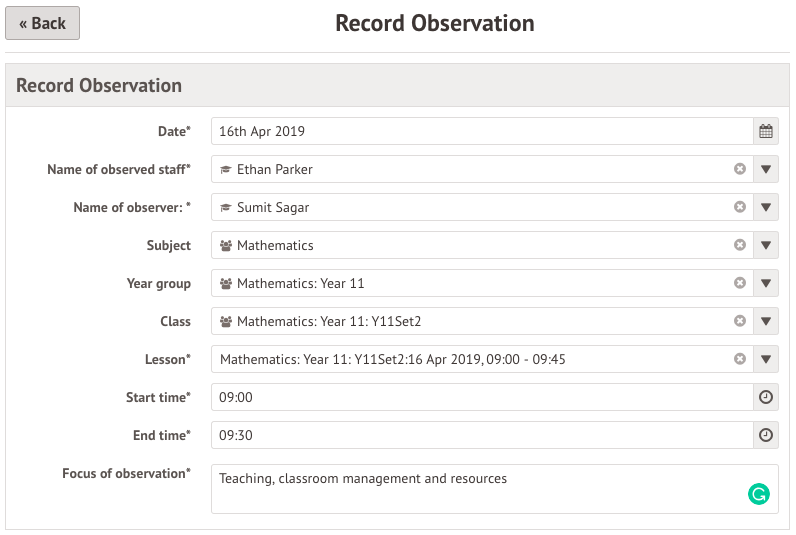 You can then save the observation to submit it later, or submit the observation straight away to be viewed by other members of staff (dependent on your and their permissions).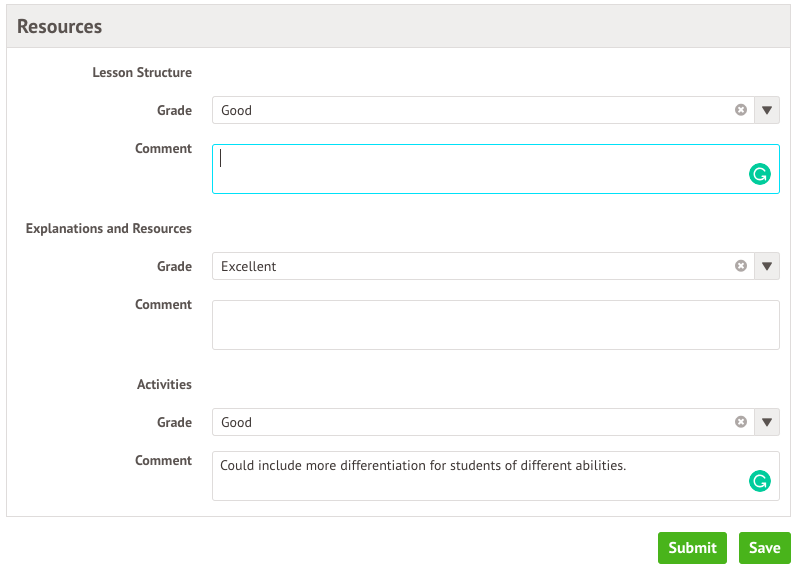 What
can I
analyse?
To see how to analyse Observations, including how averages are calculated, click here.
You can analyse observations you have recorded, observations about you and all observations in the school.
To help you analyse the overall performance of your staff members, we've included both table and chart views.