Completing a data cleanse in your current MIS ahead of your move to Arbor is one of the most important actions a school can take to ensure the migration goes as smoothly as possible.
To help you with the data cleanse, Arbor has created a workbook that includes two checklists. These checklists are "Pre Migration Data Cleanse" & "Pre Migration Data Counts & Checks".
You can download the workbook from the bottom of this page.
We have popped an explanation of how to complete both checklists below.
Pre-migration data checks and cleansing
The first thing you need to do is complete the pre-migration data check and cleanse (the first tab of the workbook.

Completing these is essential for a successful data migration. These checks will:
Give you an idea of the quality of your data before you send it to Arbor.
make sure that the data in your current MIS is up-to-date, formatted correctly, and in the right place.
Reduce the chances of migration errors, and make sure you can get started with your new Arbor system straight away!
You should start completing these checks and cleansing tasks as soon as possible. You'll need to complete these before you send us your data on your migration date.
We have provided more information in the checklist on what to look for in your current MIS and why it is important.
There may be reports that you can run in your current MIS that will help you to check and update information in bulk.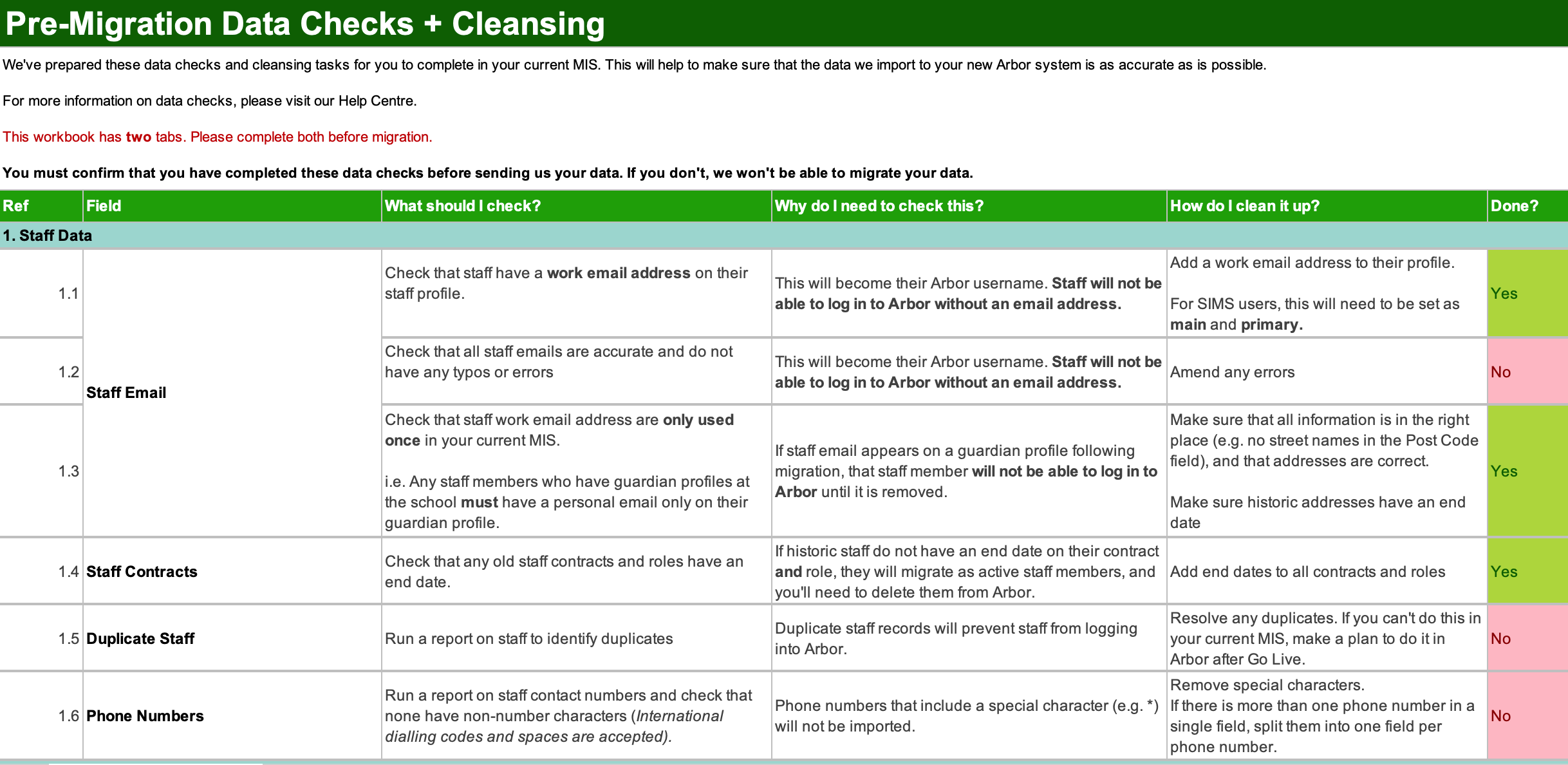 Pre-migration data counts
When migrating data from one system to another, it's essential to compare the data in each to make sure that everything has carried across.
The quickest way to do this is to count key metrics in your current MIS on the day you take your backup, and then compare these to Arbor when you go live.
Work through the checklist provided in the workbook before sending Arbor your data, completing the "Current MIS" column with the figures required.
Once you have access to Arbor, you'll be able to complete the "verified in Arbor" column and are looking for the numbers that match between both systems. You can also use our Data Migration Report in Arbor to check the numbers match.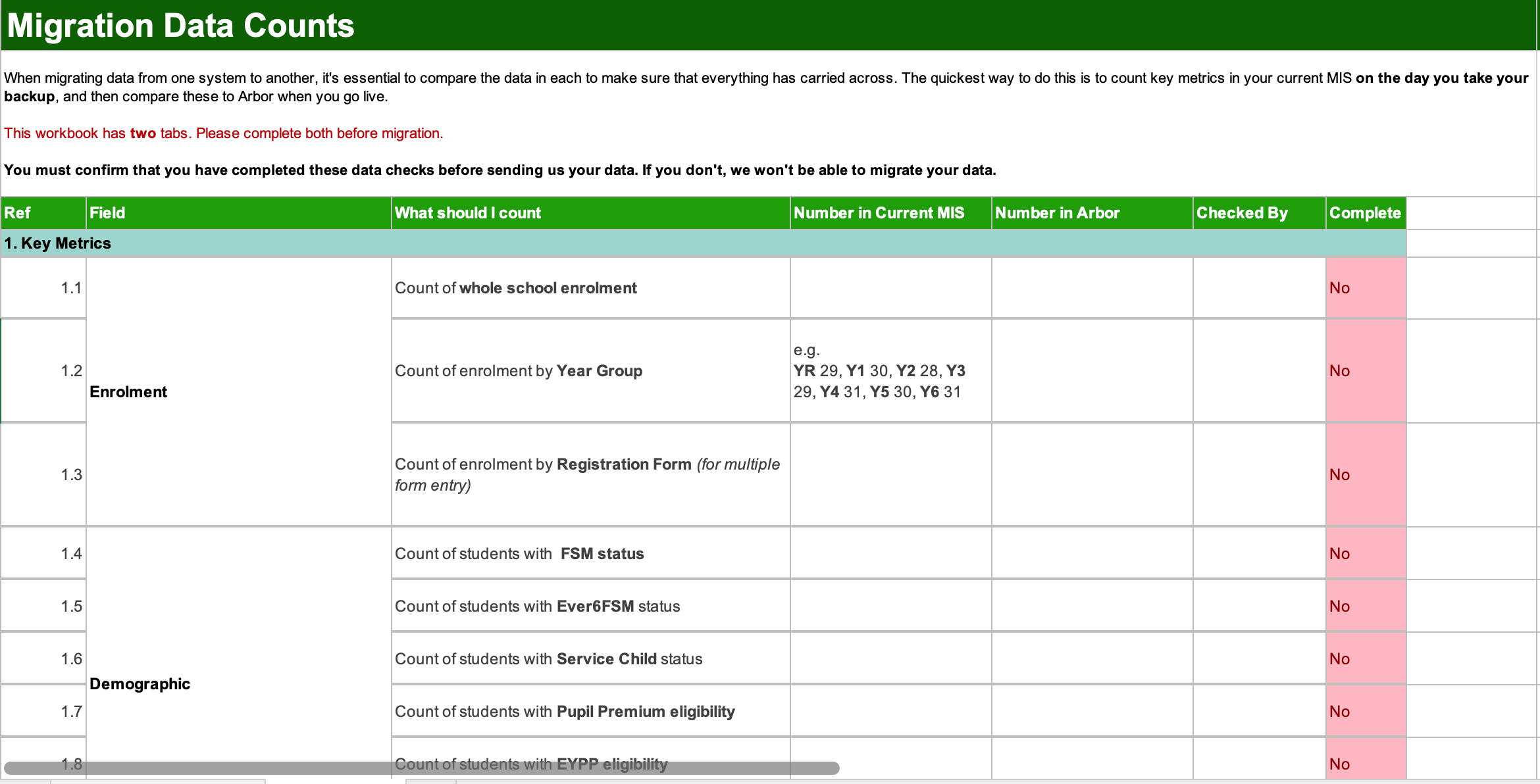 Important information
You should verify the data in Arbor as soon as possible after launch to ensure the data has migrated across correctly.

To help, you can download a data migration report from your Arbor MIS. Click here for more information.