If you get error 1882 in your census, this means the student has two enrolments into your school, either:
One enrolment in Nursery and one for the rest of the school
One enrolment for Secondary years and one for Post-16
This will flag if you added new enrolments for students as part of the Applicant process rather than promoting to students using the New School Year Setup.
You can see the two enrolments in the Enrolments section of the student's profile.
To resolve the error, you'll need to remove the enrolment. You can see how to do this below.

Step 1 - Make a note of the newest enrolments
Note down the current year group, registration form and class enrolments for the current year. These are really important as you'll need to add the student back into these correctly later to retain their attendance marks
Step 2 - Delete the newest enrolment
Click into the student's newer enrolment.
Click the Edit button (do not click Unenrol).

Click the Delete button, and confirm your deletion.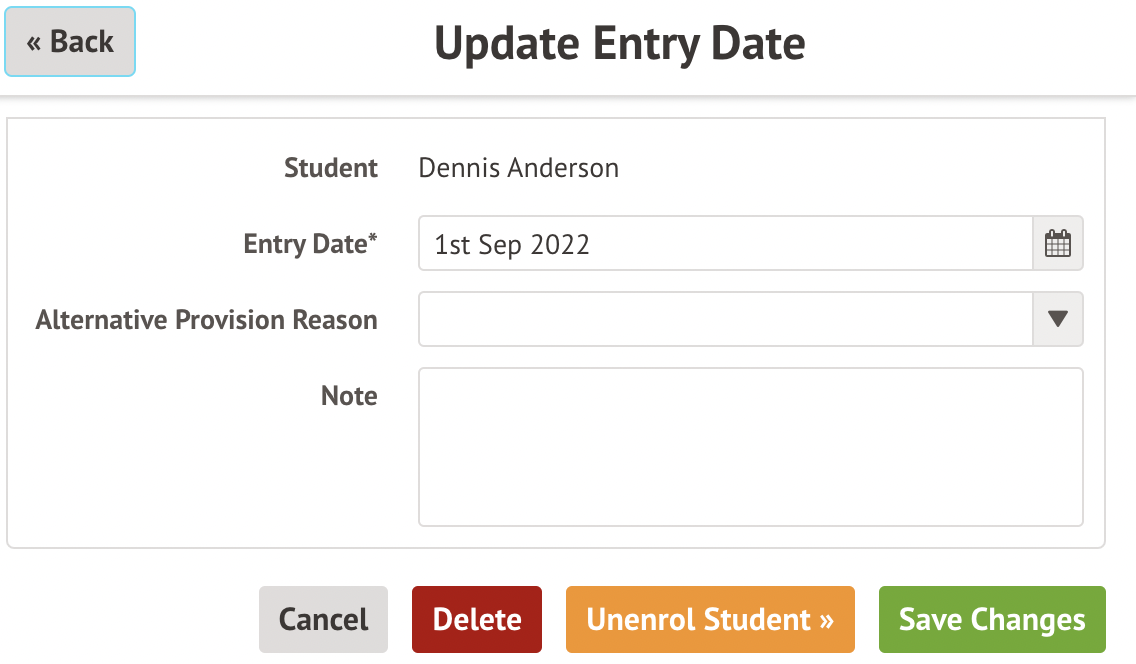 On the student's profile, in the Attendance > Marks (By Date) section, you can see that the attendance marks are still there, just marked as redundant for now.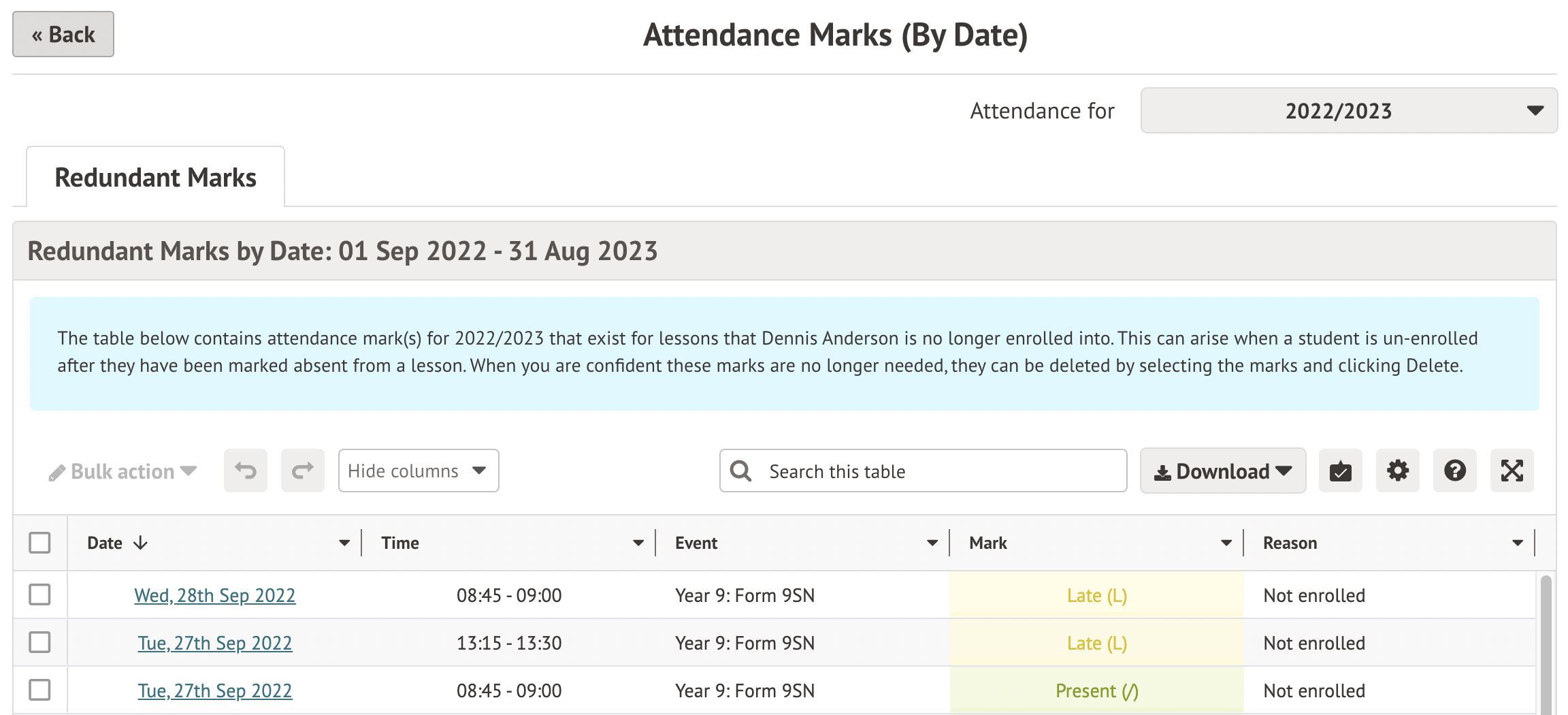 Step 3 - Extend the enrolment
Go back to the Enrolment section and click on the old enrolment. Click Edit.

Remove the Leaving Date, and the Leaving Reason then click Save Changes.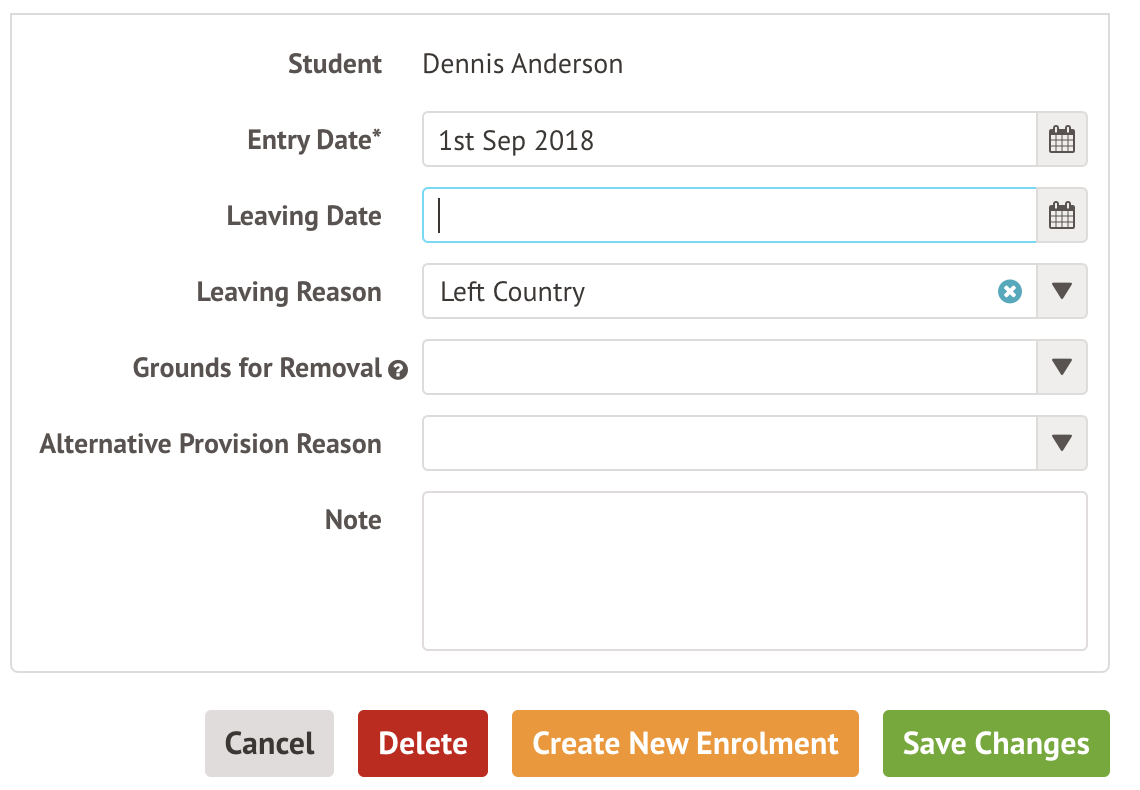 Step 4 - Add enrolments back in
Click +Add to add the enrolments into the year group and registration form for this year back in.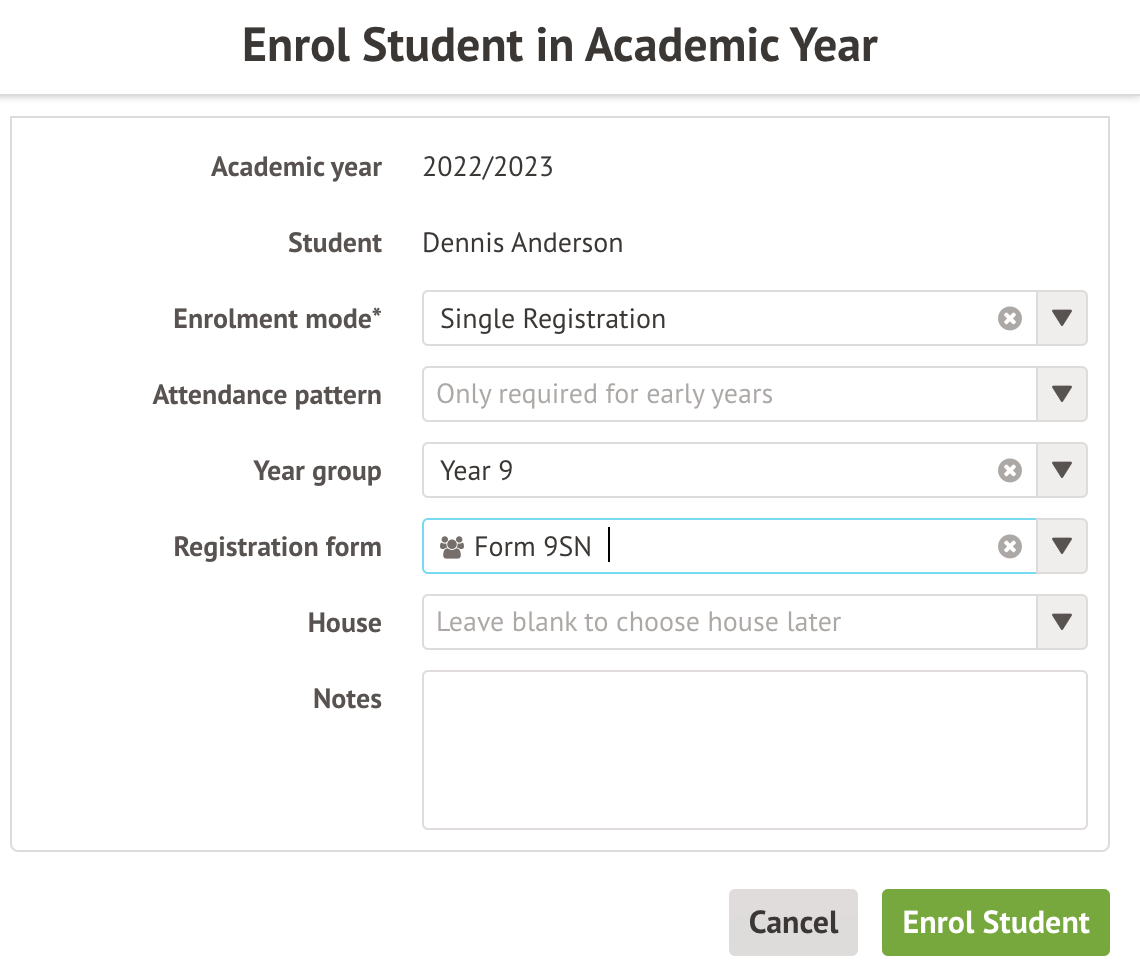 You'll also need to add the students to any additional courses and classes.

Once you have added them to everything correctly, the attendance marks will become valid again in the Attendance > Marks (By Date) section.