Progress 8 assessments are a type of summative assessment available in Arbor, used by secondaries to measure the progress of KS4 students. You can see further details of how Progress 8 works here.
Before setting up Progress 8 assessments
You must have already set up the courses/classes that will be assessed in Progress 8 before setting up the assessments, and have enrolled students into them. Only courses/classes with students can be assigned an assessment.
Step 1 - Add the assessment to your Assessment Framework
To add the assessment to the Assessment Framework go to Students > Assessments > Assessment Framework > Assessment Catalogue and click the Create new Assesment button.

Click the Create new Progress 8 assessment button.

From the lists on the Choose Assessment page, choose the progress 8 assessment you would like to add.
Please note that the qualifications available in English/Mathematics, Ebacc and Other directly correspond to the subjects in each of the three Progress 8 buckets, as outlined in the What is Progress 8? article.
In this example, I selected Art & Design GCSE (Level 1/2) from the Other drop-down menu. Click Choose Assessment when happy with your selection.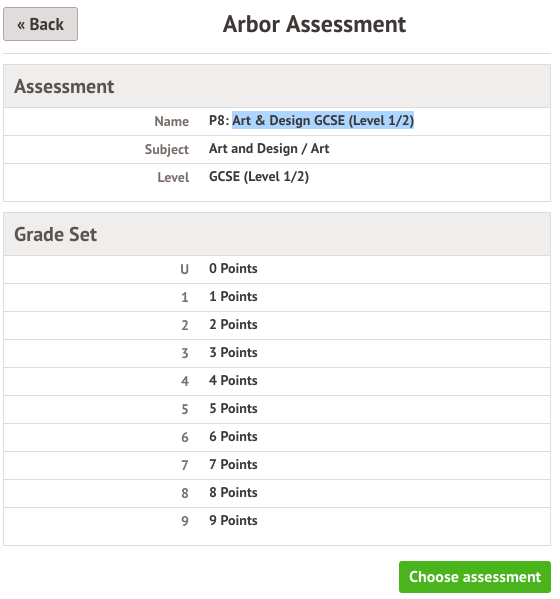 Progress through the workflow to confirm the Assessment details and grade set.
Please note: You won't be able to use custom grade sets for Progress 8 assessments because the grades are set based on the qualification chosen. If you think there is a problem with one of the grade sets contact our support team.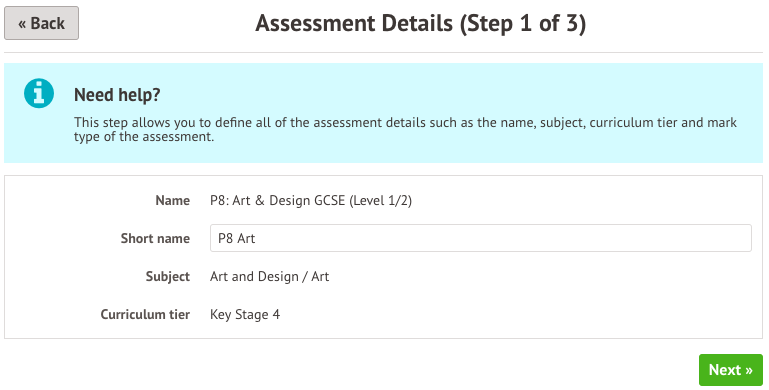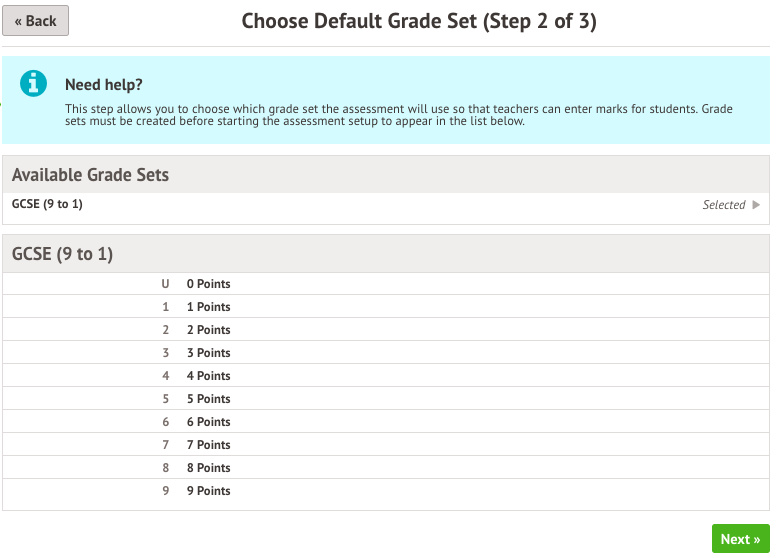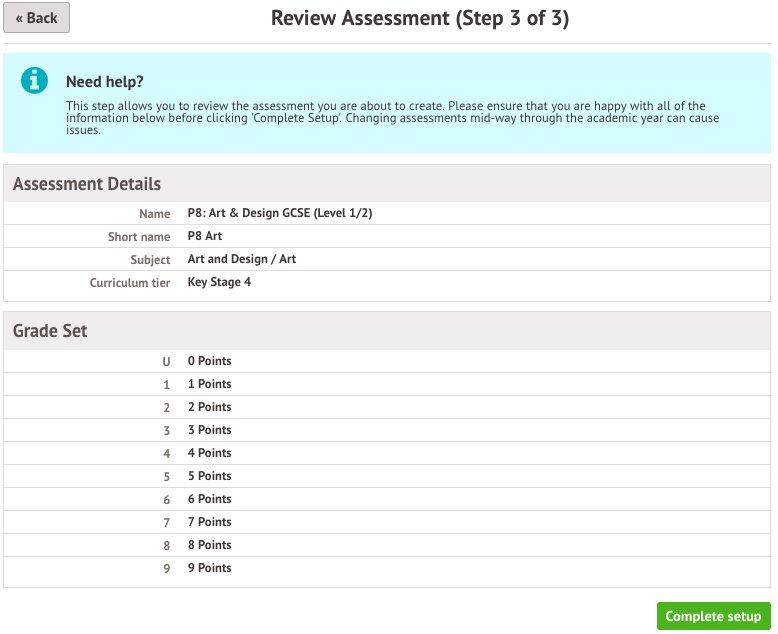 Once you have clicked Complete Setup and the assessment has been added to your Assessment Framework, you can add more assessments or return to the Assessment Catalogue page.

Step 2 - Add the assessment to your Annual Policy
To add the Progress 8 assessment to your Annual Policy for the year, go to Students > Assessments > Annual Policy > Manage Assessments. Click the green Add assessment to policy button.
You can then select an Assessment type, and select an assessment to add to your policy. Then click Next.

On the next page, select the groups of students you would like to include in the assessment, how often the assessment will be taken, and add any courses to be linked. Then click Add assessment(s).

The assessment will then appear in your Manage Assessment list, which you can click to complete the setup or edit some of the information.

Step 3 - Analyse your results
Once you have input student's KS2 baselines and progress 8 assessment results, you'll be able to see your school's Attainment 8 Averages and the Progress 8 score for your school in Students > Assessments > Summative Tracking > Analysis > Progress 8.
This page will show all students who have been enrolled in your school at some point during the academic year selected. Blank marks won't contribute to your figures, but if you use Not required marks these are included in the calculations.